Fondation CAB Saint-Paul-de-Vence presents an exhibition with a dozen works from its collection, curated by Grégory Lang
ON THE APPROACH, A perspective on the collection — 6 April - 29 October 2022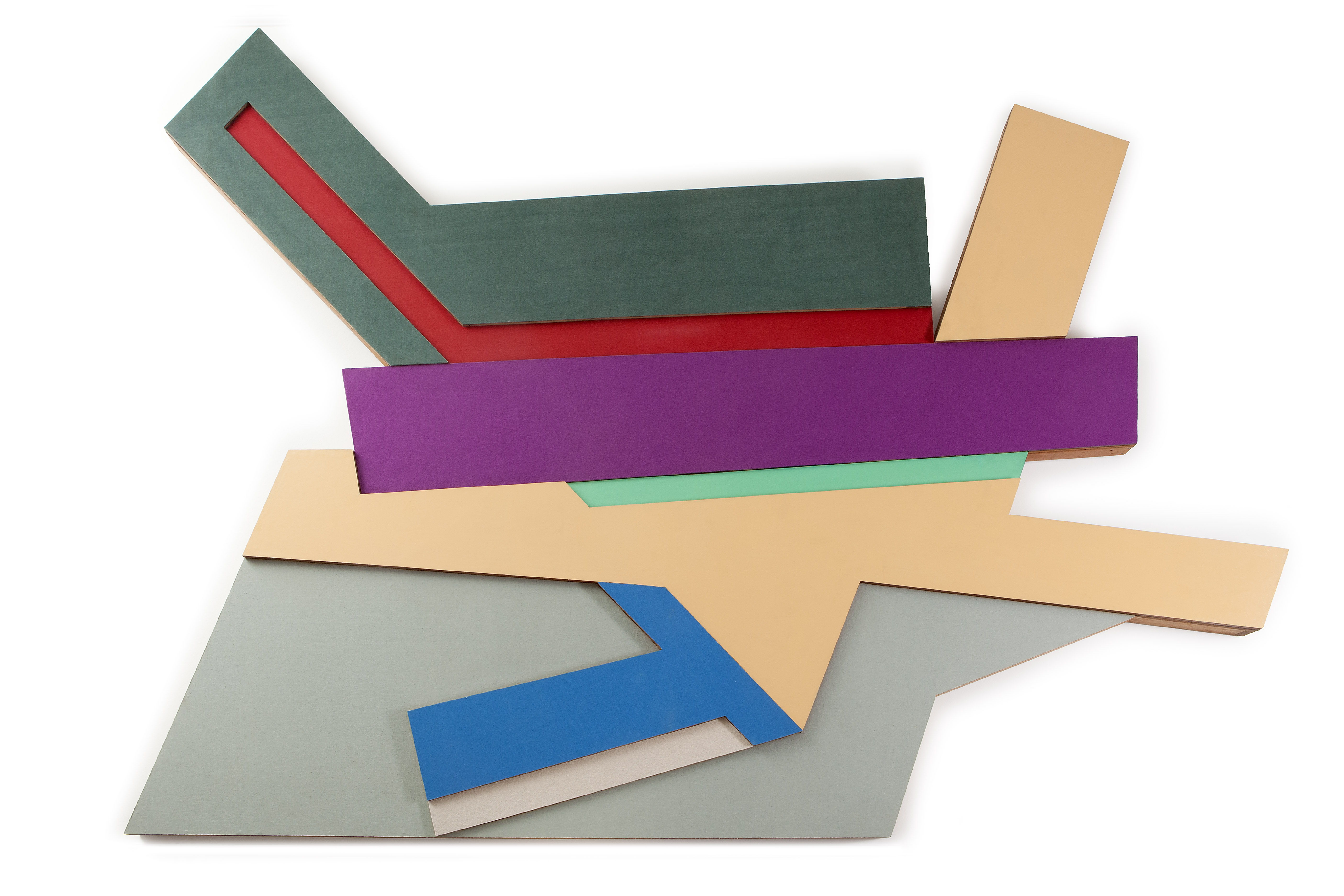 For the second year, Fondation CAB Saint-Paul-de-Vence presents an exhibition, curated by Grégory Lang, with a dozen works from its collection.
This selection brings together minimalist works by American (Dan Flavin, John McCracken, Kenneth Noland, Keith Sonnier, Frank Stella, Anne Truitt) and European (Josef Albers, Martin Barré, André Cadere, Imi Knœbel, Claude Rutault, Heimo Zobernig) artists. The contemporary relevance of this historical ensemble is underlined by a recent work by the artist Ann Veronica Janssens, which ties in with her solo exhibition running at the same time at the Fondation Saint-Paul de Vence.
Each of these works is part of a spatial composition of a musical nature. Thus, the exhibition unfolds as a set of geometries dividing canvases and lines of different colours, but with the same timbre. These complex tones, which are the result of subtle mixtures, resonate with each other and create a space that is conducive to perception.
---
ON THE APPROACH
​A perspective on the collection
​Curator: Grégory Lang
​Fondation CAB Saint-Paul-de-Vence
​5766 Chemins des Trious ​
​06570 Saint-Paul-de-Vence 
Opening: 6 April, van 18 tot 21 uur ​
​Exhibition: 7 April 2022 - 29 October 2022 ​
​Open daily from 10am until 6pm 
---
Images
Top image: Frank Stella, Odelsk III, 1971. From the Polish Village Series (# 1) Acrylic and pasted cloth on wood. Courtesy : Collection Fondation CAB Bruxelles, Saint-Paul-de-Vence
---
Fondation CAB Saint-Paul-de-Vence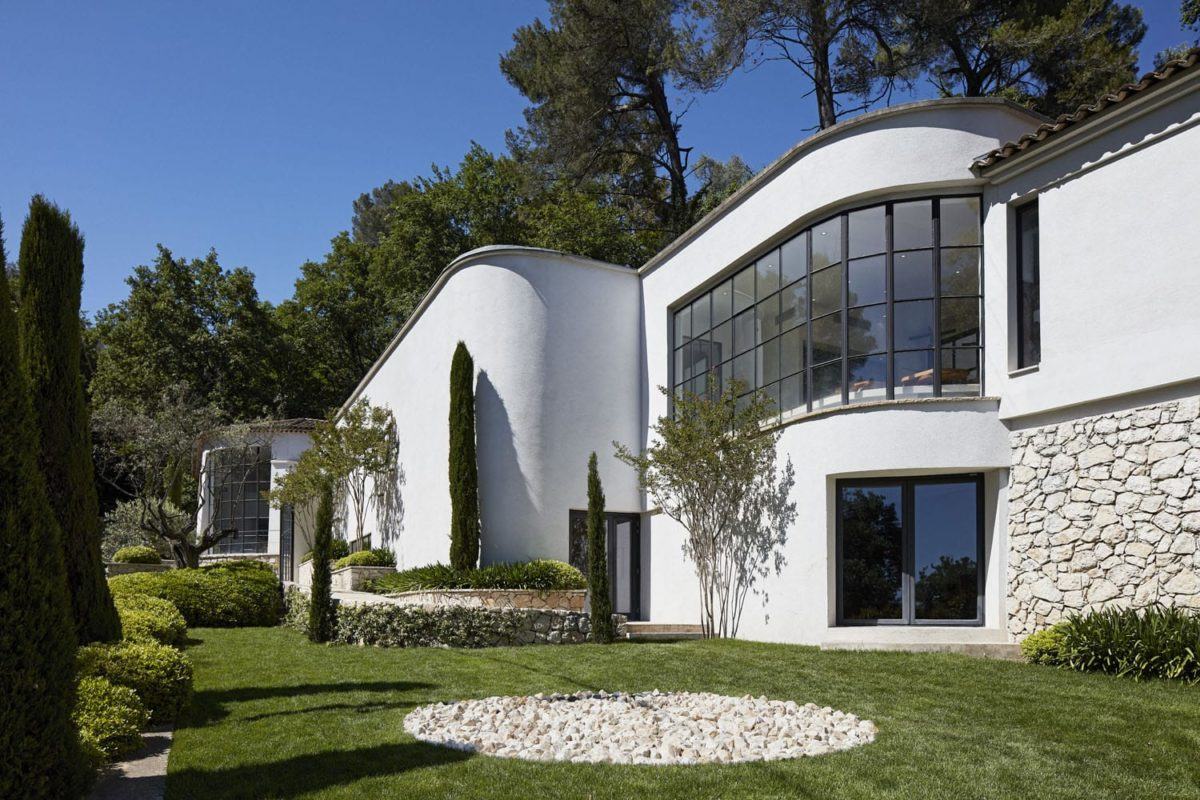 Reflecting Hubert Bonnet's passion for minimal art and his personal art collection, Fondation CAB Brussels and St-Paul-de-Vence draw inspiration from the Constructivist period to the present day seeking to show work by artists who share a distinct practice and aesthetic.
Fondation CAB Saint-Paul-de-Vence, set up in a stunning 1950s building, aims to further the foundation's mission with a double programming: the presentation of the foundation's collection and themed and seasonal exhibitions. It will also offer a programme of artist residencies for the winter season.
Fully renovated by French interior architect and designer Charles Zana, the Fondation CAB Saint-Paul-de-Vence boasts several exhibition spaces, a bookshop and a restaurant. Surrounded by a lush garden with magnificent views over the Cap d'Antibes peninsula, the Fondation also operates as a guest house, with four distinct bedrooms and a Maison Démontable 6×6 by Jean Prouvé for an unforgettable stay.
Saint-Paul-de-Vence, reputed worldwide for the famous Fondation Marguerite et Aimé Maeght – home to one of the largest collections of modern art in the world, is an ideal location to present a private collection and share this passion for Minimalist and Conceptual art with the broadest possible an audience.
With its bespoke programming, the Fondation CAB Saint-Paul-de-Vence intends to become a key actor in the modern and contemporary art circuit of the region, valued by collectors and art lovers, which includes the Fondation Venet, the Domaine du Muy, the Commanderie de Peyrassol, the Château La Coste, the Villa Noailles and the Fondation Carmignac. The Fondation CAB Saint-Paul- de-Vence's mission is also to contribute to the cultural and economic development of the village, both locally and internationally.
---
Also at Fondation CAB Saint-Paul-de-Vence
Fondation CAB Saint-Paul-de-Vence also presents a solo exhibition of the Belgian artist Ann Veronica Janssens (°1956, Folkestone, United Kingdom). The exhibition is part of a double exhibition project at the Collection Lambert (Avignon) and Fondation CAB (Saint-Paul-de-Vence). 
In a series of works, light is experienced in different states: diffused, reflected, absorbed, projected and transformed. In the large exhibition space, projections of coloured dichroic light overwhelm the spectator, who is placed in a situation where body and mind are constantly oscillating between contemplation and immersion. The sensory experience continues between the infinitely reinvented dissolution and dissolution on the garden floor where the installation of two aquariums gives the illusion of materiality.
More information here