Fondation CAB Saint-Paul-de-Vence presents the exhibition '5766 chemin des Trious' by Ann Veronica Janssens
Ann Veronica Janssens, 5766 chemin des Trious — 6 April -September 2022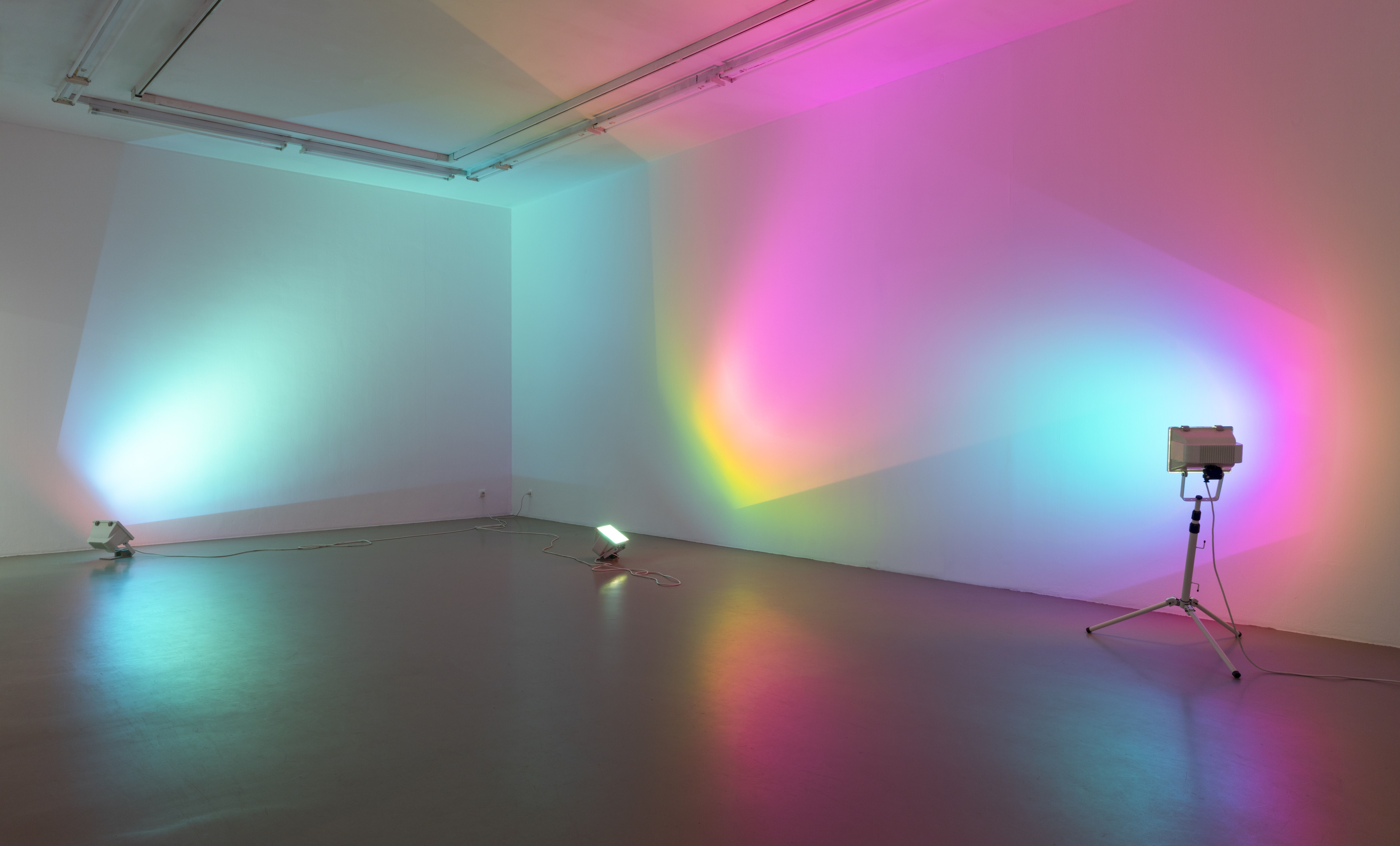 Fondation CAB Saint-Paul-de-Vence presents from 6 April a solo exhibition of the Belgian artist Ann Veronica Janssens (°1956, Folkestone, United Kingdom). The exhibition is part of a double exhibition project at the Collection Lambert (Avignon) and Fondation CAB (Saint-Paul-de-Vence), curated by Stéphane Ibars (artistic director of the Fondation Lambert).
In Avignon, the artist presents an installation that responds to a selection of unpublished works by Dan Flavin (b.1933 - d.1996, New-York, USA). In Saint-Paul-de-Vence, her work reflects this project and is in line with the minimal and conceptual aesthetics put forward by Fondation CAB.
The title of this exhibition - 5766 chemin des Trious - evokes the promise of an unprecedented art experience, of an encounter whose contours we visualise as soon as we set off to reach the chosen destination, simply by giving the exact address of the venue in Saint-Paul-de-Vence, 5766 chemin des Trious.
In a series of works, light is experienced in different states: diffused, reflected, absorbed, projected and transformed. In the large exhibition space, projections of coloured dichroic light overwhelm the spectator, who is placed in a situation where body and mind are constantly oscillating between contemplation and immersion. The sensory experience continues between the infinitely reinvented dissolution and dissolution on the garden floor where the installation of two aquariums gives the illusion of materiality.
The crucial role played by the spectator in these works, which jubilantly echo some of the emblematic artists of the new avant-garde of the 1960s and 1970s, of which Fondation CAB has preserved important testimonies, makes Ann Veronica Janssens' work "an unfolding of light as a tool, a material, a science and a symbol of the space we share, and one that takes us out of our routine relationship to that space". (Mieke Bal).
---
Ann Veronica Janssens
​5766 chemin des Trious
​Curator: Stéphane Ibars
​Fondation CAB Saint-Paul-de-Vence
​5766 Chemins des Trious ​
​06570 Saint-Paul-de-Vence
Opening: 6 April, van 18 tot 21 uur
​Exhibition: 7 April 2022 - September 2022
​Open daily from 10am until 6pm
---
Images
Top image: Ann Veronica Janssens, ​ Hot Pink Turquoise, 2006 Size L 2 x 700/1000 watt halogen lamp, dichroic colour filter, 1 tripod dimensions variable. Photo Credit Andrea Rossetti, Courtesy Esther Schipper, Berlin
---
Ann Veronica Janssens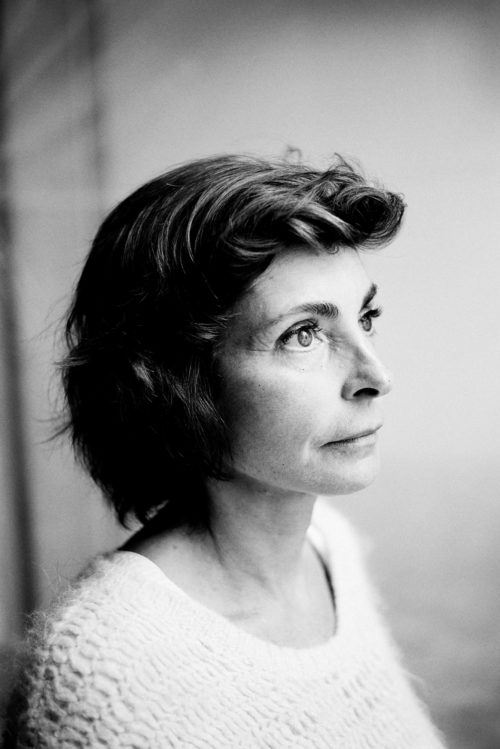 Since the early 1990s, Belgian artist Ann Veronica Janssens has explored the possibilities of the art of sculpture. She applies intangible phenomena such as light, colour and sound, to develop new forms of perception. In the process she attaches greater importance to the physical-sensory effect of her sculptures than to their actual forms. The atypical, ephemeral materials Janssens uses allow her to manipulate us more easily in sensory and optical terms. The play on space and our gaze has become increasingly important and more refined over the course of her career.
Taking a specific space as her starting point, she adds forms and volumes to the existing architecture. For this, she sets out discretely: she submits herself to the given space, to the given architectural forms. Often she chooses for unexpected, unobvious places like a stairway, a ceiling or a window ledge. Her interventions bring the specific qualities of an environment to light. She sets out signposts, intended to let viewers define themselves against reality.
These works lead to a drastic total-experience that completely changes our perception of the space.
---
Fondation CAB Saint-Paul-de-Vence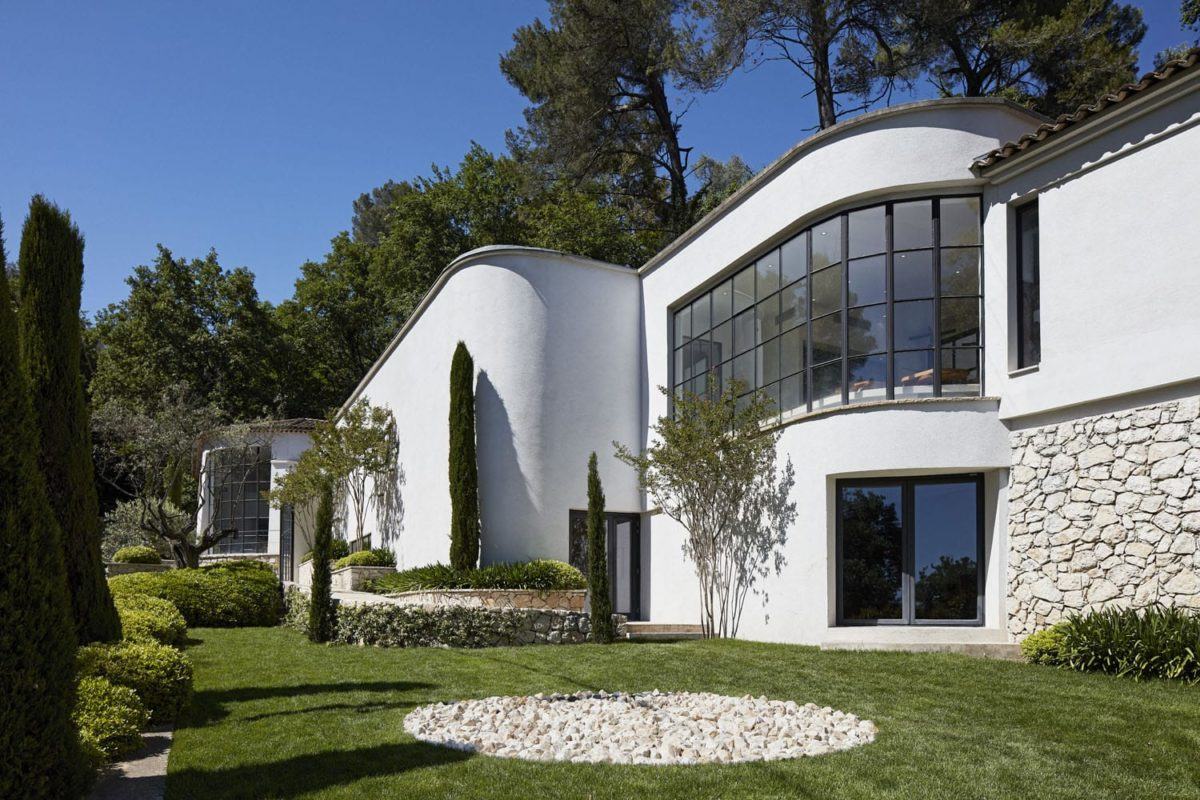 Reflecting Hubert Bonnet's passion for minimal art and his personal art collection, Fondation CAB Brussels and St-Paul-de-Vence draw inspiration from the Constructivist period to the present day seeking to show work by artists who share a distinct practice and aesthetic.
Fondation CAB Saint-Paul-de-Vence, set up in a stunning 1950s building, aims to further the foundation's mission with a double programming: the presentation of the foundation's collection and themed and seasonal exhibitions. It will also offer a programme of artist residencies for the winter season.
Fully renovated by French interior architect and designer Charles Zana, the Fondation CAB Saint-Paul-de-Vence boasts several exhibition spaces, a bookshop and a restaurant. Surrounded by a lush garden with magnificent views over the Cap d'Antibes peninsula, the Fondation also operates as a guest house, with four distinct bedrooms and a Maison Démontable 6×6 by Jean Prouvé for an unforgettable stay.
Saint-Paul-de-Vence, reputed worldwide for the famous Fondation Marguerite et Aimé Maeght – home to one of the largest collections of modern art in the world, is an ideal location to present a private collection and share this passion for Minimalist and Conceptual art with the broadest possible an audience.
With its bespoke programming, the Fondation CAB Saint-Paul-de-Vence intends to become a key actor in the modern and contemporary art circuit of the region, valued by collectors and art lovers, which includes the Fondation Venet, the Domaine du Muy, the Commanderie de Peyrassol, the Château La Coste, the Villa Noailles and the Fondation Carmignac. The Fondation CAB Saint-Paul- de-Vence's mission is also to contribute to the cultural and economic development of the village, both locally and internationally.
---
Also at Fondation CAB Saint-Paul-de-Vence
Next to the solo exhibition by Ann Veronica Janssens, Fondation CAB Saint-Paul-de-Vence is also presenting an exhibition with a dozen works from its collection, curated by Grégory Lang.
This group exhibition unfolds like a set of geometries distributing canvases and lines of different colours. It offers a dialogue of works from the American (Dan Flavin, John McCracken, Kenneth Noland, Keith Sonnier, Frank Stella, Anne Truitt) and European (Josef Albers, Martin Barré, André Cadere, Imi Knœbel, Claude Rutault, Heimo Zobernig) minimalist scenes. The contemporary relevance of this historical ensemble is underlined by a recent work by the artist Ann Veronica Janssens, which echoes her solo exhibition at the Foundation.
More information here