Young, Belgian design collective Vormen design pure, seemingly simple objects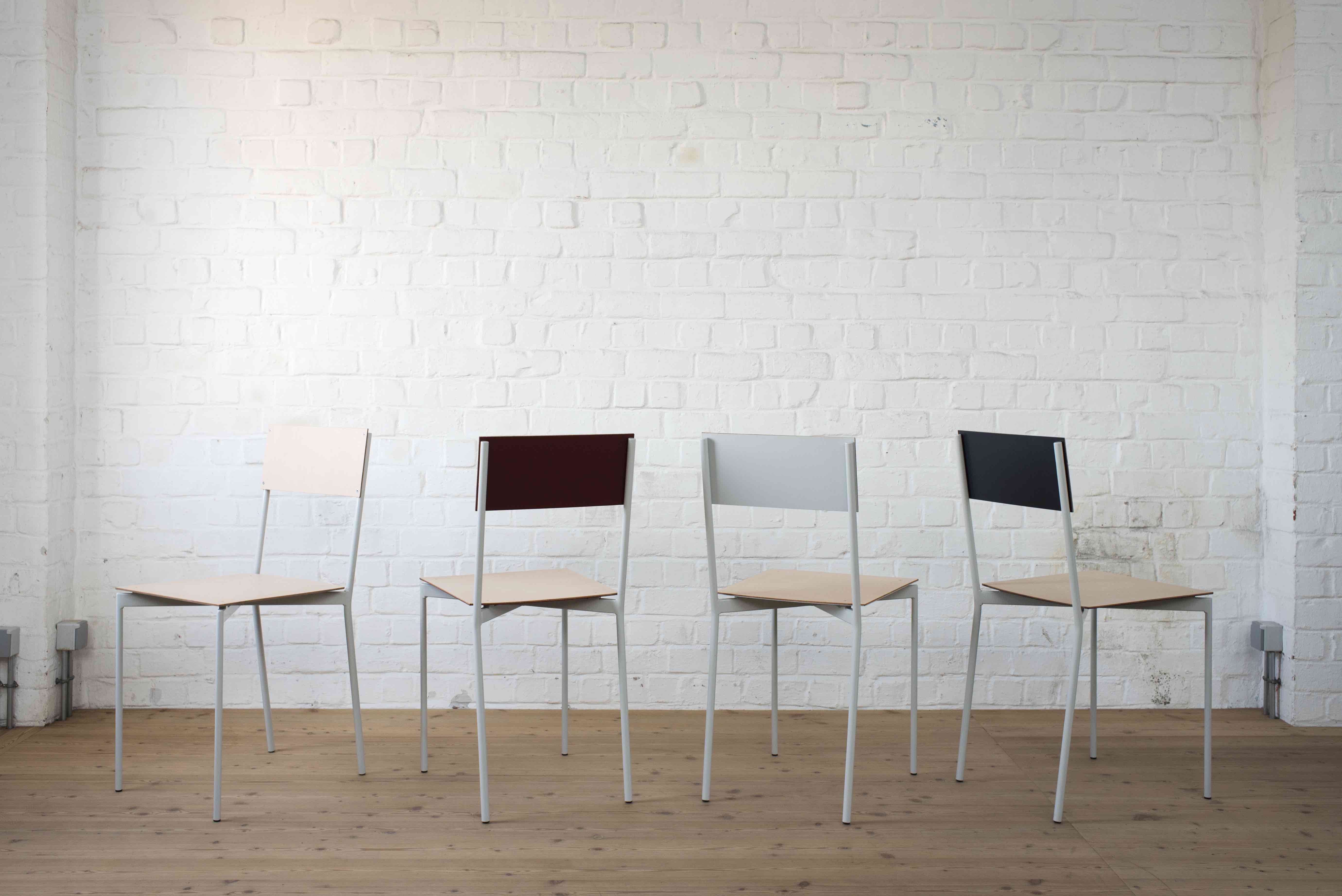 Vormen is a young 4-headed Belgian design collective that produces furniture, objects and projects. In September, they are opening a new workspace in Brussels. For the inauguration, they open their workspace to the public, presenting some new prototypes.
In their studio - the core of their activity - they translate essential ideas about design and furniture into pure, seemingly simple designs. The final object - a chair, table, mirror, lamp - is the result of a combination of a thorough love for the artisan making process with understanding and respect for functionality and ergonomics.
Born from a deep reverence for dreams and the ritual of handwork, their creations breathe authenticity and playfulness. In the workspace of vormen, designers and craftsmen stand together shoulder to shoulder. Dreaming, creating, planning and prototyping: everything takes place under the same roof. vormen creates with a deep reverence for art and a great pleasure for craft. Design objects are formed at the intersection of idea and matter, with respect for their specific strengths and origins.
The collective consists of Edouard Devriendt, Jochen Schamelhout, Leon Duyck, and Emile Duyck - all between 26 and 32 years old. Each member of the team has his own experience in making things - some have been schooled by a bronze caster since their teens, followed evening classes in wood- and metalwork; were trained as art handlers; studied architecture or art history; others crafted their own furniture. Their diverse and multi-layered backgrounds are deeply embedded in vormen's DNA. They all share a love for objects and crafts, and are dedicated and passionate about research and learning. They constantly discuss, test, refine and change, making making and designing a careful and organic process, with time for interaction, reflection and discussion.
After 5 years, Vormen now shifts up a gear. A move to Brussels and collaborations with international design labels such as the Italian SEM (Spotti Edizioni Milano) demonstrate the international ambitions of the foursome.
On 20, 21 and 22 September they will open the doors of their new studio for a show time where a few new prototypes will also be revealed. The ideal opportunity to get to know the designs and the makers.
​​
​Images here.
---
Vormen - open studio
​20 - 22 September 2019, 11am-7pm
​Opening: Thursday 19 September, 6pm-10pm
​Boondaalsesteenweg 247a ​
​1050 Ixelles
​www.vormen.be
---