A summer exhibition highlights the potential of the Dhondt-Dhaenens Museum collection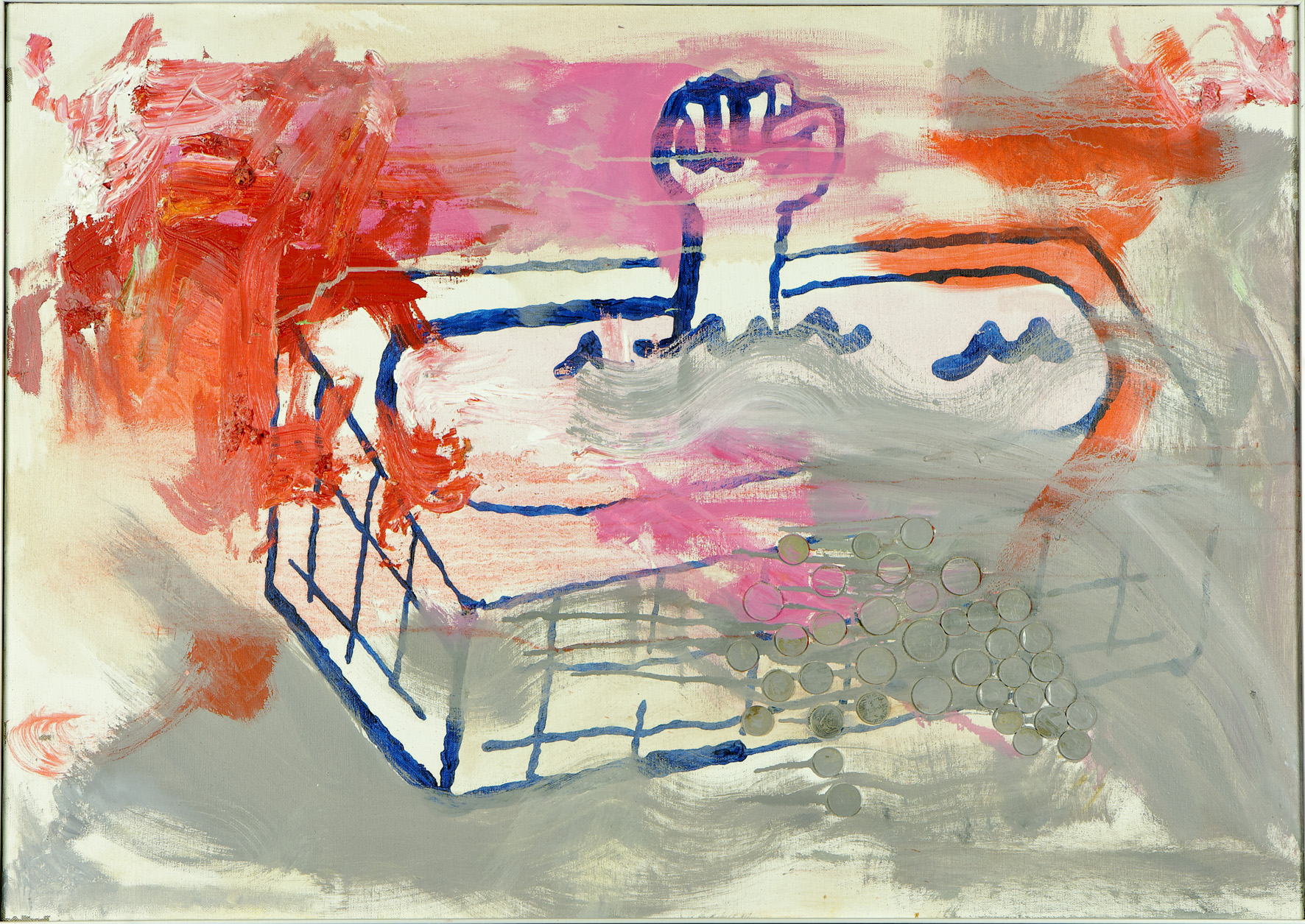 The Dhondt-Dhaenens Museum in Deurle, Belgium, highlights the potential of its collection in a remarkable summer exhibition entitled Schöne Sentimenten [Beautiful Sentiments].
​​
​In this presentation, masterpieces from the permanent collection will enter into a dialogue with works from private collections that the museum oversees or would like to manage in the future. Iconic works by Albert Servaes, Rik Wouters, Henri Evenepoel, Constant Permeke and James Ensor, for example, will be confronted with contemporary pieces by Thierry De Cordier, Martin Kippenberger, Matt Mullican, Thomas Schütte, Franz West and Joëlle Tuerlinckx. In an interesting twist, the exhibition will also include a number of reproductions of top international works from private collections by artists such as Christo, Gilbert & George, Mike Kelley, Bruce Nauman and Andy Warhol.
​
By combining physical artworks and reproductions, Schöne Sentimenten shines a spotlight on the potential of the Dhondt-Dhaenens collection. This is no classic presentation, but rather an imaginary look at a wealth of possibilities. The title alludes as much to beauty as to the inherent fragility of the collection in its current constellation. With this exhibition, the curators invite viewers to reflect upon the future of the museum. Rather than looking for definitive answers, however, Schöne Sentimenten raises vital questions and explores new ideas and solutions. Maxime Prananto's thoughtful scenography underscores these objectives, and artist Michel François has designed a set of posters that will be displayed in and around the museum.
​​
​
​SCHÖNE SENTIMENTEN
​30/06/2019 - 29/09/2019
​MUSEUM DHONDT-DHAENENS
​​
​Press conference: Thursday 27 June, 10am - please confirm your attendance via e-mail to [email protected]
​​
​With: Atelier E.B, Sarah Baker, Hans Bellmer, Michaël Borremans*, Jean-Marc Bustamante*, Christo*, Franz Courtens, Thierry De Cordier, Raoul De Keyser*, Elmgreen & Dragset, Lili Dujourie*, James Ensor, Henri Evenepoel, Joel Fisher, Alicia Framis*, Michel François, Gilbert & George*, Domenico Gnoli*, Mike Kelley*, Martin Kippenberger, Konrad Klapheck*, John Kørner*, Art & Language*, Lucy Mckenzie, Mario Merz*, Matt Mullican, Juan Muñoz*, Bruce Nauman*, Claes Oldenburg*, Cornelia Parker, Constant Permeke, Thomas Ruff, Gregor Schneider, Thomas Schütte, Albert Servaes, Andreas Slominski, Gustave De Smet, Josh Smith*, Jean Tinguely*, Ryan Trecartin*, Joëlle Tuerlinckx, Luc Tuymans*, Edgard Tytgat, Frits Van den Berghe, Jan Vercruysse, Andy Warhol*, Marthe Wery, Tom Wesselmann*, Franz West, Rik Wouters & Lynette Yiadom-Boakye
*represented with reproduction
​
---

​The collections
The Dhondt-Dhaenens, Matthys-Colle and Cooreman collections form the backbone of the exhibition. These three socially committed collections have each played an important role in the acceptance process of modern and contemporary art in Flanders. Together, they span the entire 20th century and provide a non-exhaustive but unique insight into the crucial styles, genres and trends of the past century. Key strengths are the Dhondt-Dhaenens Museum's own collection of Flemish modernism, the post-war Belgian and American art in the Matthys-Colle collection, and the contemporary international art of the Cooreman collection.
Schöne Sentimenten is not arranged chronologically or thematically but presents works in clusters that emphasise the diversity of the collections and suggest possible perspectives for further scientific research. Connections are made between subjects and meanings, similar artistic attitudes, or between aesthetic and formal choices. At the same time, a lively space is created for free associations and the visitor's own imagination.
---

​Background
Founded in 1967 by two dedicated art collectors, Jules and Irma Dhondt-Dhaenens, the museum has a long history of researching and exhibiting some of the most interesting private collections in Flanders. The former curator of the Dhondt-Dhaenens Museum (MDD), Tanguy Eeckhout (1980-2018), initiated a scientific research programme into the various private collections that have played an important role in the acceptance of contemporary art in Belgium. Since 2007, his work has been reflected in a series of unique, biennial collection presentations*. This expertise, coupled with intense collaborations with private collectors, has led to new forms of partnership models and management agreements. As a result, the patrimony of the MDD has expanded greatly in recent years. In addition to its own collection, it now manages a group of works from a number of private collections that represent significant added value within the Flemish and even the international museum landscape.
* Exhibitions include: The Roger and Hilda Matthys-Colle collection (2007), the Wilfried and Yannicke Cooreman collection (2009), the Tony Herbert collection (2011) and the Jeanne and Charles Vandenhove collection (2013). A corporate collection was later opened up, the Proximus Art Collection (2015), as well as an institutional one via the exhibition Walther Vanbeselaere, Collector for the State, 1948-1973 (2017).
---