WIELS presents an unprecedented exhibition of Marcel Broodthaers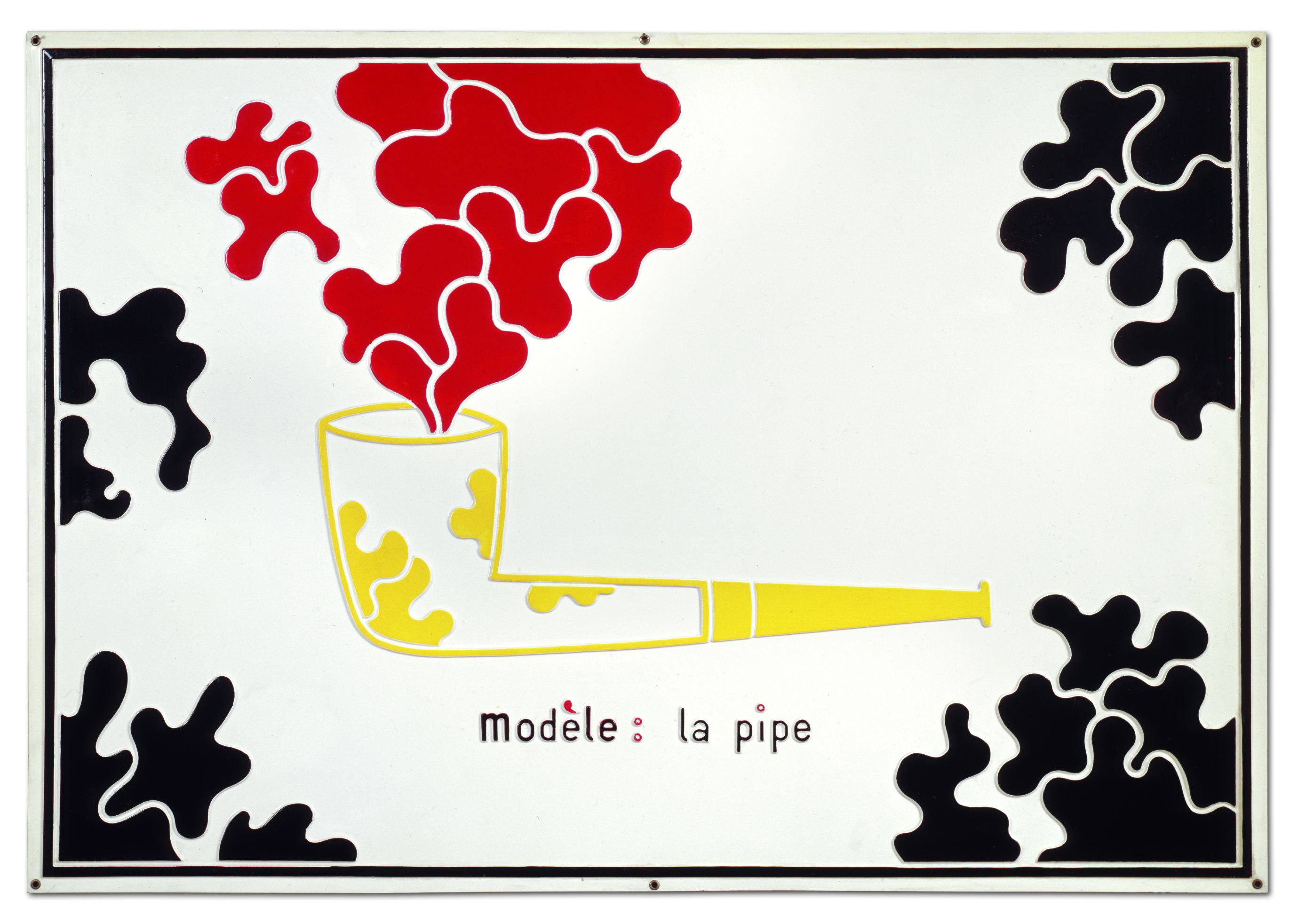 WIELS presents an unprecedented exhibition of Marcel Broodthaers, elaborated in close collaboration with the Succession Marcel Broodthaers
Taking the popular aspects of plastic street signs, Marcel Broodthaers (1924-1976) composed enigmatic visual poems with signals, images, letters, words or punctuation, eluding direct and universal meaning. Made industrially with a technique of vacuum formed moulds, the soft contours of the characters and graphics make the printed language palpable, words and pictograms moulded into containers for ideas. He defined these works as "treating the image as word and the word as image", a criticism of conceptual art's utilitarian use as information of language, favouring instead its poetic dimension.
WIELS now presents the entire series of 36 main motifs of the plaques by Broodthaers, while also highlighting further unknown versions and variations, to reveal the artist's idiosyncratic take on seriality and the reproducible, rare artwork and image. The exhibition also features unique prototypes, as well as a large group of drawings or preparatory sketches for the plaques, all in relation to a selection of 'Open Letters' by the artist. These were distributed in the public arena as pamphlets by Broodthaers, while he was founding and developing the Musée d'art moderne, Département des Aigles, a personal museum of which he was the artist, director, guard and solitary visitor. It ran from 1968 to 1972, simultaneous to the production of the plastic plaques, some of which were used by the artist as publicity for his Musée.
The exhibition brings together some 120 plaques, 70 drawings and documents, with prototypes and a selection of 17 'Open Letters'. A catalogue raisonné listing all the plaques, variations or prototypes is edited by Charlotte Friling, including texts by Maria Gilissen Broodthaers, Manuel Borja Villel and Dirk Snauwaert (400 pp, 500 illustrations).
---
Marcel Broodthaers
​Industrial Poems, Open Letters
​10 September 2021 - 09 January 2022
​WIELS
​​
​Curated by Charlotte Friling and Dirk Snauwaert
​In close collaboration with Maria Gillissen Broodthaers
​and in collaboration with Marie-Puck Broodthaers
​Display for the 'Open Letters' by Richard Venlet
---