WIELS and Knokke-Heist present INDISCIPLINE: an interdisciplinary art happening at the Grand Casino in Knokke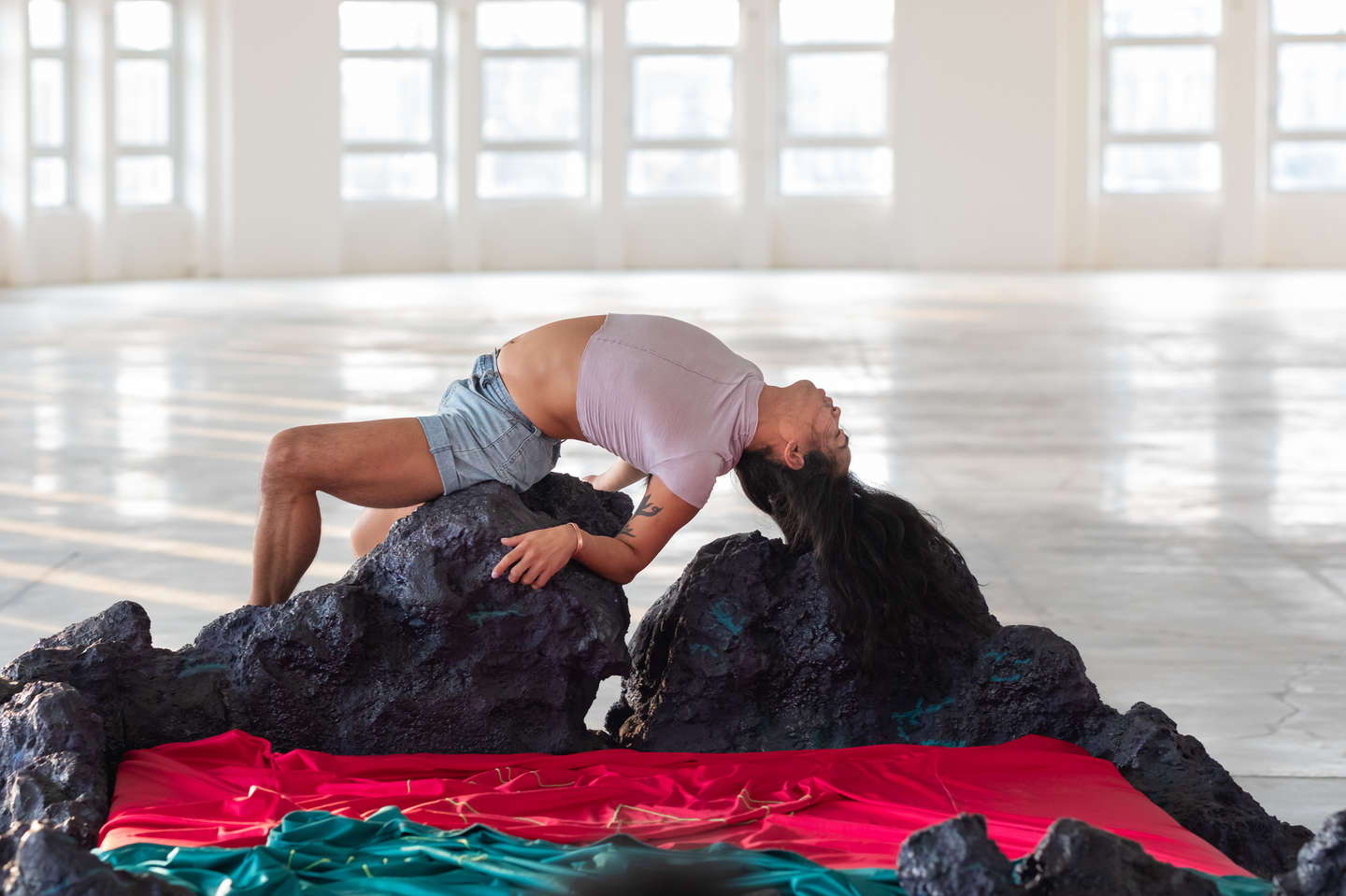 On Saturday 6 November, WIELS, the Brussels centre for contemporary art, will be bringing together the very best in performative art at the Grand Casino in Knokke for an interdisciplinary art happening. Under the name INDISCIPLINE, 5 renowned artists - Tarek Lakhrissi, Nora Turato, Miet Warlop, Ed Atkins and Saâdane Afif - present a rich evening of visual expression, theatrical choreography and musical performance.
INDISCIPLINE presents performances and actions that are undisciplined, innovative and experimental in the Grand Casino of Knokke-Heist. Contemporary experimental art and Knokke Heist may seem an unusual combination at first glance, but iconoclasts from all over the world once flocked to the fashionable coastal town to do their thing. Just think of EXPRMNTL, the international film festival that was held annually between 1949 and 1974 in the empty Casino in Knokke and was at the time the most important meeting for avant-garde and experimental film.
Today, with INDISCIPLINE, the Casino building is resuming its role as a pioneer of interdisciplinary art and is presenting, for the first time, a programme full of performative moments, happenings and interpretations.
---
PRACTIAL INFORMATION
​​
​INDISCIPLINE
​6 November 2021, 5pm - 10.30pm
​Grand Casino Knokke
​Zeedijk-Albertstrand 509, ​
​8300 Knokke-Heist
Happening organised by WIELS at Grand Casino Knokke
​Tickets: € 35 (access to 5 performances)
​In collaboration with Knokke-Heist
---
Programme
---
17h - Kroonluchterhal
​TAREK LAKHRISSI (France, °1992): SICK SAD WORLD / 45 min.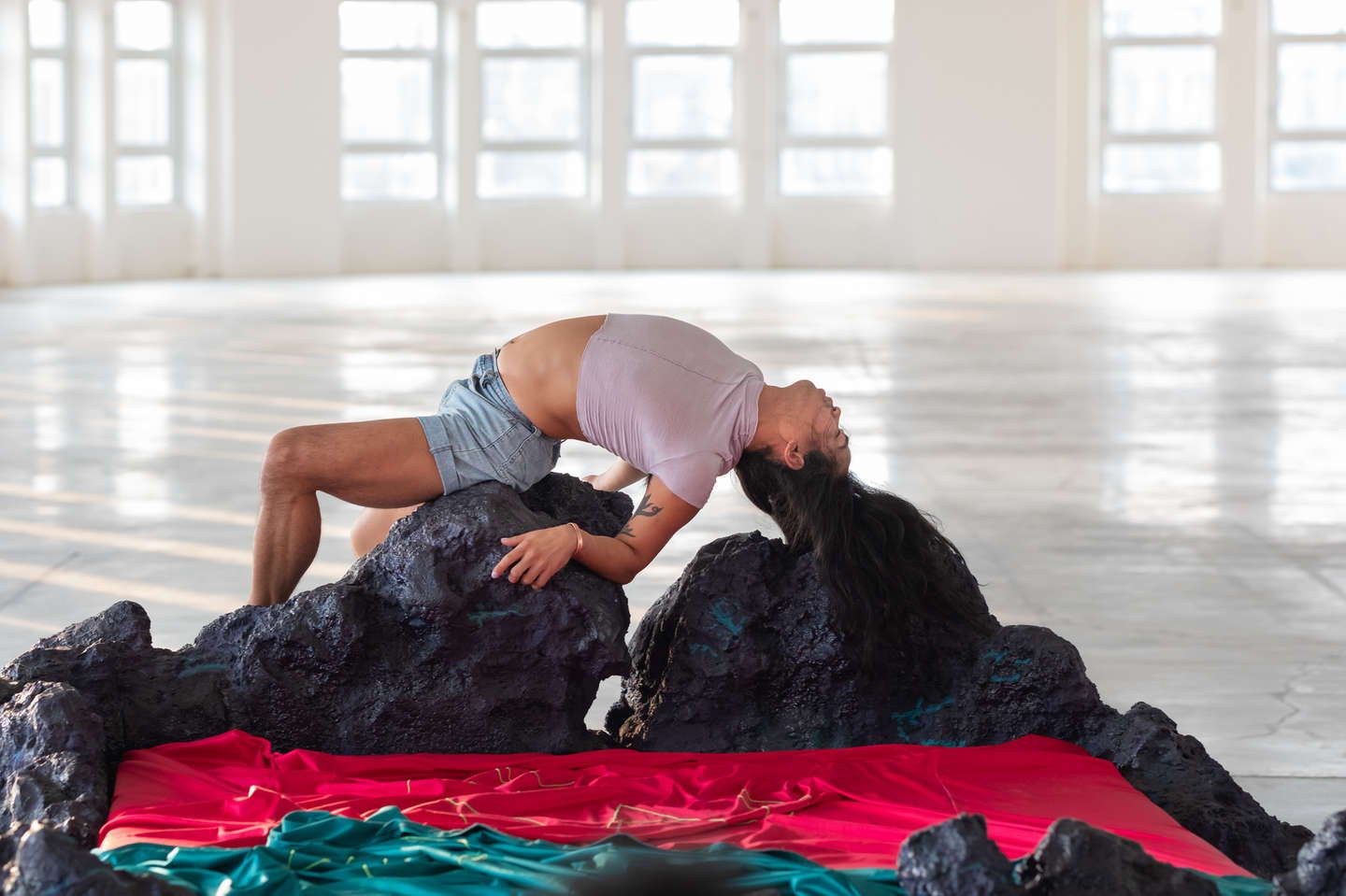 Oscillating between a teenage bedroom and dream landscape, Tarek Lakhrissi burrows deep into feelings of alienation and otherness. A lyrical reflection on alternative, futuristic worlds of queer and minority communities. Lakhrissi's performance, Sick Sad World (2020), is part of a cycle of reflections that focus on alternative, futuristic worlds in which expressions from queer and minority communities are embodied in the form of 'fabulations'. Lakhrissi turns to the space of dreams and the teenager's bedroom in Sick Sad World to explore non-human identity. The performance, which is strongly influenced by pillow talks, the lyrical aesthetics of the opera, and queer lip sync, is composed of movements, citations, voice-overs and electronic music. 
Tarek Lakhrissi (born 1992, Châtellerault, FR) is a visual artist and poet living in Paris. He teaches in the CCC research master program of the visual arts department of HEAD (Geneva School of Art and Design). 
---
17.55h & 20h - Vlaamse zaal
​NORA TURATO (Croatia, °1991): what is dead may never die / in English / 25 min.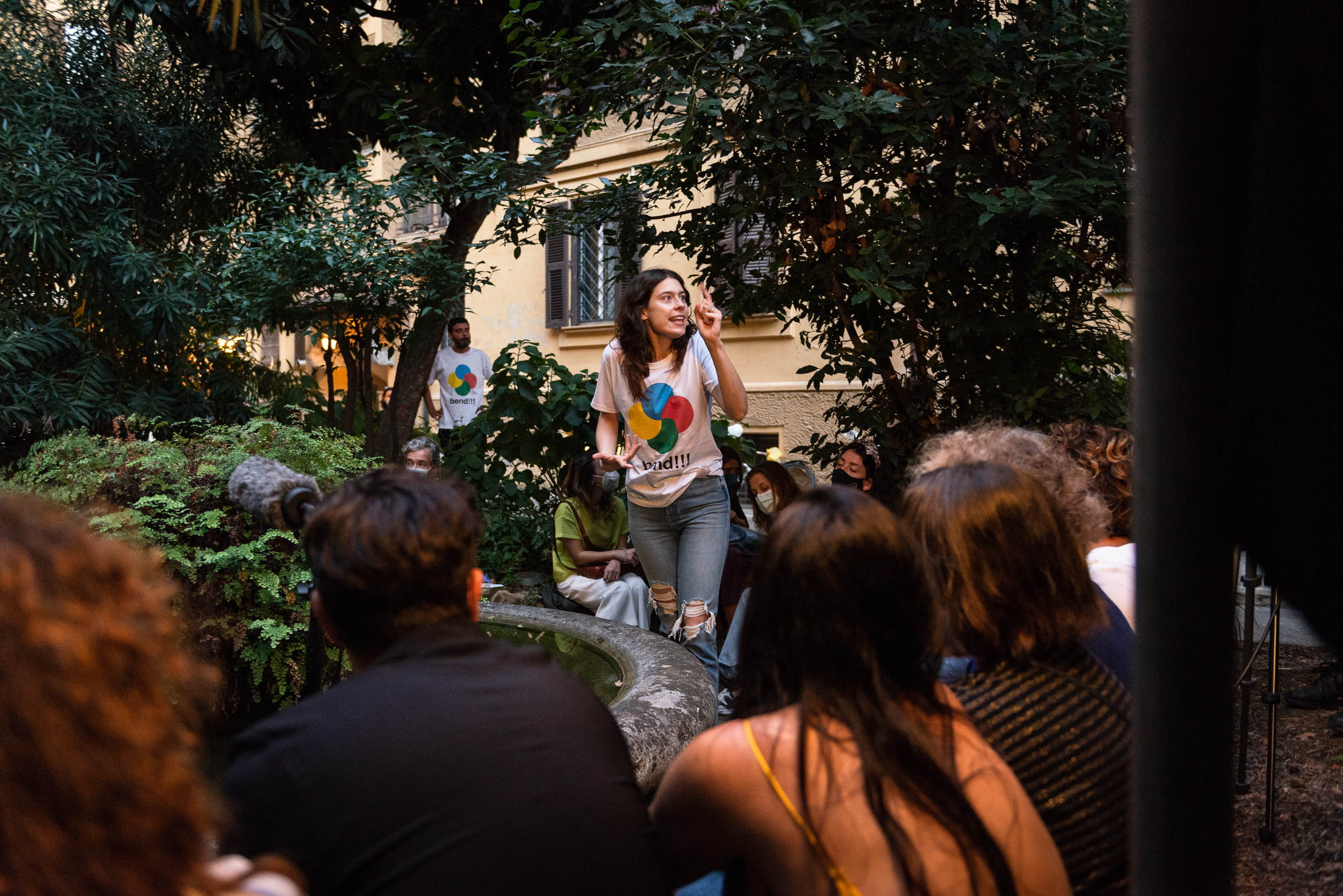 Fast-paced and transgressive, Nora Turato rips through the frenzied internet culture of today. She explores language as a signifier that is constantly changing and tries, through a non-stop process of reinterpretation, to organize our culture and world so that we can relate to it. She feeds on its language, memes and slogans in an attempt to pull back the curtain on our time. In these trying, but also exciting times, discourse, journalism, tweets, statistics and countless other information streams addressing contemporary discourses profoundly influence the script of her performance and the content of the mural that will function as the backdrop of her performance.
Nora Turato (born 1991 in Zagreb) is a Croatian artist living in Amsterdam. She graduated from the Gerrit Rietveld Academy in Amsterdam in 2013 and was a resident at the Rijksacademie van Beeldende Kunsten from 2017 to 2019.
---
18.45h - Magrittezaal
​MIET WARLOP (Belgium, °1978): Ghost Writer and the Broken Hand Break ​ / 50 min. ​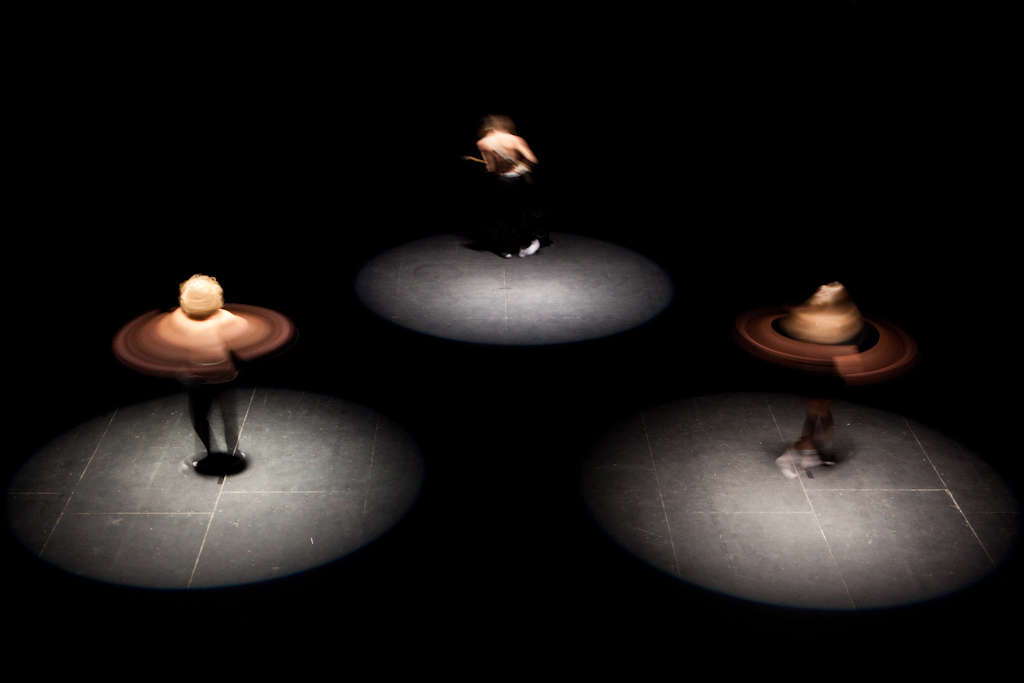 Miet Warlop's head-spinning performance Ghost Writer and the Broken Hand Break uses a technique associated with sufism, the dervish' repetitive whirling, as theatrical structure for a three-performer choreography of whirling and musical performance. By inviting the audience to informally huddle around the performers' circular perimeter, Warlop amplifies the physical intensity that is a crucial aspect of this durational performance. The artist intuitively connects the traditional mystical connotation of the dervish' whirling – aimed at spiritual transcendence –­­ to a more secular kind of climax, that of the experience of dance music. In the precarious balance between physical endurance and joint musical-performative execution the work generates its impact.
Miet Warlop (°1978) is a Belgian artist, choreographer and performer based in Brussels. Besides her performances on theatre stages around the world, she increasingly creates performances, interventions and live installations within the visual arts circuit.
---
20.45h - Bonaparte zaal
​ED ATKINS (GB, °1982): Mutes / in English / 45 min.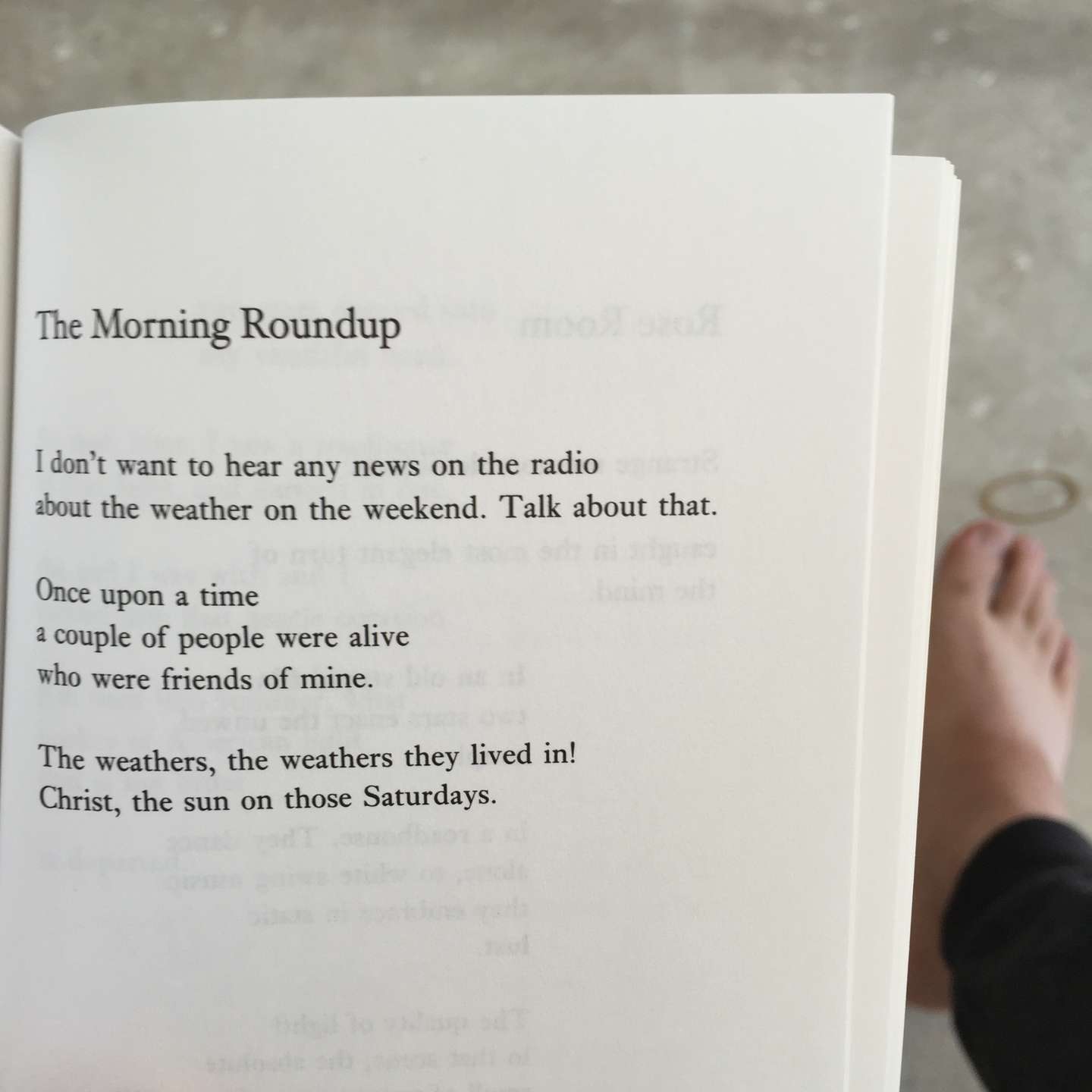 Known for his imaginative formulation of what it means to think, act and exist in the digital age, Ed Atkins surprises us with his actual presence in the only performance he ever produced. Facing the crowd by himself, he reflects on the banality of the mundane. During Indiscipline, Atkins will present a new iteration of his performance "A Catch Upon the Mirror", which is renamed every time it is performed. This performance features Atkins' attempt at an adequate recitation of New York writer Gilbert Sorrentino's poem "The Morning Roundup", with songs and histrionics throughout. Again and again repeating the three-stanza poem, Atkins expresses the inexhaustibility of any rendition. "A final reading, a final performance, is pointless" he claims, "it remains an attempt". 
Ed Atkins (b. 1982) is a British contemporary artist living in Copenhagen. Atkins has exhibited solo at New Museum in New York (2021), Museum of Contemporary Art Kiasma in Helsinki (2020), Kunstsammlung Nordrhein-Westfalen K21 in Dusseldorf (2019), Martin-Gropius-Bau in Berlin (2017), Castello di Rivoli in Turin (2016-2017), the Stedelijk Museum in Amsterdam (2015), Serpentine Gallery in London (2014), and MoMA PS1 in New York (2013).
---
21.35h - Bonaparte zaal
​SAADANE AFIF (France, °1970): Dwarf Lift Dwarf Sings "Pirates' Who's Who" / 40 min.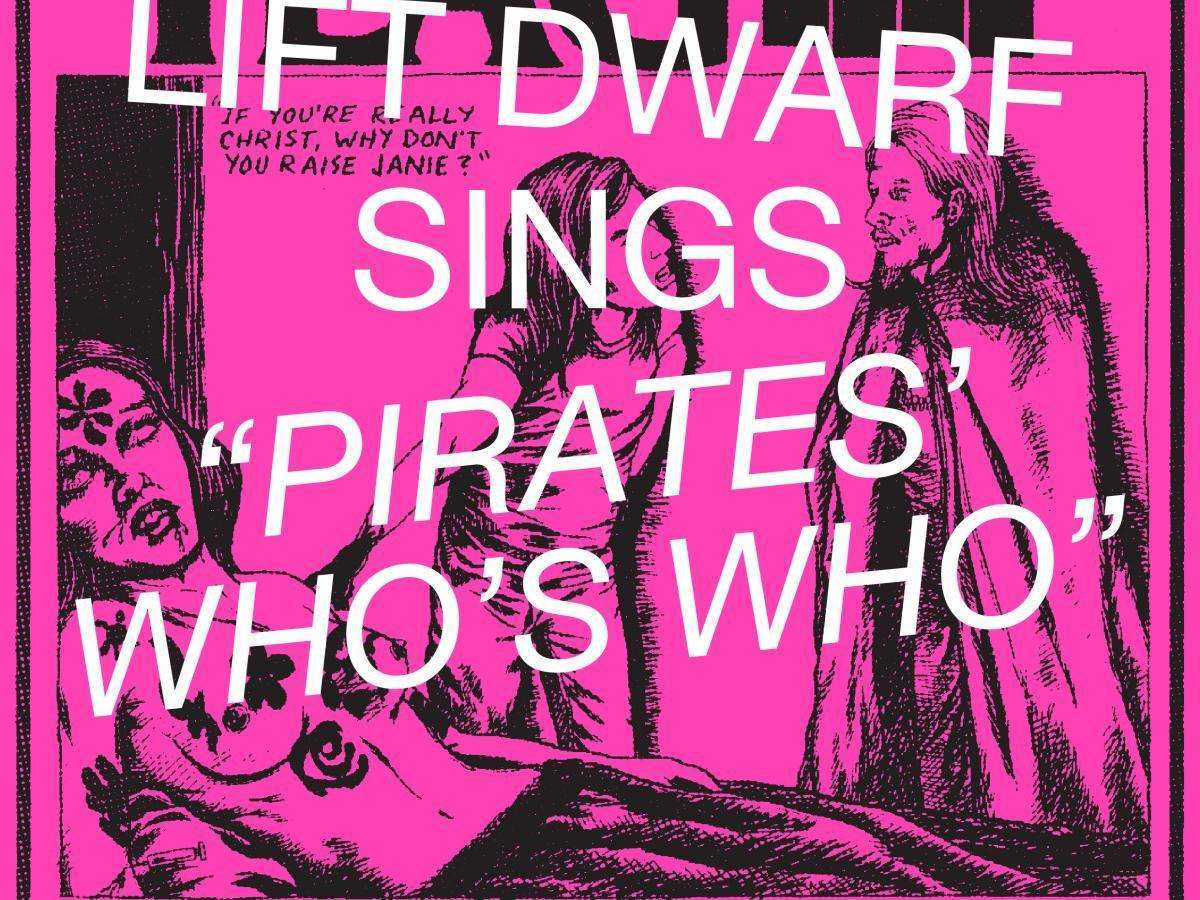 For Beaufort 21, Afif offered to produce the performance Dwarf Lift Dwarf Sings "Pirates' Who's Who" that will take the form of a poster campaign followed by 2 concerts. He gave the ten lyrics of the "Pirates' Who's Who"-series to Valentin Noiret, a member of the Brussels band Dwarf Lift Dwarf and asked him to put them into music. In this way, local actors, with their specific knowhows and subjectivities, assimilate the lyrics to the songs that bear the history of Saâdane Afif's work. They will became "the molds" for a new hybridized form that reactivate the work in-situ. 
With Rosa Barba (Mirror Characters Pursue Each Other), Verena Dengler (Reizende Rita), Simon Denny (Number of downloads at the date on which evidence was secured), Dominique Gonzalez-Foerster (no shinpo o togeta ka), Timon & Melchior Grau (Papegaai), Lily Matras (Lieflijke Rita), Ari Benjamin Meyers (Jolly Roger), Adrien Missika (44 kicks), Sarah Ancelle Schönfeld (Imagine), Louis-Philippe Scoufaras (Matelotage).
Saâdane Afif was born in 1970 in Vendôme, France. He has been living and working in Berlin since 2004. He has won several important awards, including the Marcel Duchamp Prize, Paris (2009), and his work is included in several collections in Europe.