Unique exhibition by Cobra founder Dotremont in Knokke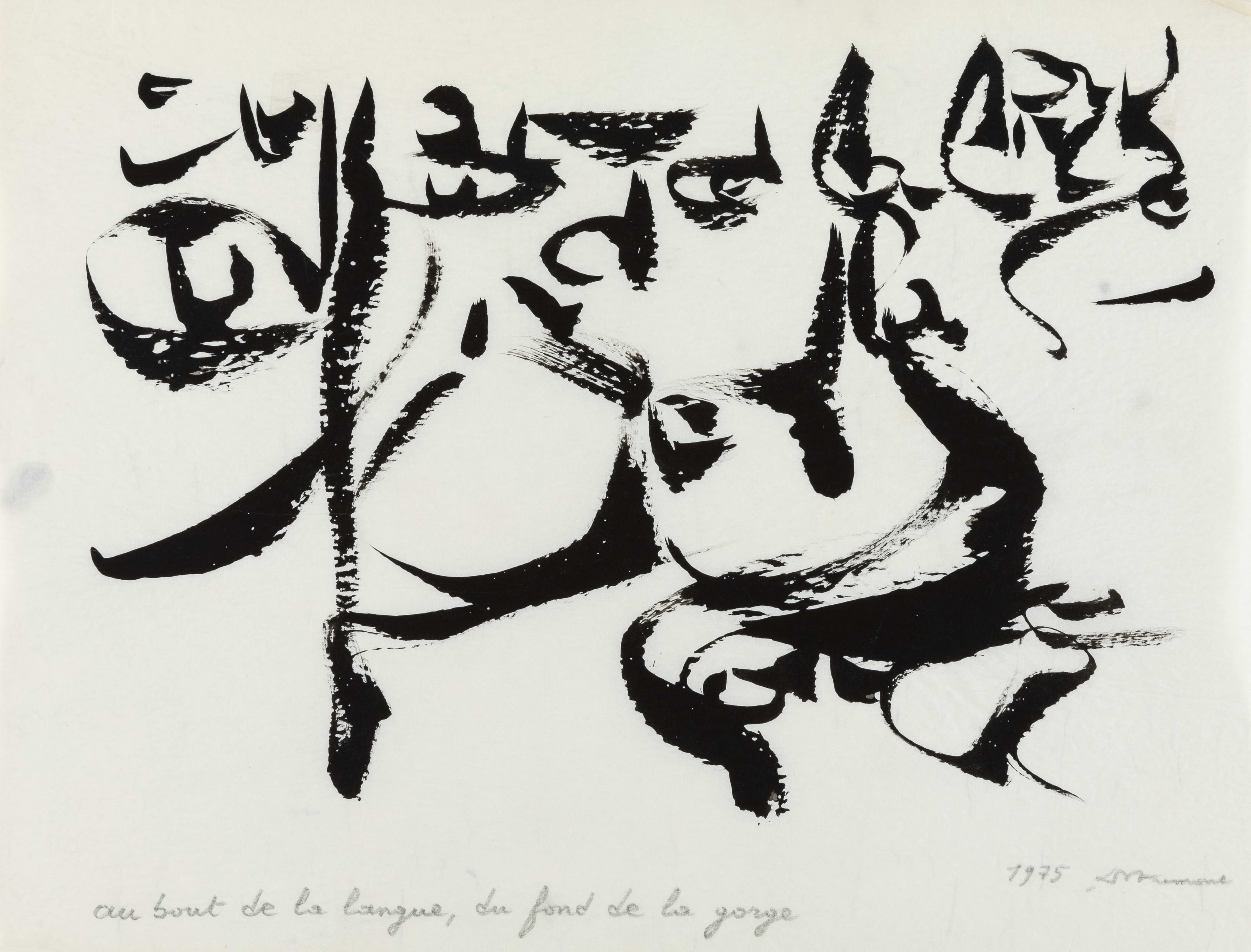 Samuel Vanhoegaerden Gallery in Knokke presents an exceptional retrospective of the work of the Belgian artist, poet and CoBrA founder Christian Dotremont (1922 - 1979).
The importance of Dotremont can hardly be overestimated. Together with Corneille, Constant and Karel Appel, he founded the art movement CoBra, an international movement of writers and painters. But above all, Dotremont was the inventor of the logograms; poems consisting of self-made characters that were written down in such a spontaneous way that they also became a graphic work of art. These poems can be read as much as they can be 'viewed' and are undoubtedly one of the most important poetic inventions of the 2nd half of the 20th century.
This exhibition wants to show the personality and (the evolution in) the work of Christian Dotremont as a poet and an artist on the basis of 40 logograms that he made between 1962 and 1979. This unique overview of logograms (at least 1 logogram per year) is accompanied by a selection of books, magazines and other works. The film Dotremont - les logogrammes, the award-winning film by Luc de Heusch and Pierre Alechinsky from 1971 that follows a day in the life of Dotremont, will also be shown.
The exhibition will be accompanied by an extensive catalog, in which around 100 works are depicted.
Christian Dotremont
​1 augustus - 22 september 2019
​Samuel Vanhoegaerden Gallery
​Zeedijk 720B
​8300 Knokke
---

​His legacy
After Christian Dotremont's death in 1979, his estate ended up in a fund managed by his brother Guy. That fund included archives, documents, graphic works, correspondence and the poet's library. In 2011, Guy Dotremont donated a large part of it to the King Baudouin Foundation. That actually happened pending the French Community building a Cobra museum in Strostraat 10, where Christian Dotremont lived and from which he animated the CoBrA movement, but in the meantime this idea seems to have been put away. The Fund is of vital importance for the knowledge of post-war literature and art and more specifically for the knowledge of the CoBrA movement (1948-1951) and its logograms.
The remaining part of the estate was taken over by the gallery of Samuel Vanhoegaerden in 2018 and gives us the chance once more to show an overview of his logograms, which only sporadically still appear on the art market.
Meanwhile, exactly forty years after his death, Christian Dotremont can count himself as one of the most important Belgian artists in the post-war period and his work is more vivid than ever!
---

​His life and career
Christian Dotremont was born as Christian Stanislas Marie Joseph Léandre Benoît Dotremont on December 12, 1922 in Tervuren. He worked as a poet and painter. Dotremont visited various schools for art education from 1931 to 1939 and also wrote poems and a novel. In 1940 he published his first poem.
Dotremont was influenced by late 1930s Belgian Surrealism. While in Paris during World War II, he cofounded the group La Main à Plume, coedited its publication, and began his own textual experiments. He returned to Belgium after the war, and he helped keep Surrealism alive there in such publications as Le Ciel Bleu ("The Blue Sky"). With the establishment of CoBrA, which is known chiefly as a visual arts phenomenon, Dotremont began a private quest for a pure, transcendentpoetry. This led to his invention of "logograms," in which he sought to create a new "visual grammar," a "poem-landscape." Binary oppositions abound in his work: mystical-scientific, primal-futuristic, inner-outer, silent-sonic, intellectual-emotional. COBRA also furthered Dotremont's friendship with the Danish painter Asger Jorn and cemented his links with Scandinavia. In 1951 Dotremont became ill with tuberculosis, the disease that eventually caused his death. While recovering from his first bout in Denmark, he wrote an autobiographical novel, La Pierre et l'oreiller (1955; "The Stone and the Pillow"). In such works as Digue (1959; "Dike") and Moi, qui j'avais (1961; "I, Who I Had") Dotremont continued his experiments with the systematic destabilization of language, which culminated in Logogrammes I & II (1964–65), Logbook (1974), and Traces (1980, posthumously published).
---

​Cobra
Christian Dotremont was the co-founder and central figure of CoBrA, the movement that he founded with his friends Joseph Noiret, Asger Jorn, Karel Appel, Constant and Corneille. Dotremont invented, among other things, the name "CoBrA" which was composed of the first letters of the three capitals Copenhagen, Brussels and Amsterdam. It was an international movement of writers and painters. Their works are distinguished by a great spontaneity and by a rich and bright color palette. Dotremont not only created and organized the CoBrA movement, but also ensured that the movement was not forgotten afterwards.