Two more months to discover Invader's Rubic's cube artworks at the MIMA in Brussels
The exhibition at MIMA reveals more than a hundred works presented on the 4 floors of the museum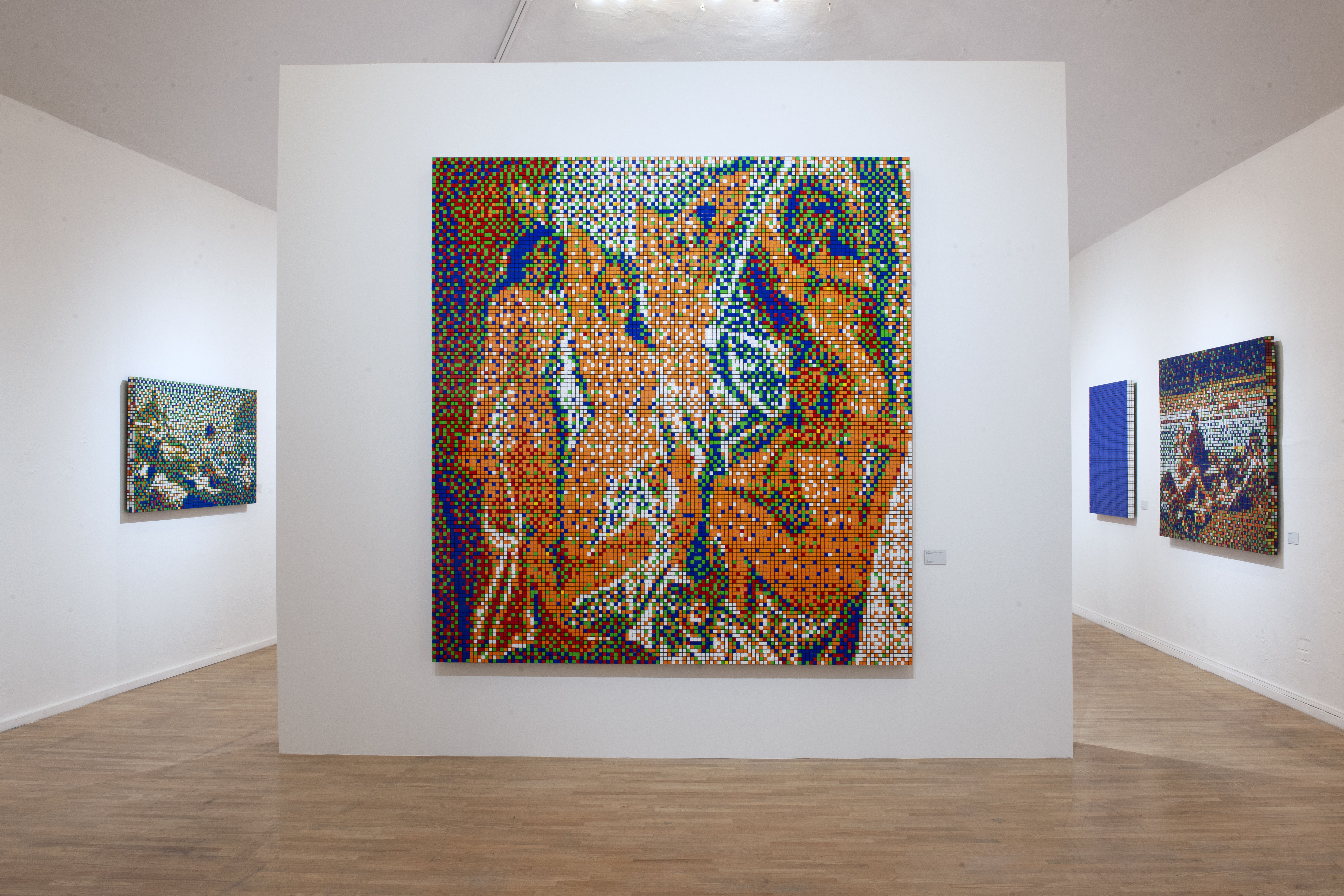 Until 8 January 2023, MIMA, the Millennium Iconoclast Museum of Art in Brussels, is presenting the Invader Rubikcubist exhibition, a solo exhibition by the anonymous but world-famous French artist Invader.
After just over four months, the exhibition attracted more than 25,000 visitors. An unexpected success, proving that people are once again finding their way to the museum and its exhibitions. Striking and joyful is that many young people and less informed individuals are visiting the exhibition. This is in line with the museum's mission to organise exhibitions that highlight a young generation that transgresses the artistic genres and goals a new audience to the museum.
Invader is best known for his mosaic tiles of chequered figures inspired by the video games of the 1970s and 1980s such as Space Invaders and Pac-Man, which he applied to the walls of buildings and houses around the world. It earned him a status as one of the most important artists of the millennium, alongside Banksy, among others.
The exhibition at MIMA, titled Invader Rubikcubist, is the first exhibition entirely dedicated to the artist's paintings and sculptures made with the Rubik's cube, the famous coloured puzzle, since 2015.
Invader Rubikcubist shows more than 100 works over a period of almost 20 years, divided into different themes and spread across the museum's four floors. At first sight, the works are quasi-abstract; they reveal themselves to the viewer only when the viewer distances himself, blinks his eyes or, as if by chance, looks at them through the screen of a digital camera.
---
INVADER RUBIKCUBIST
​until 08.01.2023
​MIMA
​39-41, Quai du Hainaut
​1080 Brussels
​http://www.mimamuseum.eu
---
Press Contact
Micha Pycke
​Club Paradis
​+32 (0)486 680 070
​[email protected]
---
Selection of images (please contact us for h-res images)