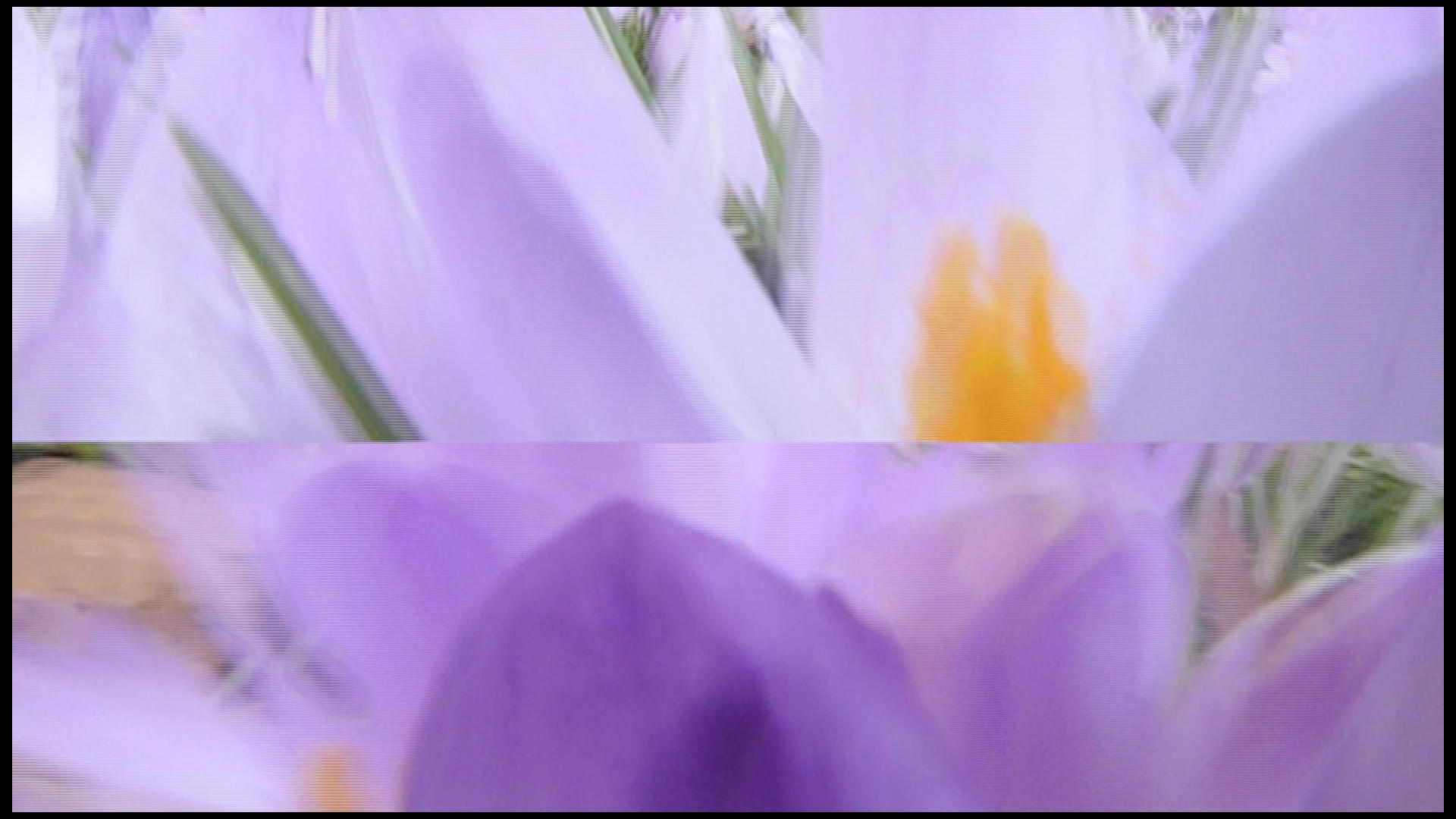 Since the outset of her artistic activity (1985), Tamara Laï (born in Italy, lives and works in Liège) has produced a body of work in which the variety of multimedia supports has extended in pace with her development and discoveries, from video to website via cam & chat performance, video conference, poetry collection and CD-ROM. Although she first explored painting and photography at the Academy of Fine Arts in Liège, benefitting from the teaching of Jacques-Louis Nyst a pioneer of video art in Belgium, she remains little known in the field of contemporary visual arts. However her sensitivity to the poetic potential of image and sound, through fiction and narration, guided Tamara Laï in her discovery of a favorable context for her artistic development in the digital arts. In this field, her ephemeral, participatory works, especially Net Art, have been included in the official selections of many international festivals around the world.
A cinema and literature enthusiast, Tamara Laï began her artistic career in the mid-1980s as a videographer, notably for Créahm (Creativity and mental handicap) where she was working at the time. In 1992, Laï won first prize from the Center Audiovisuel Simone de Beauvoir in Paris for her video Anatomica, which focused on the work of a young Spanish choreographer, but intuitively perceived the imminent emergence of digital arts. After following a training course on interactive multimedia communication in 1995, Tamara Laï then became one of the first Belgian artists to use CD-ROM and web networks to develop multimedia, interactive works characterised by their hypertext poetics. Web Art, Net Art, participatory and collaborative projects, as well as the creation of interactive CD-ROMs actively occupied her until in 2012, when she produced the videos Wandering and Sound Feelings. Conceived as experimental road movies, these videos along with the ones that followed them consisted of images recorded during her travels, which she then reworked at home using relatively simple special effects, before sharing them internationally on the Web with the virtual communities she had belonged to for a long time.
Having thus ended her production of sites, cam & chat performances and video conferences, Tamara Laï has pursued her artistic journey «on the road» for ten years now, tirelessly filming the world around her to build up a reserve of images from which she is able to draw her "video- poems".
Through a selection of six videos produced between 2012 and 2021, the MACS has chosen to present the eminently poetic work of this multimedia artist and early Web activist, which will be seen here for the first time outside festivals or digital arts networks. One of them, Silent Noise (2020), produced during the so-called "lock-down" gave its title to the exhibition at Grand-Hornu. The title, which immediately underlines the importance of the soundscape at the heart of the artist's multimedia work, is taken from a poetic passage where the flow of her thoughts penetrates that of her cinematic images in an elegiac atmosphere. On the screen, an environment of cables and concrete is capsizing and breaking up, while a text emerges— like an e-mail—from the shipwreck: "Too much silent noise today in my virtual life, cannot listen to the words of truth." During the lockdown, the oxymoronic formula of silent noise echoes our profound solitude, whilst the health crisis reduced social relations to distant exchanges. Consisting of images filmed in China, Scotland and Italy before the Covid-19 pandemic and others filmed during the lockdown in Liège, the work evokes loss, isolation, the infringement of freedom, the loss of joy, but also the need to breathe, to be in contact with nature and to seek out our lost insouciance. With Silent Noise, as in most of her video poems, Tamara Laï combines her images in order to weave an immense narration that can be interpreted in many ways.
Like Silent Noise, the videos Sound Feelings (2012) and Ascent (2013) are marked by nomadism and music. In the former, this poetic, sonorous wandering is guided by the filmed performance of the bewitching guitar- playing of Gérard Jouffroy (similar to American Primitivism). In the latter, the electro-cinematic music of Laurent Saiet preexists the visual material and the images flow through it like a throbbing, sensual choreography. ForWetWetWet (2015), extrapolated from a poem created for a collaborative Net Art project in 2001, we again find the principle of sound travel with images shot in Ostend, La Rochelle and Antwerp, as well as in China, layered with sounds of Tibetan chants and acoustic guitars (Glenn Jones). In Gaps (2014), Tamara Laï highlights the discordances, fractures, contrasts and voids found in modern life, while with @TENDRE (2021), she draws on fragments of a text written in 2005 (My Virtual Body) and a soundtrack by Bruce Gremo, a composer and performer from New York working in Beijing, to express her private thoughts in the context of the health crisis. A sort of meditation in motion, this latest film evokes the current era and the events of the past year-and-a-half, with its forced virtuality and permanent threat, but also bursts of vitality and resistance, such as the Still Standingmovement. In conclusion, images of nature reappear once again, directing our gaze to what is essential, this connection to the world around us. Yet this essential quality is but a "dream", the artist tells us, since we can only imagine our future life. "We are here waiting... sad and tender, at the same time..."
---
Tamara Laï
​Silent Noise
​26.09.21 - 30.01.22
​MACS
​Site du Grand-Hornu
​Rue Sainte-Louise, 82
​B-7301 Hornu
---
Exhibition Catalogue
Tamara Laï. Silent Noise
Editor: MACS | Musée des Arts Contemporains au Grand-Hornu 
Authors: Denis Gielen, Philippe Franck et Joanna Leroy 
Languages: Français
Pages: 96 pages
Illustrations / Documents: 50 illustrations couleur 
Format: 21,5 x 12 cm
ISBN: 9782930368801
Price: €10
---
Press release
DP - EN - Tamara Laï. Silent Noise.pdf
PDF - 2.8 Mb
Download
---
Images