Extra Extra Night takes a Rotterdam street as the backdrop of an evening full of sexy stories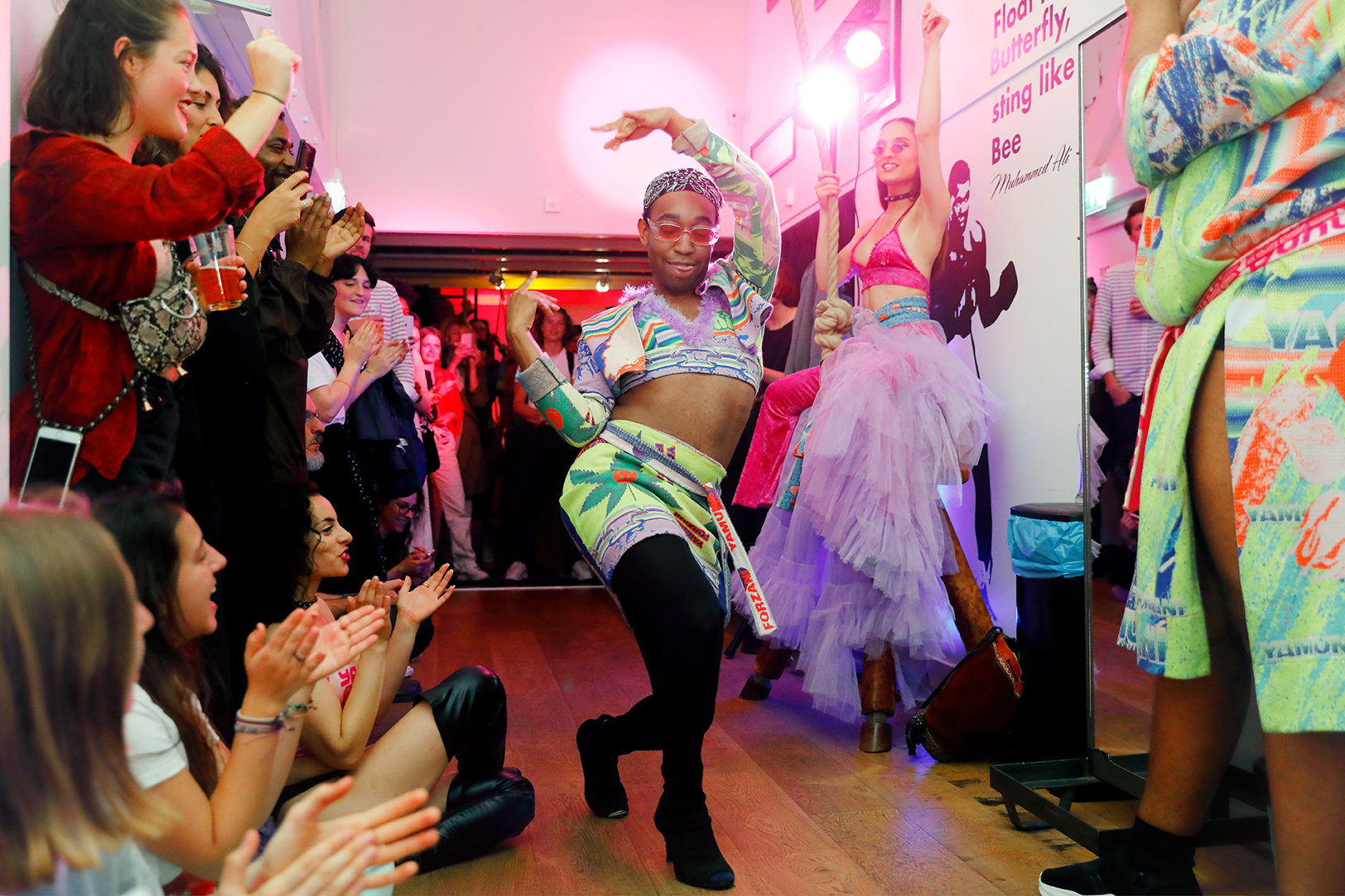 THE EXTRA EXTRA NIGHT 5 IS POSTPONED DUE TO THE CORONAVIRUS OUTBREAK. NEW DATE TO BE ANNOUNCED SOON.
---
Extra Extra brings people in the city together through culture and eroticism. Next to a biennial print magazine and an online platform, it also presents live events in different cities. Extra Extra is staging the 5th edition of Extra Extra Night in Rotterdam: a nocturnal artistic adventure celebrating the social and the sensual city life. 
For the upcoming edition, Extra Extra Night settles down at the William Boothlaan in Rotterdam, using it as the backdrop for an evening programme of sexy stories and seductive encounters. At various locations in this street, such as the former RO Theater and the graphic design agency 75B, Extra Extra presents performances, readings, conversations, film screenings, and live music, exploring themes related to eroticism and sensuality in an urban context. Storytelling is key in this event. Some of the urban stories have been published in the magazine, while others are site-specific commissions for the Extra Extra Night.
In an accessible, laid-back atmosphere, the conversation around sensuality in the city is being opened up to a broader audience. A high-quality programme in which various forms of art and popular culture intertwine, the Extra Extra Night is all about wonder, friction and being moved. Amongst the names confirmed are performance artists Christian Nyampeta and Mercedes Azpilicueta, the Otra Tango Orchestra, and authors Elfie Tromp and Abdelkader Benali.
Extra Extra has an open, sophisticated look on the city. It works closely with cultural actors who dare to share the sensual fantasies that shape their works and personal lives. In their quest of an international language of the city, Extra Extra Night promotes cultural and social dialogue between artists, producers and the public. 
Tickets via extraextramagazine.com
​​
​Extra Extra Night #5
​DATE TO BE ANNOUNCED
​8pm – 12am
​Location: William Boothlaan, Rotterdam 
---
More about Extra Extra ​ 
Extra Extra is a multidisciplinary platform, bringing people in the city together through culture and eroticism. Stories of the urban, in all their myriad forms, are published in a biennial print magazine and brought to life during events. Extra Extra presents popular and contemporary urban culture alongside the more classical art forms, bringing together different audiences and voices.
​More info on the website
---