Art Projects Ibiza presents a solo show by Tracey Emin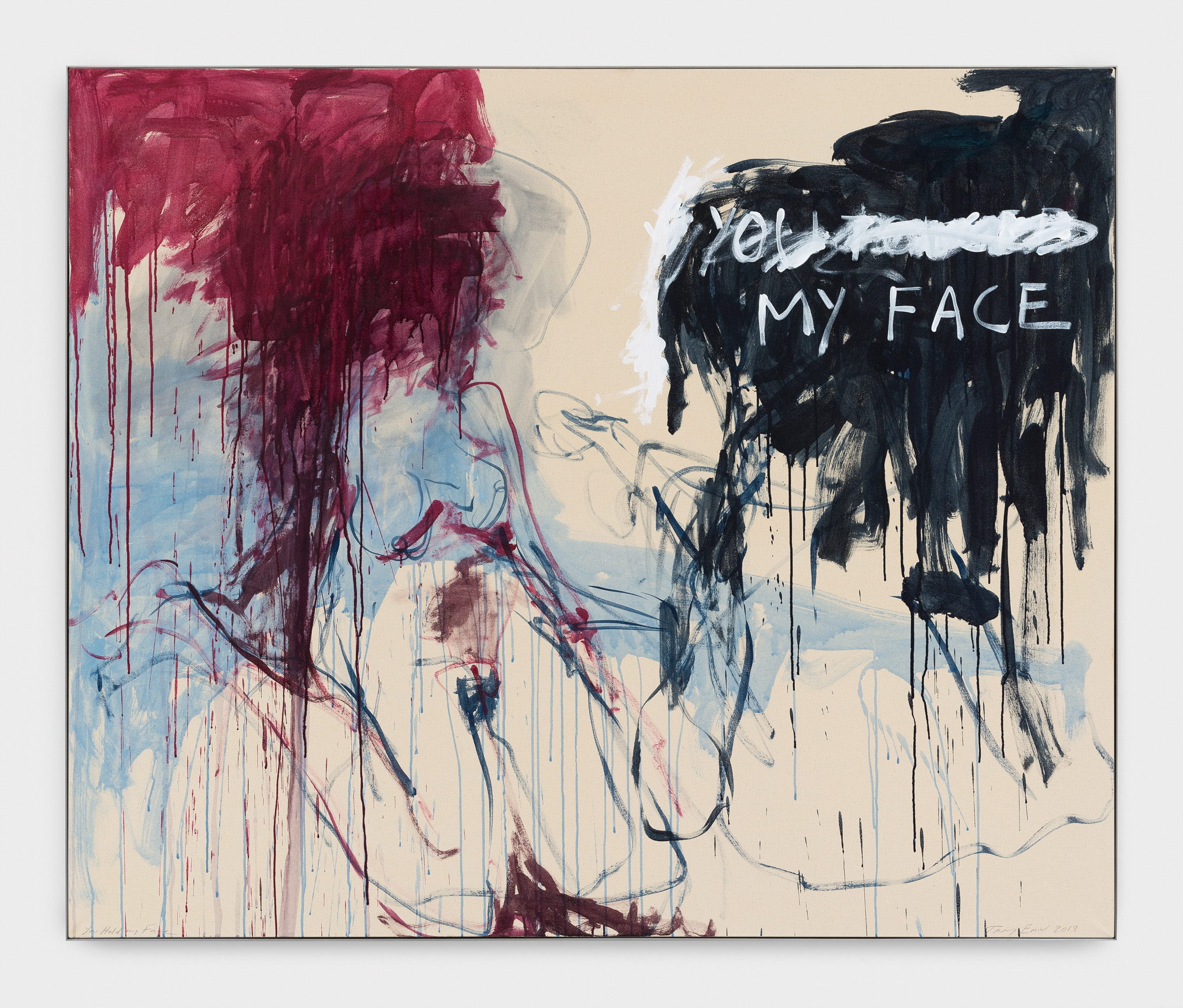 From June 17th to October 1st, British artist Tracey Emin will have a solo exhibition at Art Projects Ibiza. The exhibition, entitled An insane desire for you, features new paintings, works on paper and neons. Together, they present explicit yet subtle and mysterious nuances regarding the female body, power, and desire. Emin's works make as powerful a statement in contemporary society today as they did back when she started addressing and unveiling these topics.
Tracey Emin
​Since the early '90s, Tracey Emin has produced a body of work that encompasses all forms of artistic expression, including painting, print-making, drawing, film, photography, installations, appliqué, sculpture and neon text. Although Emin first rose to prominence as part of the so-called generation of Young British Artists (YBA), the highly autobiographical nature of her work set it apart from the general artistic trends of the 1980s and 1990s. Emin is well known for her frank, confessional style and for transforming her inner emotional and psychological world – personal experiences, memories and feelings – into art that is both intimate yet profoundly universal. Her candid but unsentimental disclosure of personal trauma and crises, as well as aspects of her love life, have often led to controversy. 
Tracey Emin (b. 1963, London) lives and works in between London, New York and the South of France. She has exhibited extensively internationally including solo and group exhibitions in Holland, Germany, Japan, Australia and America. In 2007 Emin represented Britain at the 52nd Venice Biennale. That same year, Emin was made a Royal Academician and was awarded an Honorary Doctorate from the Royal College of Art, a Doctor of Letters from the University of Kent and a Doctor of Philosophy from London Metropolitan University. In 2011 she became the Royal Academy's Professor of Drawing and in 2012, Queen Elizabeth II appointed her Commander of the Most Excellent Order of the British Empire for her contributions to the visual arts.
Art Projects Ibiza
​Art Projects Ibiza is a project space located in Ibiza, Spain working in tandem with private art collection, Lune Rouge. The spaces have a year-round program facilitating two exhibitions annually. Winter shows are dedicated to a curated selection of works the Lune Rouge collection and in summer, both spaces collaboratively invite a collection artist to make a specific project for the island, in cooperation with the artist's gallery. 
The philanthropic mission of Art Projects Ibiza and Lune Rouge is to contribute culturally to the island through a pioneering program of exhibitions with both established and emerging artists. The intersecting organizations are interested in developing a rigorous educational schedule of events for Ibiza's residents while simultaneously becoming a cornerstone for international art in Spain. Different activities related to the exhibitions are initiated throughout the year, remaining open to the public with the exception of noted holidays.
Tracey Emin
​An insane desire for you
​17 June - 1 October 2019
​Art Projects Ibiza
​Alcalde Bartomeu Rosselló Sala, 9B – 7
​07800, Ibiza, Spain
​