Tim Van Laere Gallery presents the group exhibition 'Live Forever'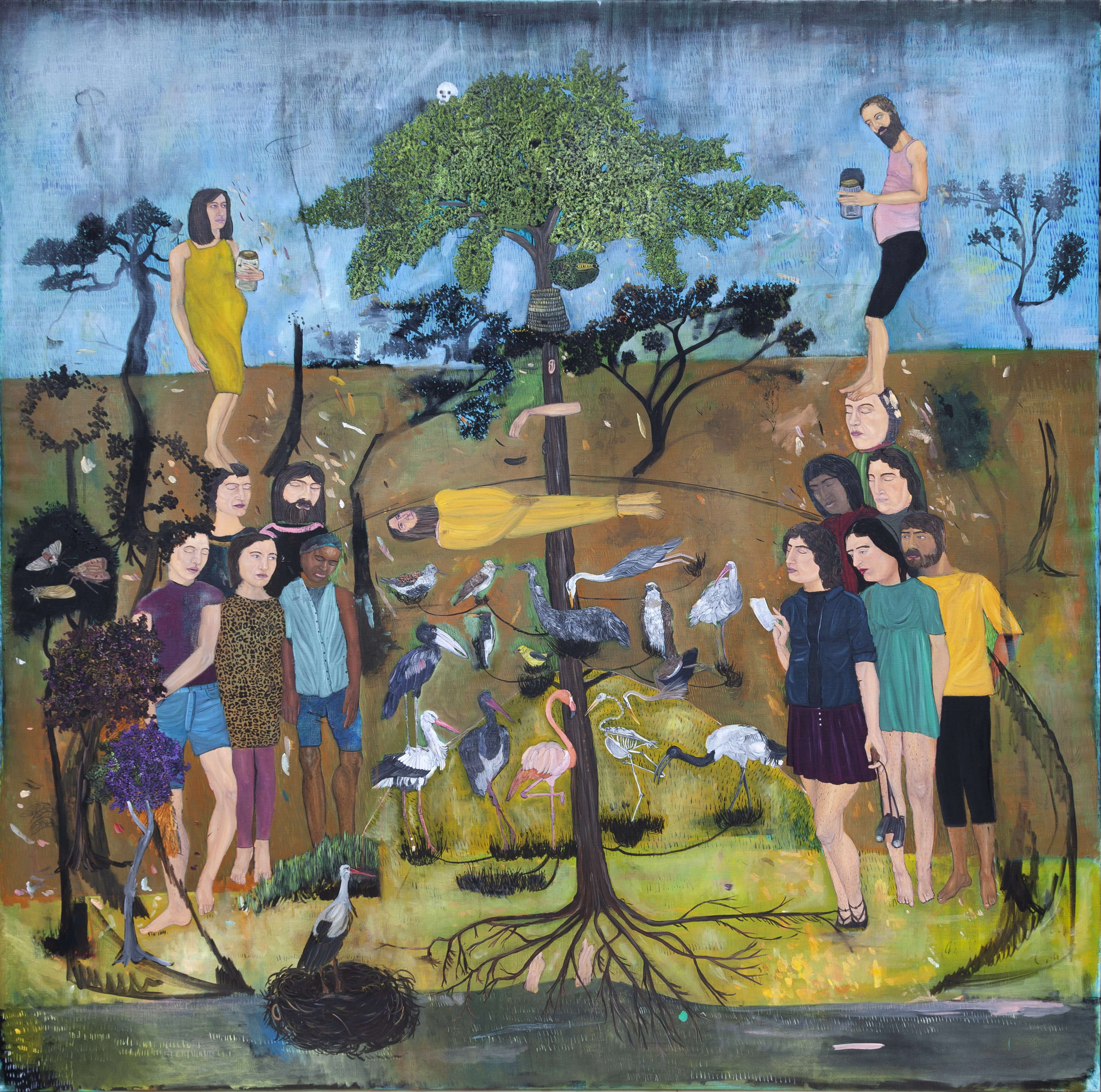 Tim Van Laere Gallery presents Live Forever, a group show with work by Bram Demunter, Gelatin, Adrian Ghenie, Kati Heck, Friedrich Kunath, Edward Lipski, Jonathan Meese, Tal R, Daniel Richter, Peter Rogiers, Ben Sledsens, Ed Templeton, Henk Visch and Anke Weyer. 
The exhibition brings together new work by a number of appealing artists of the gallery - such as Adrian Ghenie, Kati Heck, Jonathan Meese and Ed Templeton - along with work by artists who are exhibiting for the first time in the gallery, such as Bram Demunter and Daniel Richter.
Although a broad spectrum of media are represented in this exhibition - sculptures, paintings and photography - this group exhibition also bears witness to a shared vision of the participating artists. They all make expressive, free art that, although made very much in the here and now, also feels very timeless through their references to art history.
An important new name for the gallery is Bram Demunter (° 1993 Kortrijk; lives and works in Knokke-Heist), who shows two new works for this exhibition. The paintings and drawings of this young artist are always an interactive process between things he reads, hears, sees and thinks. He developed a very own iconography that closely resembles a premodern visual language and human image. He combines this with elements from modern abstract expressionist painting. In his work, he refers to the tradition of art history, and more specifically to Gerard David, James Ensor, Henry Darger and Rogier Van der Weyden. His works always revolve around the behavior of people and their interaction with each other and their environment, such as nature, animals and institutions.
Live Forever
​24 October - 30 November 2019
​Tim Van Laere Gallery
​​
​With:
Bram Demunter
Gelatin
Adrian Ghenie
Kati Heck
Friedrich Kunath
Edward Lipski
Jonathan Meese
Tal R
Daniel Richter
Peter Rogiers
Ben Sledsens
Ed Templeton
Henk Visch
Anke Weyer

​
​