Third edition of Ballroom Project brings together 20 galleries from Belgium & the Netherlands in BORGERHUB
13.05 – 16.05.2021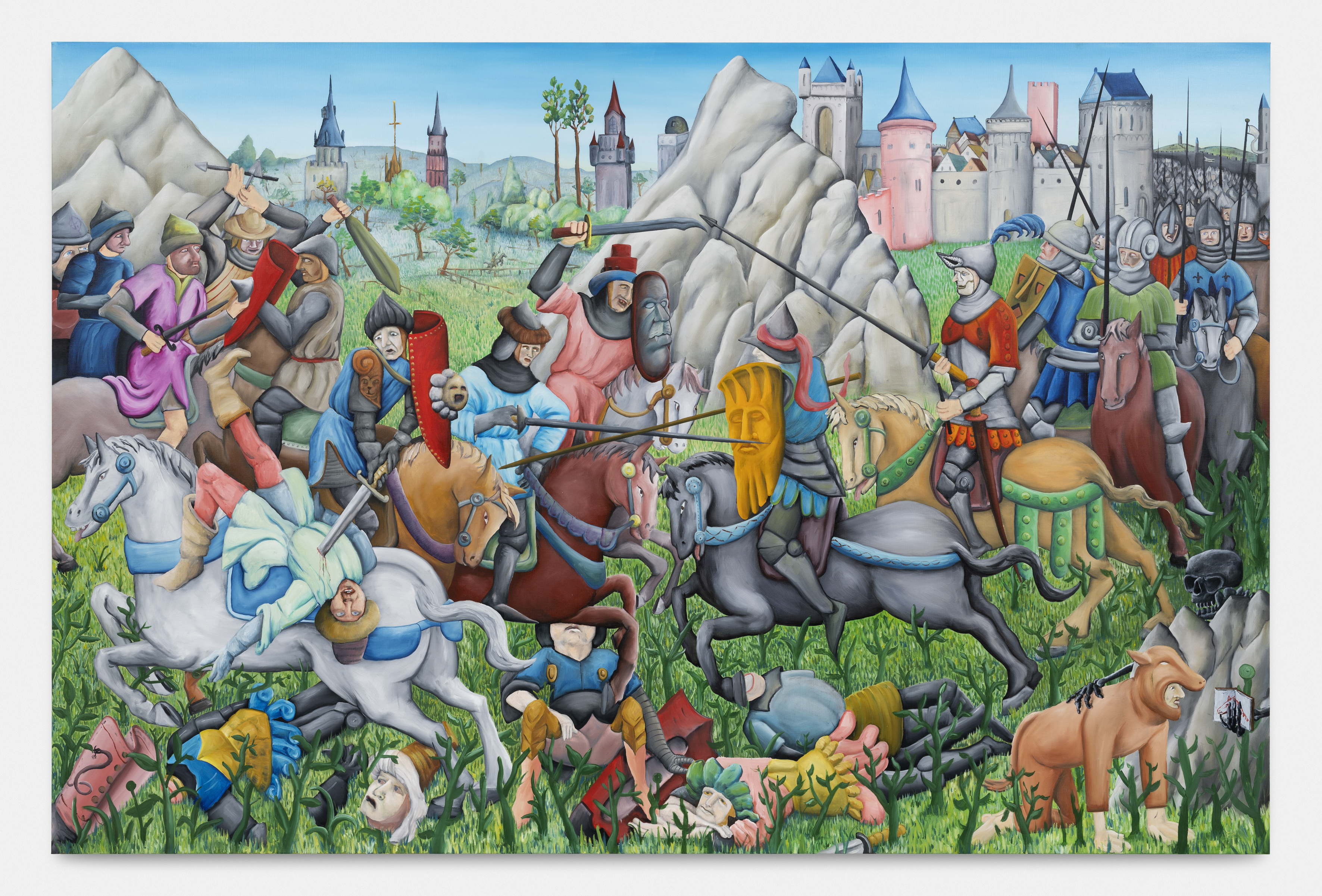 These are very uncertain times for fairs and events, but if all goes as planned, the third edition of Ballroom Project will take place during the Antwerp Art Weekend (from 13 to 16 May) in Borgerhub, the former peace courthouse in Borgerhout, within walking distance of Antwerp Central Station.
Ballroom Project invites 20 contemporary art galleries from Belgium and the Netherlands to showcase 3 works of their artist(s). These works will be included in a centrally curated event that is on the borderline between an art fair and a group exhibition.
After a successful first edition in 2019 and well-received online edition the following year, the third edition of the Ballroom Project will again take place in its physical form in 2021, during the Antwerp Art Weekend from 13-16 May 2021.
Within the framework of the citywide event Antwerp Art Weekend, Ballroom Project provides an opportunity for non-Antwerp galleries from Belgium and the Netherlands to be present through a creative, dynamic and artistic platform. 20 contemporary art galleries are invited by the organisers to select up to 3 artists. Works by these artists are then included in a centrally curated event that sits on the border between art fair and group exhibition.
The exhibition space itself has an intimate but open character that above all exudes a distinctive 'out-of-the-box' impression.Indeed, Ballroom Project wants to avoid the typical 'art fair' feeling. The concept therefore does not work with separate stands, but with a curator who, based on the submissions received from the participating galleries, works out an exhibition concept tailored to the specific dynamics of the exhibition space.
All works shown during the group exhibition are for sale and will be collected in an online catalogue on the Gallery Viewer website. Ballroom Project also collaborates with Kunst aan Zet and Hefboom to offer low-cost art loans, and to organise targeted tours and talks during the event.
​
Ballroom Project is an initiative of Ida Wollens (DMW Gallery) and Bart Vanderbiesen (Base-Alpha Gallery), and is curated by Yirka De Brucker.
---
Participating artists & their galleries:
Joris Van de Moortel (Nathalie Obadia, Brussels, BE) 
Koen van den Broek (Galerie Ron Mandos, Amsterdam, NL) 
Bernardus Baldus, Kasper Dejong, Ruben Raven (Josilda da Conceição, Amsterdam, NL) 
Adelheid De Witte, Joost Pauwaert (Barbé Urbain, Ghent, BE) 
Jan Van Imschoot (Templon, Brussels, BE)
Indrikis Gelzis, Ria Bosman, Olga Fedorova (Tatjana Pieters, Ghent, BE) 
Nadia Naveau, Yorgos Maraziotis, Katleen Vinck (Base Alpha, Antwerp, BE) 
Tom Poelmans (rodolphe janssen, Brussels, BE) 
Anastasia Bay, Warre Mulder, Hadassah Emmerich (Whitehouse, Lovenjoel, BE) 
Marius Ritiu, Joris Vanpoucke, Emilie Terlinden (DMW, Antwerp, BE) 
Johan De Wit (Kristof De Clercq, Ghent, BE) 
Gauthier Hubert, Stijn Cole, José Pedro Croft (Irène Laub, Brussels, BE) 
Emmanuel Van der Auwera (Harlan Levey, Brussels, BE) 
Carolein Smit, Ronny Delrue (Fontana, Amsterdam, NL) 
Denie Put, Tom Volkaert, Catharina Dhaen (Numbered By, Antwerp, BE)
Anne Geene, Antoinette Nausikaä (Caroline O'Breen, Amsterdam, NL) 
Johan Tahon, Janine van Oene (Gerhard Hofland, Amsterdam, NL) 
Mark Dion, Gerhard Herman (Waldburger Wouters, Brussels, BE) 
David Noro (Althuis Hofland, Amsterdam, NL)
Willem Boel, Les Monseigneurs (Bruthaus gallery, Waregem, BE)
---
Ballroom Project
​13 - 16 May 2021
​Borgerhub
​Turnhoutstebaan 92
​2140 Borgerhout
​​
​12 May, 11 am - 3 pm: press conference and press preview
---
Ballroom-Project 2021 in a nutshell
Third edition of this innovative exhibition concept
From 13 to 16 May 2021 (during Antwerp Art Weekend)
A large city house in the centre of Borgerhout
The combination of an art fair, an exhibition and a digital platform 
20 galleries, of which 14 Belgian and 6 Dutch
40 artists
1 curator
3 physical works per gallery
10 additional works on the digital platform Gallery Viewer
---