The unique gift box from atelier lachaert dhanis offers a precious freshwater pearl ánd a luxury overnight stay
Atelier lachaert dhanis launches a unique gift box: a heavenly overnight stay for two with festive breakfast, beautifully designed in a luxurious wooden box with precious twin- freshwater pearl as a valuable memory.
​Thé ideal gift under the Christmas tree.
---

​In the guest quarter of their studio, working and living place in Tielrode - a former shipyard of more than 3000 m2 that has recently been completely renovated -, the artist couple Sofie Lachaert and Luc D'hanis are offering exceptional accommodation formulas. Surrounded by a melange of contemporary art and design in a dialogue of the mundane and the sublime, guests enjoy a special two-day retreat.
The exclusive sleeping accommodation is set up as a huge Wunderkammer with a keen eye for even the smallest detail. Whether you want an escape from your daily routine, or you want to express your appreciation for someone special - a friend, relative, colleague or partner - the one and only suite is a dream location for a memorable stay.
The bedroom has a comfortable, grand bed with separate orthopaedic mattresses, a choice of pillows and is dressed with fine Belgian linen. Relish in a rain shower or have a Zen moment in the handcrafted wooden tub in the spacious bathroom.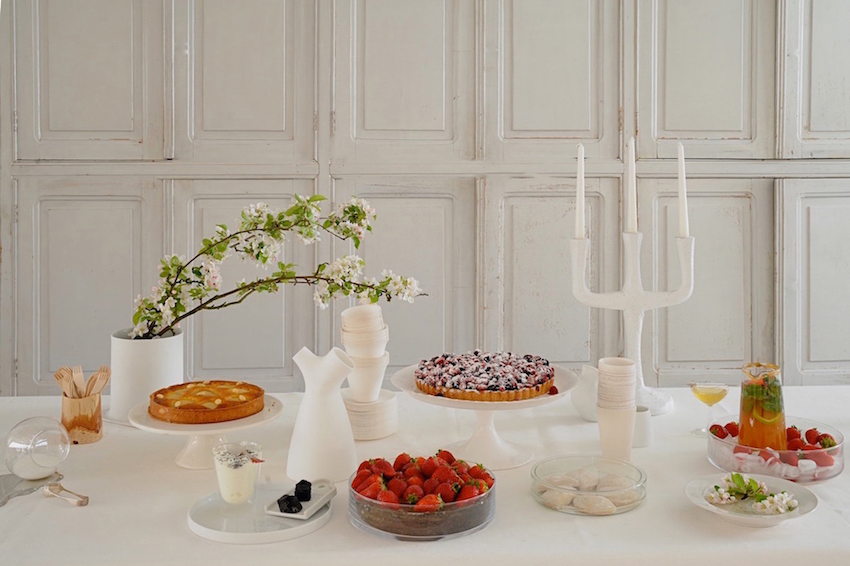 On the occasion of the holiday season, the artist duo is now launching a special gift voucher, in which there is not only a voucher for an overnight stay with two persons in the suite with a festive breakfast, but also a twin freshwater pearl as a unique souvenir.
Tielrode is a charming village nestled in a magnificent river country landscape on the outskirts of an extensive nature reserve, a green oasis where you can hike or cycle to your heart's content. And yet this hidden gem in the heart of Flanders is ideally located within the 'golden triangle' Brussels-Antwerp-Ghent.
The multifunctional venue of atelier lachaert dhanis gathers several crossover activities under one 'gigantic' roof of the former shipyard of Tielrode. The historical site with its intrinsic character had a respectful makeover; the traces of the industrial past and the present are embraced in a poetic dialogue. It houses the creative biotope of artist duo Sofie Lachaert & Luc Dhanis as well as an international platform for artists who interrogate and traverse the boundaries between fine art, craft and design.
​​
​An ideal opportunity for those who have something to celebrate, or want to experience a special two-day retreat where time stands still and the art, environment and sensory experiences are central.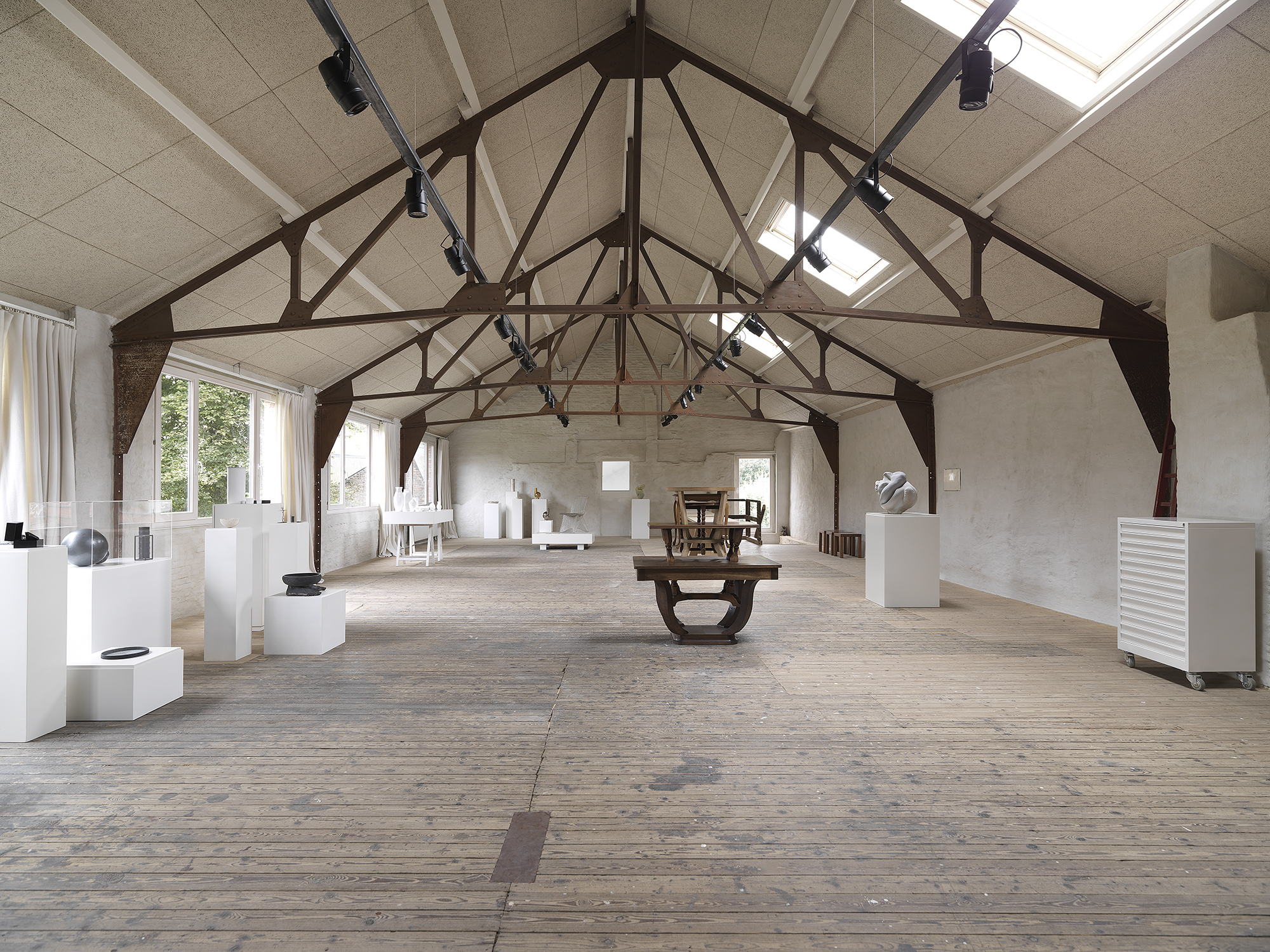 ---

​Practical information:
​Price: € 250
​Gift box valid until 31 December 2019
​More info here
​Reservation via [email protected]
---
About atelier lachaert dhanis
Atelier lachaert dhanis has been designing and creating furniture, objects and contextual installations that depart from everyday objects for more than twenty years. The duo balances on the border between art crafts, applied and autonomous contemporary art. Their work is the result of the symbiosis between the visual artist (Luc Dhanis) and the goldsmith (Sofie Lachaert) and constantly questions the boundary between these art forms. The work of lachaert dhanis is represented by gallery Fumi in London.