The Museum St John's Hospital in Bruges reopens as new museum focusing on care and hospitality
Save the date: 15 December 2023 – 11 am: press preview new St John's Hospital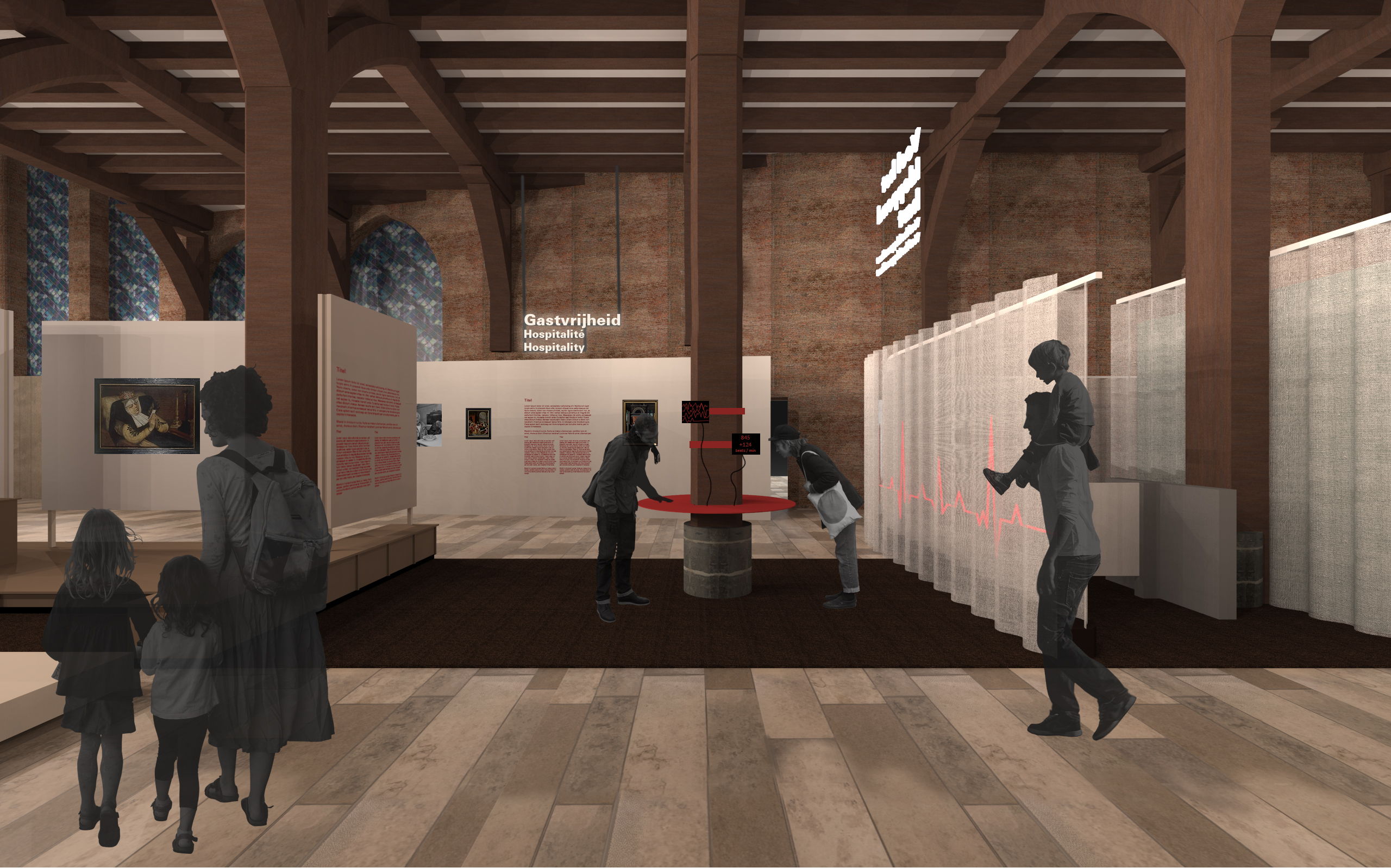 The St John's Hospital in Bruges, one of the oldest and best-preserved hospital buildings in Europe, reopens on 16 December as a completely new, contemporary museum. The new museum is conceived as a place that speaks to the heart, where hospitality - in all senses of the word - and care - through all ages - ​ are central.
The magnificent St John's Hospital has stood proudly at the heart of Bruges' city centre for almost nine centuries. From 1150 onwards, the hospital accommodated the sick and needy. All who needed care or a place to sleep were welcome within its walls. The artworks, preserved there until today, were created specifically for the hospital to offer hope and comfort to the sick and dying or strength and inspiration to the nuns who offered their assistance.
The St John's Hospital owns a unique ensemble of paintings by Hans Memling, commissioned by the sisters of the hospital. Today, the ensemble comprises the second largest collection of Memlings in the world. In addition, there is a diverse collection of paintings and sculptures of patron saints of medicine and everyday utensils such as cabinets, medical instruments, and apothecary jars.
In the new museum, visitors will discover what it was like to suffer from illness throughout the centuries. There is also room to reflect on how people deal with death and mourning in the past and present. In doing so, the Museum Saint John's Hospital becomes the beating heart of the city, a warm place where everyone is welcome, just like in the past. Visitors will be able to literally connect their own heartbeat to the former hospital.
The museum's new display connects the history of the hospital and its collection with universal themes such as hospitality, empathy, life and death, body and soul, suffering, meaning and care. Contemporary artworks reinforce and update this story. They bridge the gap between history and today's experience.
From 16 December onwards, visitors will be able to discover not only the museum's well-known masterpieces, but also some surprising contemporary works, such as the newly acquired sculpture 'Reclining Arcangelo' (2023) by Berlinde De Bruyckere and 'The Bridge' by Australian artist Patricia Piccinini, specially commissioned by the museum. Together, they tell historical and universal stories centering on care, empathy and hospitality.
---
Museum St John's Hospital
​Mariastraat 38, ​
​8000 Bruges
​www.museabrugge.be
Save the date
​Press preview: 15.12.2023, 11 am
​Please confirm your attendance by mail to: ​ [email protected]
---
---
Press contact
Micha Pycke
​Club Paradis
​+32 (0)486 680 070
​[email protected]