The MACS organises a retrospective exhibition of the Belgian artist Johan Muyle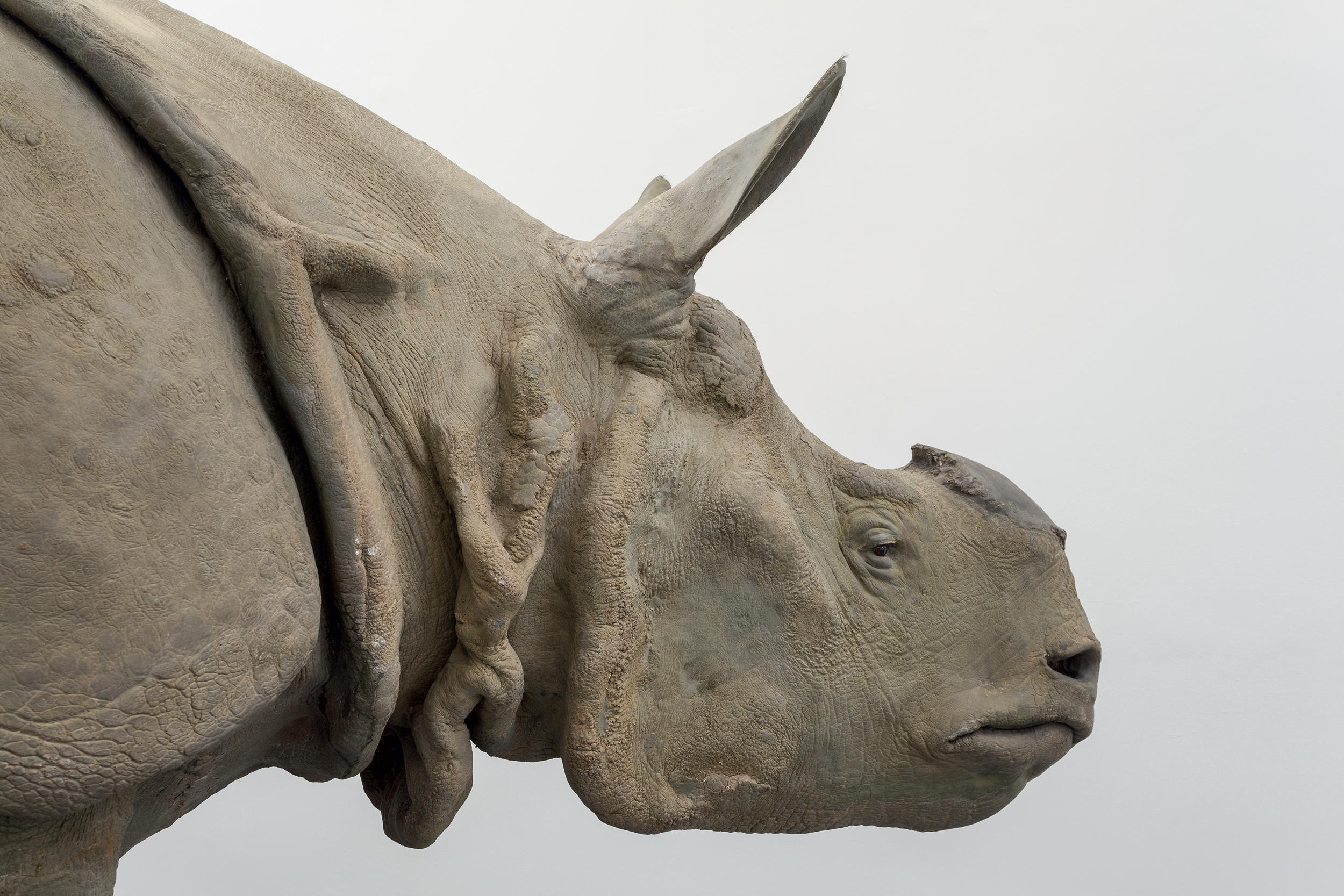 The MACS is organising a retrospective exhibition by Johan Muyle, one of the major Belgian artists of his generation.
From his modest assemblages made with the help of artisans from the streets of Kinshasa to his customised motorbikes, as well as his monumental paintings produced by poster artists in Mumbai, Johan Muyle's oeuvre is nurtured by his numerous encounters and collaborations throughout the world. The know-how, beliefs, rituals, imageries and popular stories which he discovers feed his interest in otherness and his faith in a humanism that is nevertheless ill-treated.
Through his motorised assemblages, coded aphorisms and performances, Johan Muyle creates enigmatic allegories which make us question the state of the world and its contradictions. Reacting to current events, he seizes on and twists minor news and historic events in order to denounce human vanity, the barbarity of governments and hypocrisy of religions and the media society, but also to demonstrate, as Jean-Luc Godard said, that "civilisation is in people", by celebrating for example the heroes of revolution and resistance, as represented in his view by 'the Mothers of the Plaza de Mayo' in Argentina and the 'Moustache Brothers' in Burma.
Presenting emblematic sculptures (L'Impossibilité de régner, 1991), reworked installations (Singin' in the Rain, 2008) or hitherto unseen works in Belgium (Rien ne s'y oppose, 2010) along with recent assemblages (De Spinario - Le Tireur d'épine, 2017), the exhibition No Room for Regrets was devised by the artist himself as an immersive, interactive journey through the principal periods of his work, in dialogue with the museum's architecture.
---
MACS
​Johan Muyle
​No Room for Regrets
​19 December ​ 2020 - 18 April 2021
​​
​Press conference: 18 December 2020, 11am
​(We are closely monitoring the measurements and will - if necessary - adjust the course and organisation of the press conference to ensure everyone's safety)
---
MACS
​
​The Wallonia-Brussels Federation Museum of Contemporary Arts (MACS) opened in 2002 at the former Grand-Hornu colliery (a UNESCO World Industrial Heritage site). The museum, and the Centre for Innovation and Design (CID), form an important cultural hub showcasing the contemporary arts across a broad range of disciplines.
In addition to its superb permanent collection of some 450 works, the museum presents an extensive, internationally acclaimed programme of events, ranging from solo exhibitions (Tony Oursler, Anish Kapoor, Christian Boltanski, etc.) to themed group shows ​ (Sisyphus, Daybreak; S.F. Art, science & fiction; Rebel Rebel, Art + Rock, etc.). 
MACS also offers an ambitious programme of artists' residencies, culminating in site-specific works that explore the theme of memory, an important, perennial strand in the museum's cultural programme. In 2017, American artist LaToya Ruby Frazier produced a major photographic history of Le Grand-Hornu's mine-workers. In 2019, Dutch artist Fiona Tan explored the archives of the utopian thinker Paul Otlet, at the Mundaneum. 
MACS is committed to pro-active cultural mediation, with a publishing programme of books and limited-edition lithographs. 
---
Press File Johan Muyle
PDF - 1.3 Mb
Download
---