The MACS is celebrating its 20th anniversary
Les Fabriques du cœur et leur usage — 23.10.22 > 19.03.23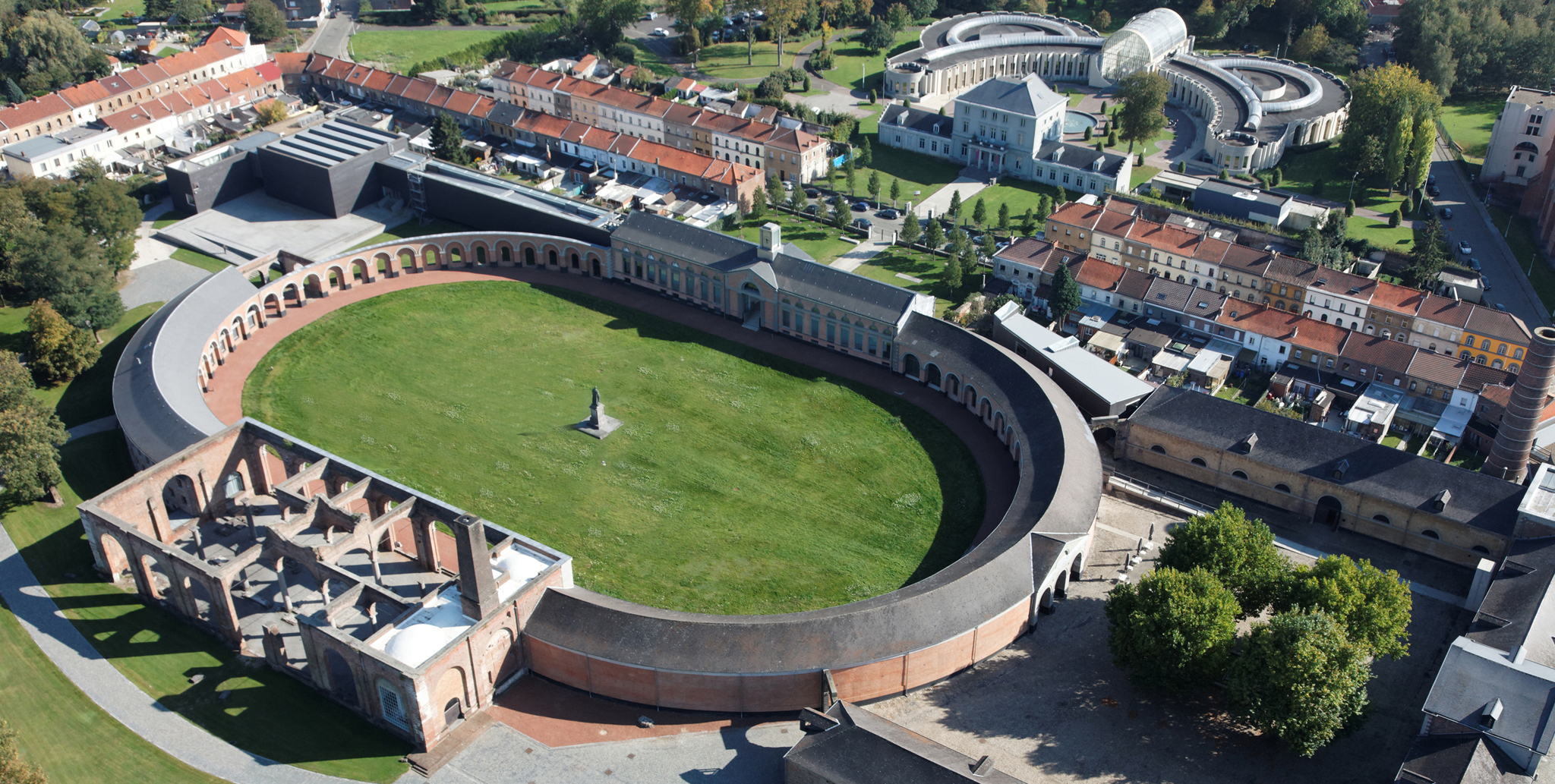 This autumn, the MACS — the Museum of Contemporary Arts of the Wallonia-Brussels Federation — will be celebrating its 20th anniversary by inaugurating its new season with an exhibition Les Fabriques du cœur et leur usage, curated by Laurent Busine, the museum's honorary director and founder. Throughout this event, the museum will also be proposing a special programme (concert, performance, conference, podcast, publication of multiples, visit of the reserves, etc.), which will be launched during the weekend of the opening, on 22nd and 23rd October.
Devised in the form of a fairy story, whose sometimes enigmatic signs can be freely interpreted by everyone, Les Fabriques du cœur et leur usage is a poetic evocation of the world imaginary as perceived by the men and women living here who, with their own perspectives and driven by their emotions, translate it into works of art. Taking a unique, museological approach, this exhibition makes connections between the MACS contemporary art collection (Laure Prouvost, Balthasar Burkhard, Luc Tuymans and Pierre Bismuth, among others), a range of exceptional works on loan for the occasion (notably by James Ensor, Giorgio Morandi, Giuseppe Penone and Louise Bourgeois), and a more longstanding heritage arising from the arts, sciences and daily life.
"The MACS is an artistic gem in Grand-Hornu, a bridge between an abandoned mining basin and the international art scene."
​— Fiona TAN, Dutch artist in residence at Grand-Hornu in 2019)
Established in the former Grand-Hornu colliery (an example of 19th century industrial archaeology now listed as UNESCO world heritage), the MACS is acknowledged as one of the most successful examples in northern Europe of the conversion of an abandoned industrial site into a cultural centre, alongside the prestigious LUMA Arles in France, the Sztuki Museum in Poland and the Fackenberg Collection in Germany, recently presented in the documentary series De l'Industrie à l'art (ARTE, 2022). Since it was opened in 2002, the museum has indeed offered a broad public the opportunity to discover major international exhibitions within an architectural showcase that combines the site's history with contemporary creation.
Located away from major urban centres, the Grand-Hornu site is noted for the "genius of the place" which for 20 years has inspired a number of internationally recognised artists, including Christian Boltanski, Anish Kapoor, Giuseppe Penone, Tony Oursler, Adel Abdessemed and Matt Mullican, to create specific projects here. As an engaged partner alongside the artists, the MACS supports the production of ambitious works, notably through its artists' residency policy, undertaken by the museum's team both in situ and extra-muros (with LaToya Ruby Frazier and Fiona Tan), and pays particular attention to the visual arts scene in the Wallonia-Brussels Federation through its monograph exhibitions (dedicated to Jacques Charlier, Angel Vergara, Marianne Berenhaut, Edith Dekyndt, Johan Muyle and Aline Bouvy). As a pioneer of educational activities and the inclusion of vulnerable audiences, the MACS is also acknowledged for its attachment to cultural mediation through its numerous actions (including guided visits, publications, courses and workshops) which it develops to promote access to contemporary art for a wide-ranging public.
Together with the Centre for Innovation and Design of the Province of Hainaut (CID), the MACS forms a cultural hub which, throughout its fruitful collaboration, has become a prized destination for art lovers and cultural tourism, not least as it can also offer them the pleasures of a park, a gastronomic restaurant and a specialist design and contemporary art shop.
---
Les Fabriques du cœur et leur usage ​
​23 October 2022 - 19 March 2023
​MACS
​Rue Sainte-Louise 82, ​
​7301 Grand-Hornu
---
SAVE THE DATES :
Press conference : 21 October 2022, 11am
opening : 22 October 2022
---