The creative co-working concept firma opens a permanent location in Brussels city centre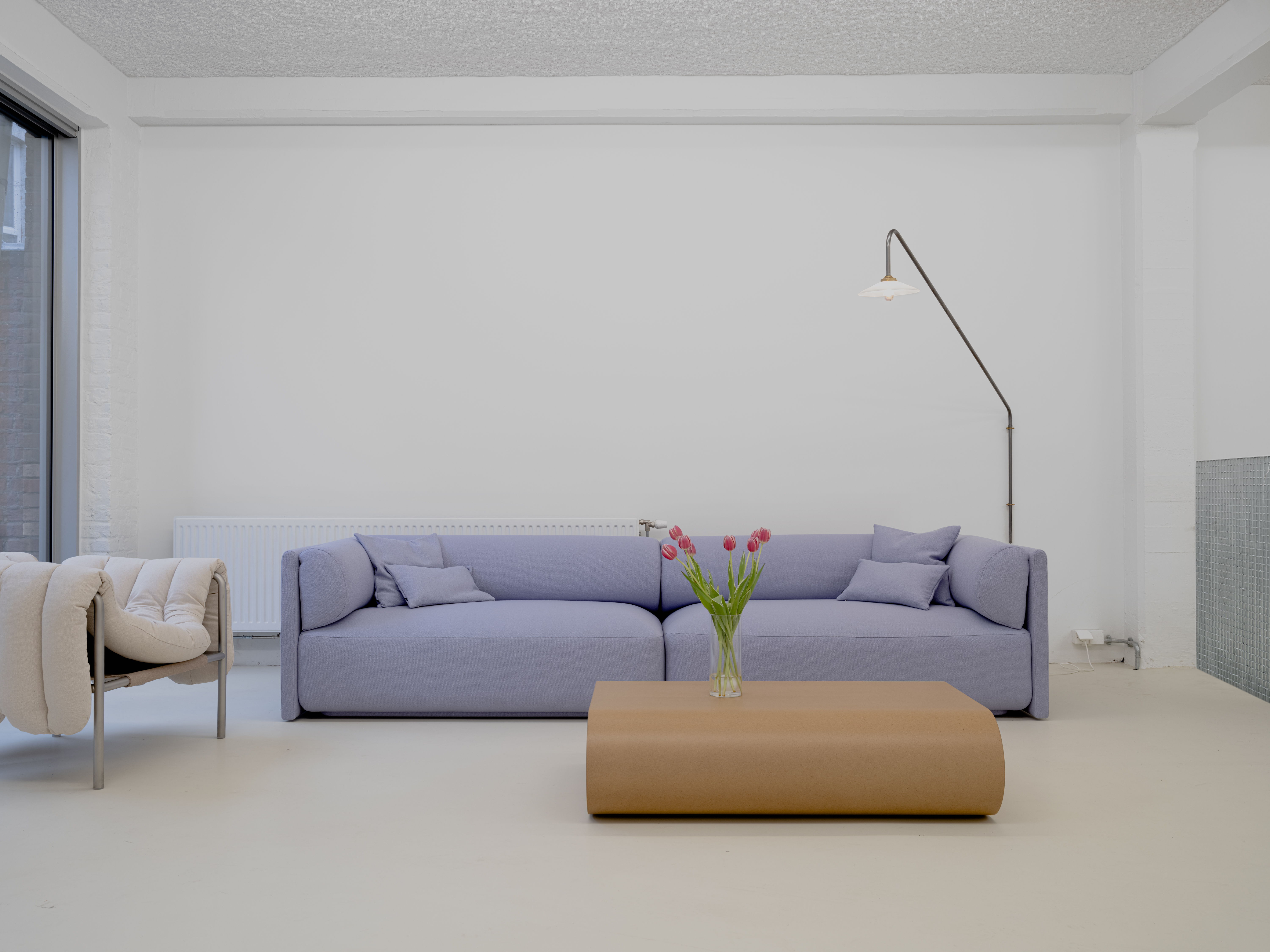 Eight years after founding the first 'firma' in an industrial area in Vilvoorde and following a successful pop-up location on Brussels' Boulevard Anspach, firma is now opening a permanent location in Brussels city centre.
The new firma is taking up residence in an 800 m2 industrial building in the heart of Brussels that is used to house the Plasticarium – the museum with the largest collection of plastic objects in the world. After a thorough renovation and conversion led by the architects KEPER, firma II will open its doors from May 2023. The firma club and bar will open as early as 9 March. The interior is bathed in natural light and – like the other branches – is a creative but thoughtful space, both minimalist and warm. 
With the arrival of this permanent branch in the centre of Brussels, firma is focusing even more on building a sustainable community of creative entrepreneurs looking for more than just a place to work. firma profiles itself specifically as a place for and by entrepreneurs who believe in the power of small-scale, flexible workplaces where synergies arise.
Besides flexible workplaces, meeting rooms and communal spaces, this new firma also offers an artist residency. The top floor of the building has been transformed into a sanctuary where members and guests can retreat day and night to focus exclusively on their business, or just to escape and relax in peace. The apartment will be available for short-term and long-term rentals as of Summer 2023.
---
The story of firma: when entrepreneurship and creativity meet
firma is the brainchild of designer, interior architect, curator and entrepreneur Anne Van Assche. With her company Baroness O., Van Assche works internationally as a curator and designer for various organisations and museums. The idea for firma originated in Sweden, where Van Assche spent several months studying Interior Design. There, she quickly learned how collaborations and synergies with other disciplines take you much further than working individually. With that knowledge and the belief that the future lies in small-scale, flexible workspaces that are intimate and local, she founded firma in 2015.
She converted her grandfather's old industrial office into firma I – a versatile workspace where creatives can work and connect with each other. A year later, in 2016, Van Assche founded cantine, a catering company providing vegetarian meals with local and seasonal products to both the firm's premises and to external events. ​
​​
​firma II Brussels was established in 2019. A spacious floor in the former Actiris building was transformed into a number of inspirational bright, white spaces. firma was able to occupy the site for 3 years, pending the permanent redevelopment of the building on Beursplein. With its wide windows and views of the Beursgebouw, firma II exuded the capital's historical and industrial character. ​
​​
​And now, in 2023, the permanent office in the heart of Brussels is ready to open to the public.
"Entrepreneurship and creativity run like a thread through my life. As a 25-year-old, I started creating this universe, hoping it would lead to crossovers and professional commitments. Now, eight years later, it feels good to have a permanent place in Brussels and to be able to augment the community that has already built up."
​— Anne Van Assche
---
A community of creative entrepreneurs
firma is much more than an office or a co-working space. It offers a creative, professional environment where independent makers, designers and innovative entrepreneurs can come together, feel inspired and form communities.
firma distinguishes itself not only through its flexible approach with well-thought-out and versatile spaces, but also through its unique catering concept, cantine, which prepares seasonal, local and vegetarian meals for everyday consumption at firma, but also at events both inside and outside the company walls. ​
​​
​cantine offers a solution to the new challenges that Brussels is facing as a result of the popularity of remote working, by providing a cosy setting, good coffee and a healthy meal, combined with the privacy, service and professionalism of an office. On a regular basis, firma will focus on shaping and strengthening the community by organising lectures, networking brunches or dinners, art & design expos, product launches, and afterwork events...
"I think it is important to create a place where entrepreneurship and creativity are connected. A place where you learn from and inspire each other"
​— Anne Van Assche
firma resolutely goes for local and small-scale entrepreneurship and supports like-minded people. The coffee comes from Brussels-based Mok and the kombucha is from Brussels-based Rish. The bar was made by the Vilvoorde-based Atelier Hanssens. The stools at the bar are by Brussels-based designers Vormen and the kitchenettes by sistem cowork. Even the drinking fountains are the result of a collaboration with the Belgian company Aqualex.
---
Practical information
firma II
​locquenghienstraat 35
​1000 brussels
​www.workatfirma.be
firma club (floor 0 & 1) with bar
​open from March 9th, Mo-Fr, 9.am-5pm
firma offices (floor 2, 3 & 4) ​
​contracts as of April 1st.
firma residency (floor 4 & 5) ​
​opening Summer 2023
---
Images © Jeroen Verrecht
---
Perscontact
Albane Paret
​+32 (0)476 57 37 82
​[email protected]