The creative city festival WONDER is putting the chair centre stage in Kortrijk for a month
From IKEA to unknown talent, and from Enzo Mari to the new designer of the year... For WONDER, Biennale Interieur, Designregio Kortrijk, Howest and Het Wilde Westen are all joining forces.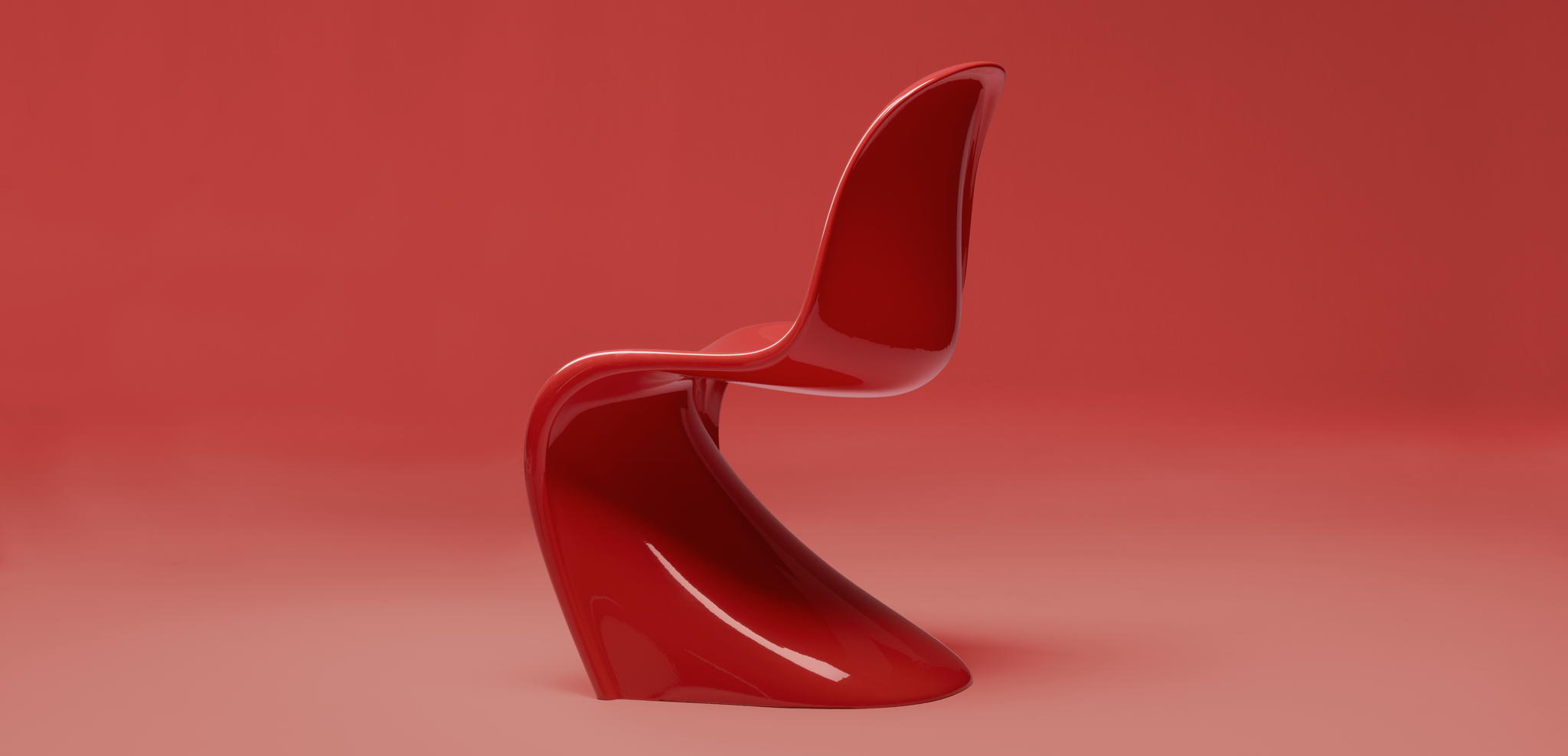 After a first successful edition in 2020, the city of Kortrijk presents the second edition of the creative city festival WONDER from 15 October to 14 November 2021. This edition will take place in the factory halls on the former Van Marcke site, also known as the old De Coene site. One of the most important urban renewal projects of the next ten years and the base for a brand new 15-hectare district, this is the first time that this special location will be home to this sort of activity. 
For WONDER, a number of creative, cultural and socio-economic organisations and educational institutions in Kortrijk (such as Biennale Interieur, Designregio Kortrijk, City of Kortrijk, Howest, Het Wilde Westen, Leiedal, Hangar K, Library Kortrijk, and LETTERZETTER Kortrijk) will join forces for a unique event that is focused on and around the chair. Through exhibitions, art installations, workshops, lectures, innovative projects, and surprising presentations, young design talent and established names will all be working with the theme 'PLEASE, HAVE A SEAT'.
Here, the chair symbolises sitting together, coming together, enjoying together, and being together. With this theme, WONDER not only makes room for seating elements in all their forms and functions, but also wants to show the importance and impact of social interaction, coming together, and social action. 
The result is a fascinating and diverse route along an enormous presentation of more than 200 chairs by Biennale Interieur; a homage to the famous Italian designer Enzo Mari by the students of Howest; a discovery of the new generation of young designers; swing constructions made of stainless metal; moving poems from Bezette Stad (Occupied City), the book of poetry by the writer Paul Van Ostaijen and the designer Oscar Jespers; sound art installations; and a genuine installation of boxing cars.
"The traditional Biennale Interieur will have to wait until next year, but at WONDER we will get a strong foretaste with the 'Please, have a Seat' exhibition. Our Kortrijk-based creative partners, such as Designregio Kortrijk, Wilde Westen, Leiedal and Howest will once again amaze the public with their creations. The second edition of the festival will move from the city centre to the old industrial site of Van Marcke. There, we are working on what will be one of the most important urban renewal projects of the next ten years: a completely new city district of 15 hectares."
​— Ruth Vandenberghe, Mayor of Kortrijk
---
Images here.
---
Practical
WONDER
​Kortrijk Creativity Festival
​15 October – 14 November 2021
​Van Marcke site
​Weggevoerdenlaan 5, 8500 Kortrijk
​Open from Thursday to Sunday, 11:00 – 19:00
​Tickets: wonderkortrijk.be
Press Preview PLEASE, HAVE A SEAT: 14 October:
​
​- 10 AM reception in Hall K on the Van Marcke site
​​
​- 10.15 AM start of the press conference
​-> Introduction by the Mayor of Kortrijk, Ruth Vandenberghe, about WONDER and Kortrijk as a creative city. ​
​-> Caroline Van Marcke, LANDMARCK, about the site and future plans
​-> ​ Jo Libeer, PHAS / Biennale Interieur / new direction
​-> ​ Dieter Van Den Storm about PHAS, content of the programme and invitation to visit.
- 10.45 end of press conference and visit PHAS / WONDER

​Please confirm your attendance by mail to [email protected]
---
HIGHLIGHTS
---
1. BIENNALE INTERIEUR COMES WITH PLEASE HAVE A SEAT
The highlight is the new design event from Biennale Interieur, which is presenting more than 200 chairs and seating objects in the Please, Have a Seat exhibition, from historic designs by Danish designers Verner Panton and Arne Jacobsen, to more modern objects by Dirk Wijnants, Nendo, Jasper Morrison, and Barber Osgerby, among others. The show will feature classics by IKEA, House of Finn Juhl, Zeitraum, through to new designs by Arper, Atelier Vierkant, Vitra, and Thonet, and brand new exclusives from established names and young talents taking their first steps in the design world.
The large overview shows chairs that can be found on the market today, in addition to a (re)discovery of many classics in a unique form. There are chairs to sit on, to hang out in, to relax in, or simply to admire. A striking scenography gives visitors the chance to admire, test and buy all the hot 'n' happening seating designs from home and abroad, via a digital tool. 
---
2. DESIGNER OF THE YEAR 2021
In addition to the chair gallery, 'PLEASE, HAVE A SEAT' also introduces you to the oeuvre of the new 'Designer of the Year' 2021.
---
3. WE ARE THE NEXT GENERATION
This exhibition is an opportunity to get to know the next generation of designers and the themes that keep them going, through the work of 38 young designers. From architecture for the future to AR in gaming and from innovative product design to stunning graphic design.

​Unfairytale – Nina Olivier
LUCA School of Arts, Bachelor Visual Design
​Nina Olivier shows how, behind our fast fashion fairy tale, there lurks the gruesome reality of the sweatshops. Her princess dress seems cheerful, until you look closer and notice that the dress is made of blood, sweat and tears. A plea against fast fashion. 
TABISU, from biowaste to tableware, closing the loop – Mahe Plancke
Howest, Bachelor Industrieel Productontwerpen Mahe Plancke takes circular design very literally. She makes placemats, napkin rings and menu holders for restaurants with, yes, with food waste from those very same restaurants! From mussel shells to orange peel: she not only uses the bio-waste as a raw material, she also takes inspiration for her designs from its natural, organic shapes and colours. 
DERME – Marit Doorenbos
Thomas More Mechelen Campus Lucas Faydherbe, Banaba Furniture design (VOMO)
​Marit Doorenbos' sofa not only looks beautiful and sits well, it also makes you think about how identical and unique we all are. She got her inspiration here from the cellular nature of human skin. Everyone's skin is constructed in the same way, but the pigment is unique. Each module of her sofa represents an individual with a unique pigment. All the modules together invite conversation.
---
4. HACK THE MATERIAL
What happens when you let two young, promising designers work on your product under the guidance of an experienced designer? The internationally renowned and 100% Belgian flooring brand IVC Commercial, whose product range includes vinyl floor coverings, has let the next generation of designers experiment with how its products can have an influence on people's well-being. Isabeau Goddé and Amber Dewaele, under the guidance of Designer of the Year 2020, Sep Verboom from Livable Platform.
---
5. HOWEST: HOMAGE, to the perspectives of Enzo Mari
During WONDER, Industrial Product Design students from Howest will present their own self-made chair inspired by renowned Italian designer Enzo Mari. First year Industrial Product Design and Interior Design students give their own interpretation of the famous Sedia 1 chair from Mari's 'Autoprogettazione' manifesto, while 10 alumni get the chance to pay homage to Enzo Mari. They will enter into a dialogue with Mari's philosophy and design an object with their own vision that reflects or transforms his perspectives.
---
6. WILDE WESTEN: Sound art installations curated by Raquel Castro
Spread across no less than five European cities, the exhibition Sound Art in Public Spaces takes the audience into an unfamiliar but titillating environment. For Raquel Castro, a Portuguese soundscape researcher, documentary maker, and curator of this exhibition, our cities should not be 'concrete jungles' but rather vast habitats for diverse fauna and flora. Urban public spaces should therefore be rethought and rebuilt in an inclusive way – so that people, plants and insects all feel at home. For Castro, it is the only way to tackle the current climate crisis. Creative stories – like the sound art installations at this exhibition – can help us to look at climate challenges in a different way. 
---
7. BIBLIOTHEEK Kortrijk & LETTERZETTER Kortrijk: TYYYPOëzie
This year marks the 100th anniversary of the publication of the famous experimental poetry collection Occupied City by writer Paul Van Ostaijen and artist and designer Oscar Jespers. By some connoisseurs and enthusiasts, this book is considered the first multimedia artwork in the world. Graphic Matters and Watershed invited five word artists and designers to take part in new experiments at the intersection of language and typography. They were challenged to make new work together for the public space, ranging from posters to digital, moving poems. The results can be found in the exhibition TYYPOëzie that is landing at various locations in the Netherlands and Belgium, and is also on show in Kortrijk during Wonder.
---
THE LOCATION: Van Marcke site
This edition of WONDER takes place on the former Van Marcke site. Van Marcke has now built a sustainable logistics centre on the outskirts of Kortrijk (Aalbeke).
The old site in Weggevoerdenlaan is currently empty, but has an exciting future ahead of it.