The 10th celebration edition of the Contour Biennial of Moving Images is running from 9 September until 5 November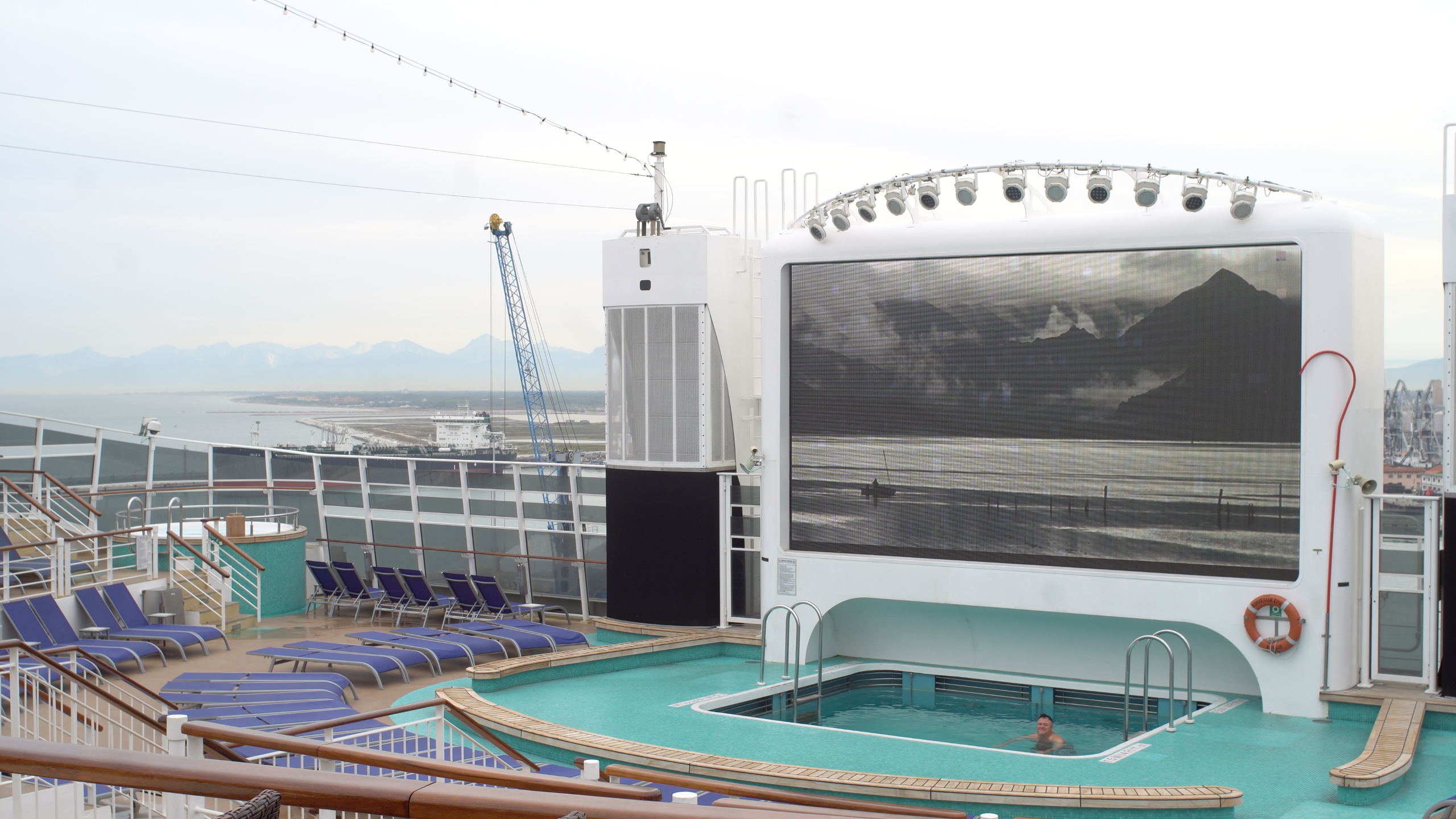 Since 2003, the Contour Biennial of Moving Images has occupied a distinct position in the visual arts in Belgium, with a fame that resounds far beyond the national borders. Contour has been produced and presented by kunstencentrum nona since 2017. The 10th festive edition - named C0N10UR -, runs from 9 September to 5 November 2023 and is curated by Auguste Orts, the Brussels production and distribution platform led by artists Herman Asselberghs, Sven Augustijnen, Manon de Boer, Anouk De Clercq and Fairuz Ghammam.
It is the first time that artists (Auguste Orts) are curating the biennial. However, they won't show their own screen works, but resolutely start from the selected artists and their work. Diversity and dialogue are crucial components of this exhibition project: a company of artists and artworks in which different generations can come together and various forms and formats of the moving image can be part of the conversation.
"There is no distinct theme in the selection we make, but we do notice an interest in work that connects with the world, with the times we live in. We enjoy working with artists who display that sensibility. A common thread may lie in our underlying question to them. Not a question about what we as curators need to upholster a theme but rather what they are working on and what they need. And then it is up to us to put together a puzzle. We have a balance in mind, of generations, gender and perspective, but most of all it is about affinities. So, by definition, a subjective choice."
​— Anouk De Clercq & Herman Asselberghs
The most striking ground rule of this edition is the decision to work with artists residing in Belgium. With this anniversary edition, C0N10UR wants to celebrate the rich Belgian scene. Then it is not just about artists, but also about production platforms and presentation venues. With invitations for new film and video works that can live on beyond the biennial, they want to sustainably support and enrich the existing field.
The core idea of C0N10UR is care. This edition wants to care for artists as much as possible and wishes to show their works in optimal conditions. This is why the curators have chosen Museum Hof van Busleyden, where high-quality work can also be shown. The same goes for kunstencentrum nona, where a film is shown in excellent projection and with good sound. In the well-equipped city cinema Lumière, several films are shown in the hope that both Contour visitors and regular moviegoers will share the same room. At De Garage, a group exhibition focuses on sound works.
"How filmmakers care about making films and placing themselves in a network, I think we are sensitive to that. To dialogue as well. Pursuing care especially also refers to entering into a working relationship with the artist, to engage in a long-term and hopefully deep conversation. What also plays into the back of our minds is to leave something behind. So we will have one film made by different filmmakers, and it will be produced by nona. And that will immediately be the first film production of this arts centre. We hope many will follow..."
​— Anouk De Clercq & Herman Asselberghs
"Six filmmakers (Eitan Efrat, Eva Giolo, Katja Mater, Maaike Neuville, Rebecca Jane Arthur, Sirah Foighel Brutmann) were invited to share a cinematic space in dialogue. The first conversation departed from their affinity with Chantal Akerman's work. This exchange results in highly personal narratives that thematically rub against each other, such as the dynamics between mother and daughter, the contrast between home and elsewhere, and the importance of being able to feel at home somewhere."
​– Fairuz Ghammam
Just recently, the overture to C0N10UR was also successfully completed. At CINEMATEK (Brussels), Auguste Orts put together a Carte Blanche programme, which featured pairings between films by participating artists and titles from the Royal Belgian Film Archive.
---
List of artists
Aay Liparoto
Alex Reynolds
Annik Leroy
Camille Picquot
Chloë Delanghe
Chloé Malcotti
Christina Stuhlberger
Eitan Efrat
Elie Maissin
Eva Claus
Eva Giolo
Jan Rzewski
Julie Morel
Katja Mater
Léonard Pongo
Maaike Neuville
Melissa Gordon
Mieriën Coppens
Mohanad Yaqubi
Omar Chowdhury
Rebecca Jane Arthur
Rosine Mbakam
Sirah Foighel Brutmann
Stephane Ginsburgh
Subversive Film
---
Practical information
C0N10UR
​​09.09.23 – 05.11.23
​​Mechelen
​​Presentation and production: kunstencentrum nona ​
​​Curator: Auguste Orts 
Opening: Wednesday 06.09.2023 - ARGOS, ​ Thursday 07.09.2023 - Kunsthal Extra City, Friday 08.09.2023 - C0N10UR in Mechelen
Press preview: Thursday 07.09.2023, 10.45am
---
Venues
Kunstencentrum nona
​​Begijnenstraat 27
​​2800 Mechelen
​​Wednesday – Sunday // 11:00 – 18:00
Museum Hof van Busleyden
​​Sint-Janstraat 2a
​​2800 Mechelen
​​Wednesday – Sunday // 11:00 – 18:00
De Garage
​​Onder-Den-Toren 12
​​2800 Mechelen ​
​Wednesday – Sunday // 11:00 – 18:00
Cinema Lumière Mechelen
​​Frederik de Merodestraat 28
​​2800 Mechelen
​​Wednesday – Sunday // 14:30
---
Venues outside Mechelen
​ARGOS centre for audiovisual arts (Brussels / 7.09.2023 - 23.12.2023)
​Kunsthal Extra City (Antwerp / 8.09.2023 - 26.11.2023)
---
C0N10UR is presented and produced by kunstencentrum nona in collaboration with ARGOS center for audiovisual arts, De Garage, Kunsthal Extra City, Museum Hof van Busleyden and Visit Mechelen.
With the support of: the French Embassy in Belgium and Institut Français, as part of EXTRA, a programme supporting French contemporary creation; the Embassy of the Kingdom of the Netherlands in Belgium.
Kunstencentrum nona thanks the players of the National Lottery and the National Lottery for their support of C0N10UR.
---
Images
---