The A Foundation organises Belgian photographer Jacques Sonck's first solo exhibition in Brussels
120 black-and-white portraits as an ode to human diversity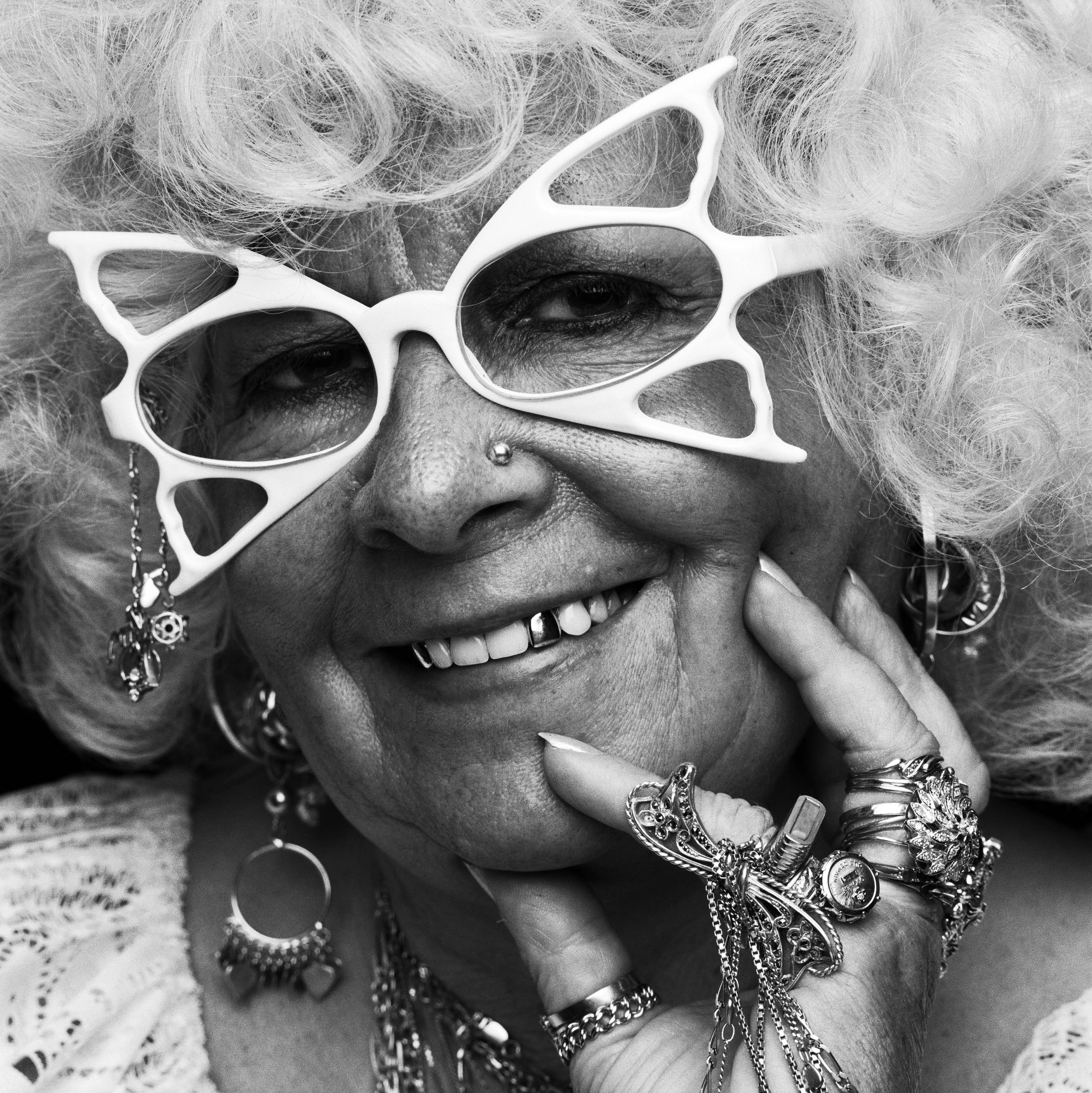 From January 2024, the A Foundation will exhibit the work of Belgian photographer Jacques Sonck. The exhibition, curated by Roger Szmulewicz, includes some 120 black-and-white portraits of extraordinary individuals Sonck photographed on the streets or in his studio since the 1970s. This large retrospective will be the first solo exhibition of Sonck's work in Brussels.
Sonck is known for his portraits of eccentric figures from all walks of life. His work focuses on the unique aspects of each face, paying tribute to the diversity of human beings.
After Vincen Beeckman in 2017, this is the second time the A Foundation organises a major exhibition by a Belgian photographer. For Astrid Ullens de Schooten Whettnall, the president of the A Foundation who has some 40 photographs by Jacques Sonck in her collection, this exhibition is very special.
"For me and for the foundation, it is a great pleasure and honour to be able to show the work of an artist who is so dedicated. Jacques has created a consistent and unique body of work that not only demonstrates a certain zeitgeist, but also a certain 'Belgitude'."
​— Astrid Ullens de Schooten Whettnall
Jacques Sonck studied photography at the National Radio and Film Technical Institute (N.A.R.A.F.I.) in Brussels (1969-70) and worked as a photographer at the Cultural Department of the Province of Antwerp until his retirement in 2009. For his personal work, he has been focussing exclusively on portrait photography since the mid-1970s. He shoots classical analogue black-and-white portraits with an eye for the extraordinary. ​
​​
​Across all ages, genders and races, he is attracted by individuals who stand out from the crowd and walk the border of 'normality', either by an anomaly in their appearance or by their extravert attitude or clothing-style. He comes across his exceptional models on the streets of Belgian cities like Antwerp, Ghent and Brussels and photographs them on the spot.
The 120 black-and-white portraits give an insight into Sonck's serial process. The photographer, who works analogously, always approaches his models in a gentle manner. Unlike the work of photographers such as August Sander, Irving Penn, Diane Arbus and Richard Avedon, Sonck has no intention of highlighting the social position of his models. Sonck is never guilty of voyeurism, melancholy or ridicule as he approaches his subjects with distance, without judgment and with a certain softness and respect.
Sonck is interested in the physical appearance, photographing them in a sober setting that removes any possible indication of context. In public spaces, he opts for white walls or nature scenes as background frames. In the private space of his studio, where he invites his models from the 1990s onwards, he uses a dark screen that is artificially lit. It is the external peculiarities of various individuals that are fascinating to Sonck and therefore demand all the attention of the lens.
"Somehow I try to document the people living in this era and in this part of the world that I call home. For me, it is the diversity that is interesting: we are all different and yet equal. Perhaps through my work, the viewer learns to look in another way, full of empathic curiosity for my subjects. That we are all different is the leitmotiv, and that we are proud of it, is the message."
​— Jacques Sonck
With his solo exhibition at the A Foundation, Sonck brings his intimate portraits to Brussels for the first time. Besides celebrating human diversity, his works also question the concept of 'normality'. Can 'normal' still exist when everyone is different and embraces otherness? The portrait series raises such questions and illustrates in a completely random way the diversity of Flemish society since the 1970s. The exhibition is organised in collaboration with Gallery FIFTY ONE.
---
Jacques Sonck
​From 18 January 2024 until 31 March 2024
​A Stichting
​Avenue Van Volxemlaan 304
​1190 Brussels
​​
​Curator: Roger Szmulewicz
Save the date
​Press conference: 17 January 2024, 11am
Press information & RSVP
​Micha Pycke
​Club Paradis
​+32 (0)486 680 070
​[email protected]
---
Beelden
Voor hoge resolutiebeelden, gelieve een mail te sturen naar [email protected]
---
About the A Foundation
In October 2012, the A Foundation opened its doors in south Brussels on the site of the former Bata factories. Created upon the initiative of d'Astrid Ullens de Schooten Whettnall, and recognized as a promoting the public interest, it has a vocation to support the creation, knowledge, and preservation of the photographic image.
https://fondationastichting.com