Studio Job at Samuel Vanhoegaerden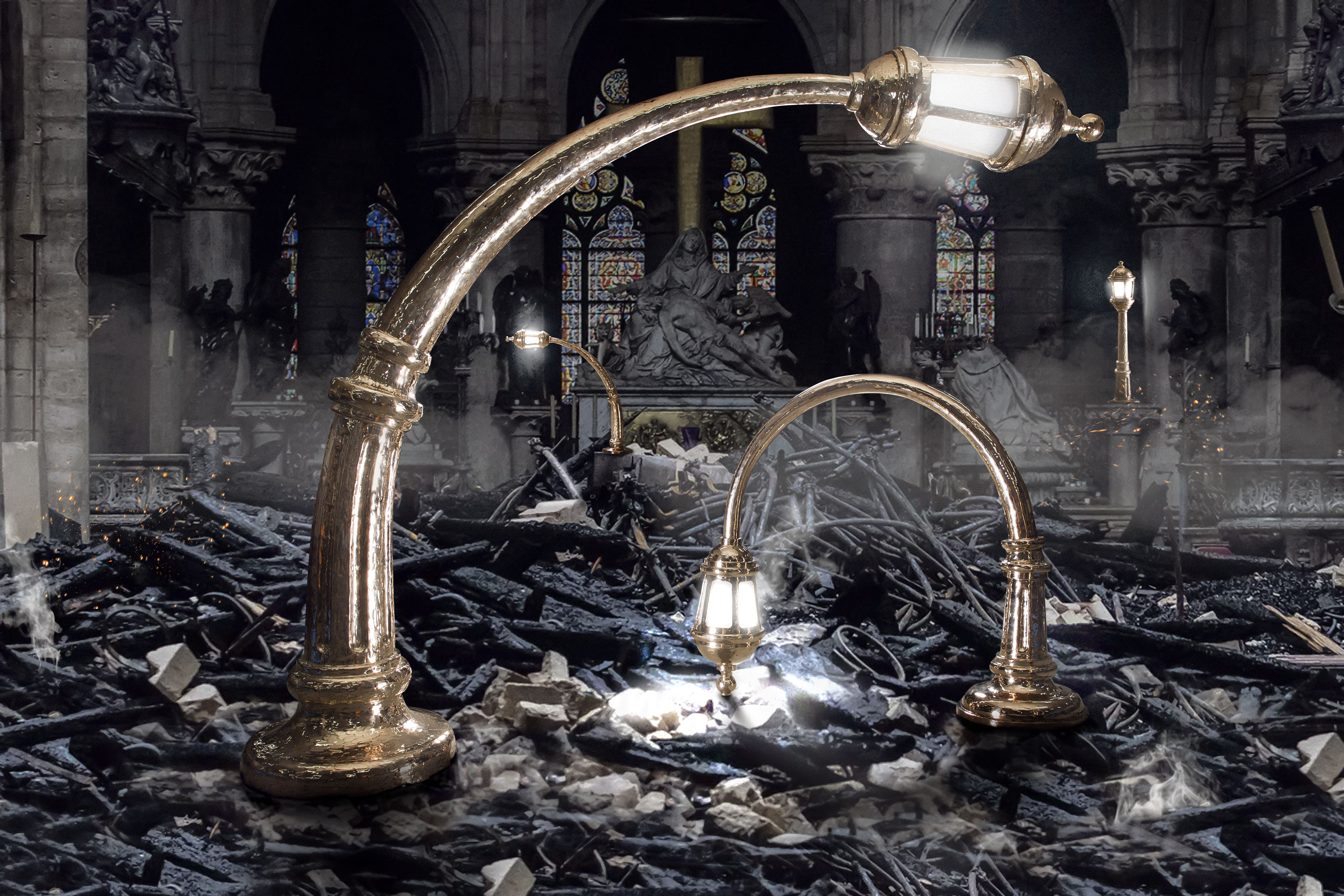 Following the critically acclaimed 'Banana Show' of 2015, Studio Job present their long-awaited return to the Samuel Vanhoegaerden gallery in Knokke, Belgium with the ¥€$ ¥€$! exhibition. Following a visit to Studio Job's sculpture atelier, Samuel and Job Smeets, along with the atelier team, selected a collection of pieces consisting of a few classic works, and never before seen pieces to be presented for the first time on 21st December 2019. 
Studio Job
​¥€$ ¥€$!S
​Selected works 2003 - 2019
​21.12.2019 - 05.01.2020
​Samuel Vanhoegaerden Gallery
---

​'Something old, something new, something borrowed, something blue' ​
​​
​The theme for this show follows this traditional saying, denoting elements of Studio Job's art works included in the show;
​'Something old' represented by the Cat Fight a classic Studio Job work and sculptural metaphor for the so-called sophisticated times we primally fight through 'tooth and nail'.
​​
​For 'Something new'; the studio turns to pieces from the Money collection, comment of the art world "blinded by money, where the language is money', the Money Vase formed from a roll of banknotes to place your flowers and a currency mirror to reflect your wealth.
​​
​'Something borrowed', on loan to the gallery is the only remaining edition of the manipulating memory test that is the game of Chess, a large-scale bronze work that minutely showcases the entire twenty years oeuvre of Studio Job's sculptural work in painstaking detail.
​​
​And finally 'Something blue' can be found in the Weeping lanterns, a collection of sorrowful bronze streetlamps pictured melting in the embers of the Notre Dame.
​
---
Studio Job was founded in 1998 by Job Smeets in the renaissance spirit, combining traditional and modern techniques to produce once-in-a-lifetime objects. At once highly specific and yet entirely universal, personally expressive and yet experimental, Studio Job has crafted a body of work that draws upon classical, popular and contemporary design and highly visual and sculptural art. The work Studio Job creates is heraldic and regal even in it's imagery. As sleek as the finished work can be, it is also instinctual and almost primal.

​