Schönfeld Gallery presents a group show with 5 Israeli artists in Brussels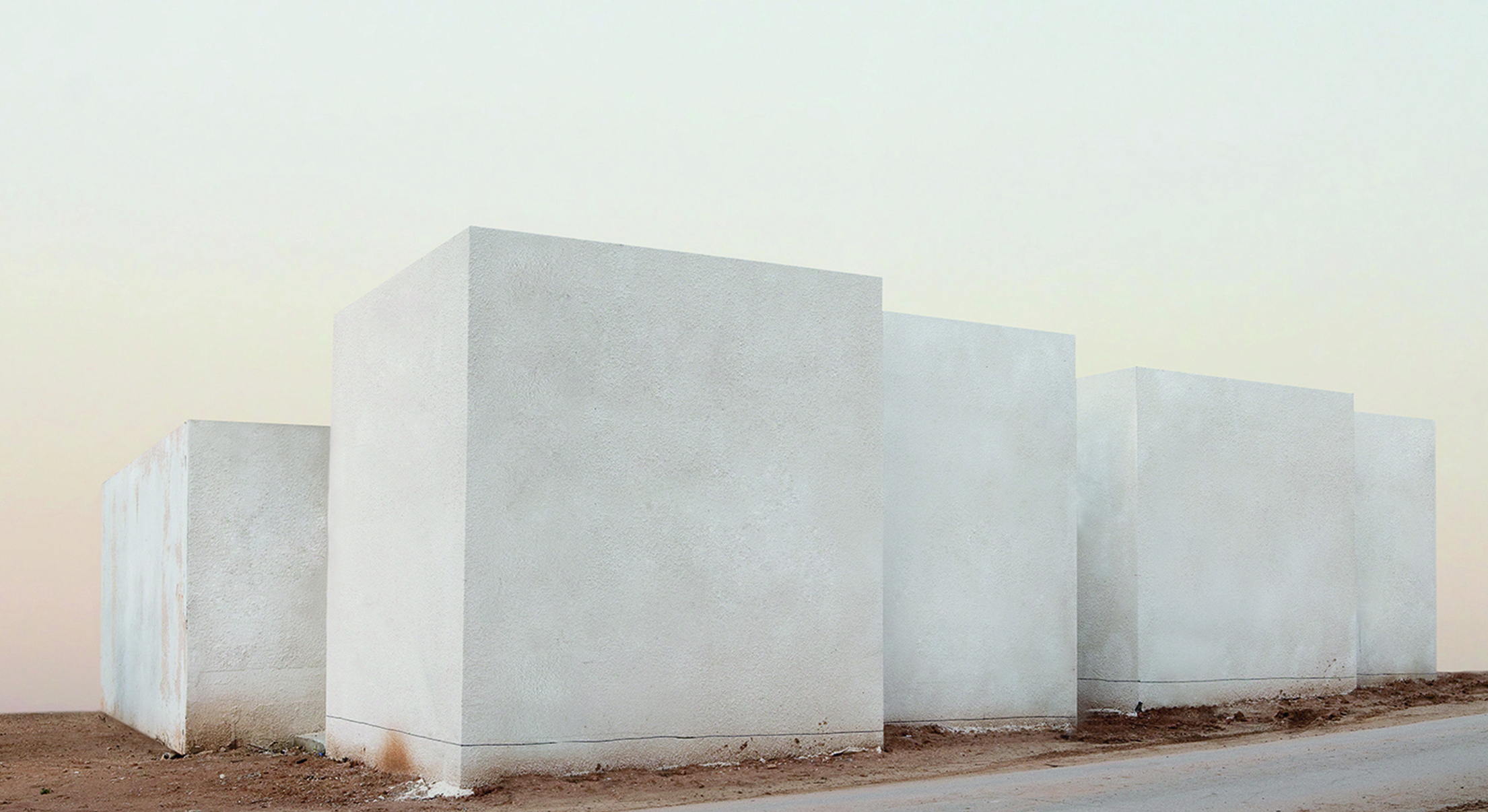 This fall, Schönfeld Gallery Brussels presents the group exhibition Reconstructed deconstruction. For this exhibition, the Israeli-Belgian art collector and founder of the gallery, Elie Schönfeld, selected five artists who all live and work in Tel Aviv.
Born in Antwerp and living in Tel Aviv, Elie Schönfeld has been collecting contemporary art for over 20 years. In 2015 he opened the Artelli gallery in Antwerp, a mix of a cabinet of curiosities from his personal collection and exhibitions dedicated to the artists he represents. In 2018 the gallery moved to Brussels (in the Rivoli building) and was given the name of its founder: Schönfeld Gallery.
Schönfeld feels that the time is now ripe to dedicate an exhibition to contemporary art talent from Israel. Artists all over the world are struggling. Exhibitions are cancelled, projects are postponed and travelling is almost impossible. Even more than elsewhere, Israeli artists today are isolated from the rest of the world.
With an exhibition in Brussels, Schönfeld puts these artists in the spotlight and offers them an international platform. ​
​​
​The five artists each work from different disciplines. And although they express it in very different ways, their fascination of a process of deconstruction and reconstruction is their common denominator. Each in their own way, the artists explore the power of composition, the relationship between the depicted and the original, and the tension between abstraction and figuration.
Reconstructed deconstruction
​10 January - 20 February 2021
​Schönfeld Gallery Brussels
​Rivoli building
​​
​Participating artists:
Liat Elbling
Rami Maymon
Daniel Oksenberg
Alon Bonder
Shlomit Goldfinger
---
Liat Elbling
​​
​By applying different media and disciplines, Liat Elbling (°1980) reflects and researches the nature of her main medium photography. Elbling constantly plays with concepts such as reality and illusion, for example by adding imaginary objects to existing images or deconstructing objects in order to turn them into new and even factually impossible realisations. Through a process of digital manipulation she emphasizes the relationship between image and object. Architecture and the emotional and conceptual notion of 'home' often form the basis of her photographs.
​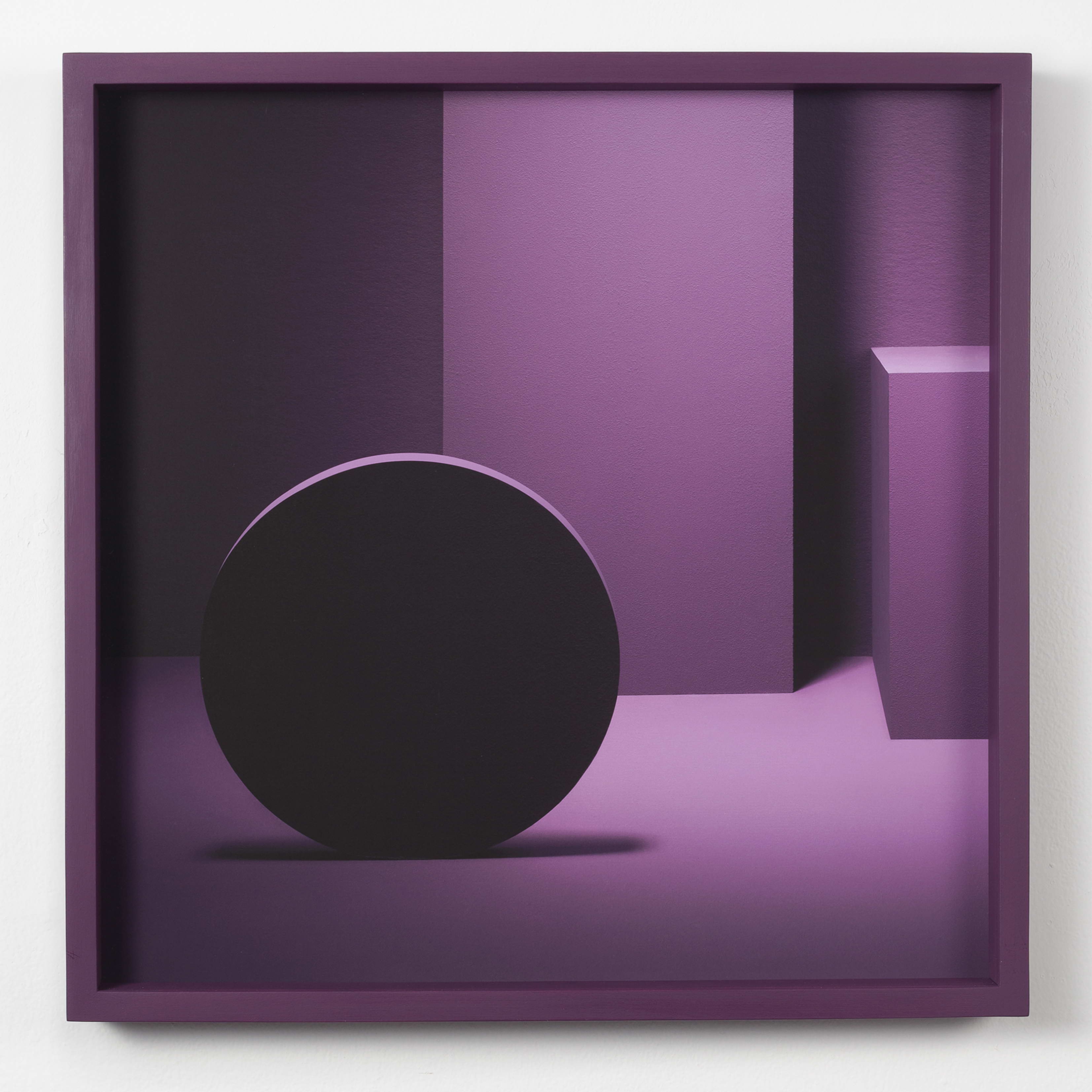 ---
Rami Maymon
​​
​Rami Maymon (°1976) uses diverse media such as photography, installation and video. Maymon explores concepts such as originality and authenticity and is interested in the relationship between the signifier and the meaning, between art and the banality of life. Moreover, the artist considers the medium of photography as a phenomenon that itself requires research; its changing status over time, the mechanisms of production and control that photography entails, and the relationship between photography and the more general background of art and culture. He deconstructs, paints, draws, hides, reveals, adds, erases, designs and rewrites. Particularly interesting is the conversation that arises between the original work and the new destination in which it is presented. Like Elbling, Maymon's work revolves around the tension between two- and three-dimensionality.
​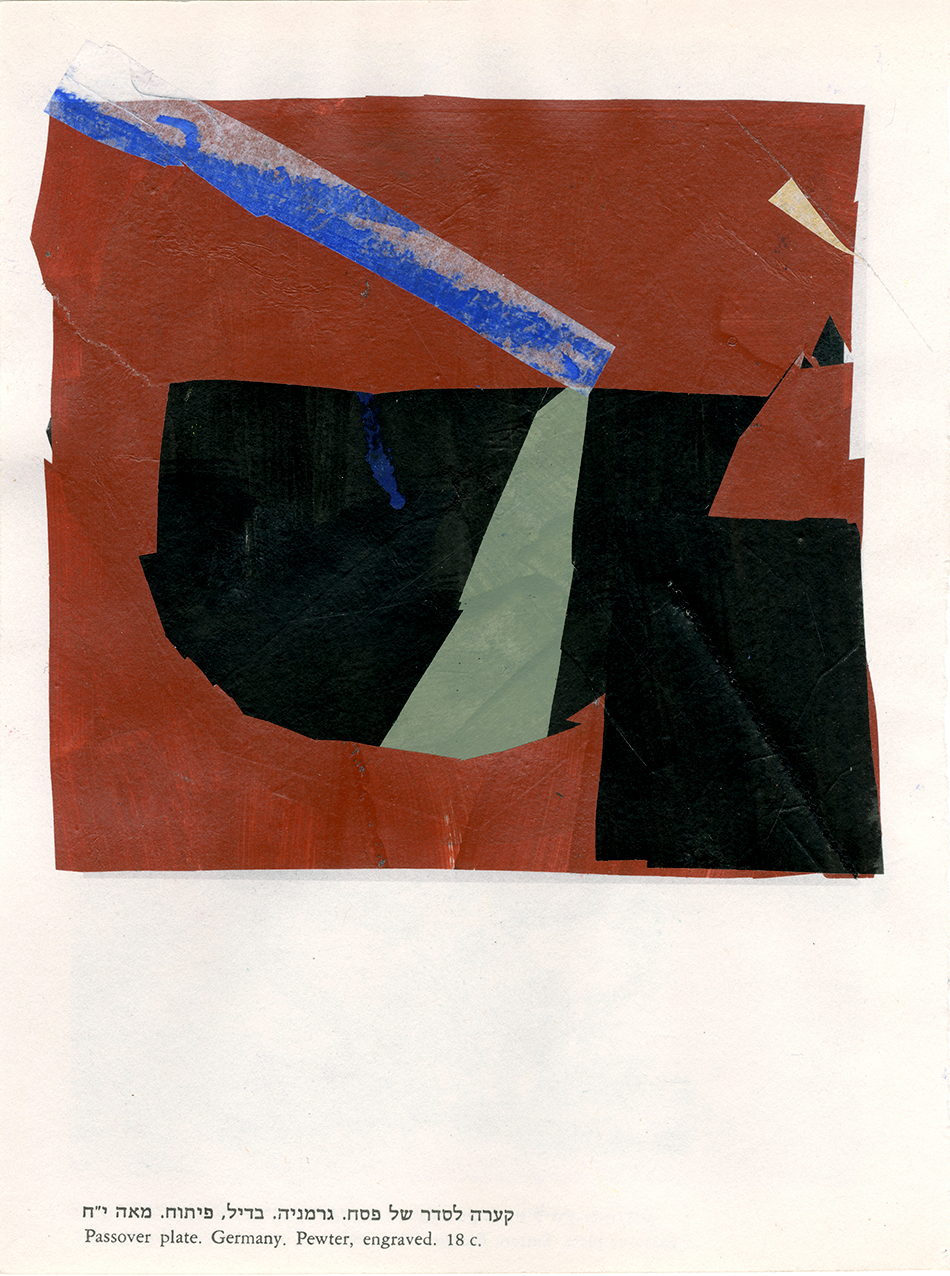 ---
Daniel Oksenberg
​​
​Daniel Oksenberg (°1992) is a young artist with a unique, picturesque style, moving between figurative work, decoration and abstraction. His creative process is based on daily life landscapes, which he distils and explores in his lively and colourful paintings. The starting point is usually an unforced moment of self-experience that catches his eye through its symbolic-cultural meaning, its captivating composition or its interesting colours. These moments are then dismantled and reassembled on the canvas to reinterpret the story of the image.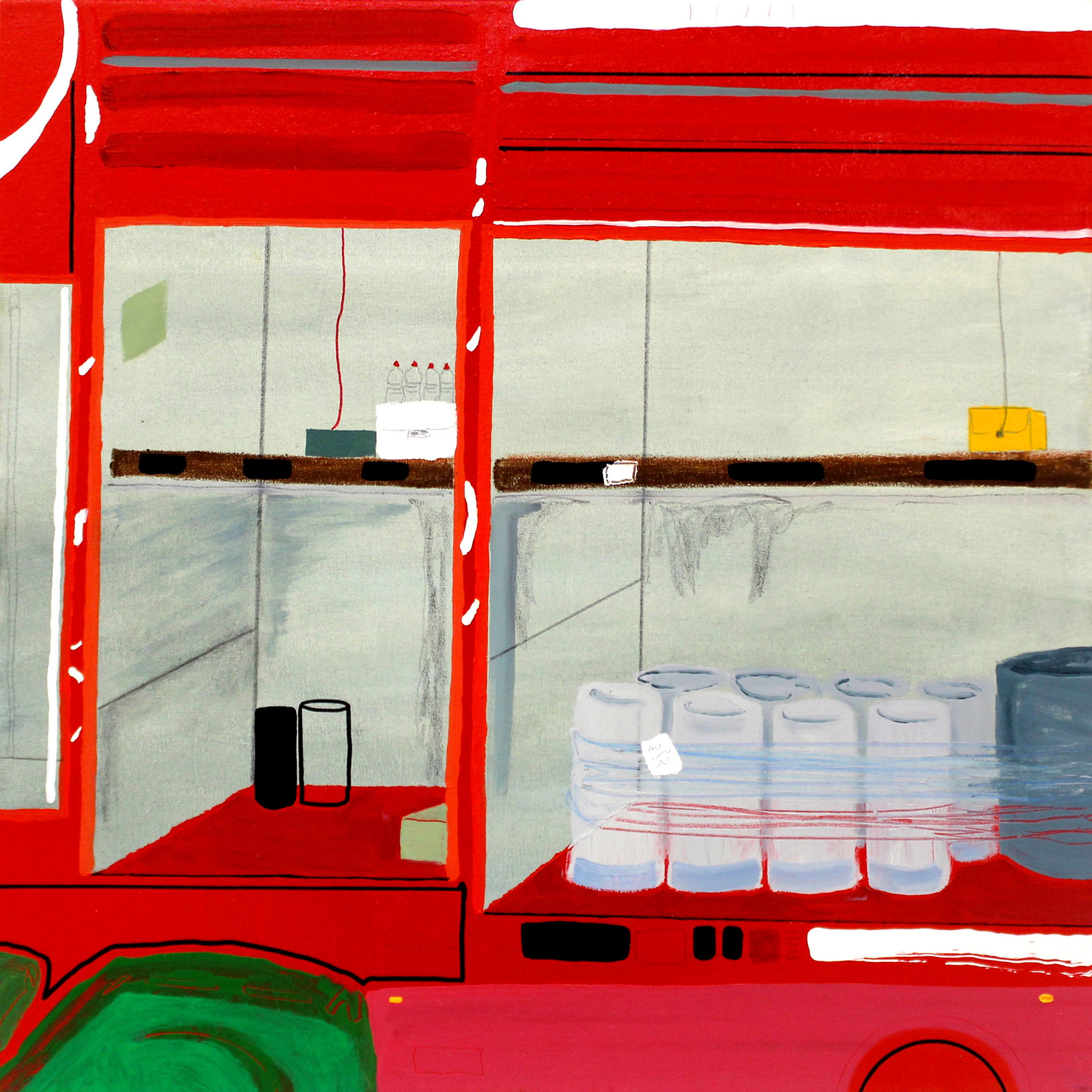 ---
Alon Bonder
​​
​Clearly inspired by his background as a graphic designer, Alon Bonder (°1987) allows his viewers to take a look at how he interprets and processes reality. Analysing historical cultures, customs and traditions, Bonder touches on contemporary themes including modern slavery, faith and the human connection with nature. He uses the traditional screen printing method to transfer images to different media, such as ceramic tiles, textiles and sculpture. The contrast between traditional craftsmanship on the one hand and linear graphic techniques on the other hand creates a unique and innovative result. Bonder's iconographic universe reflects his fascination for designs collected from a broad historical archive, as well as the most recent possibilities offered by current technical evolutions.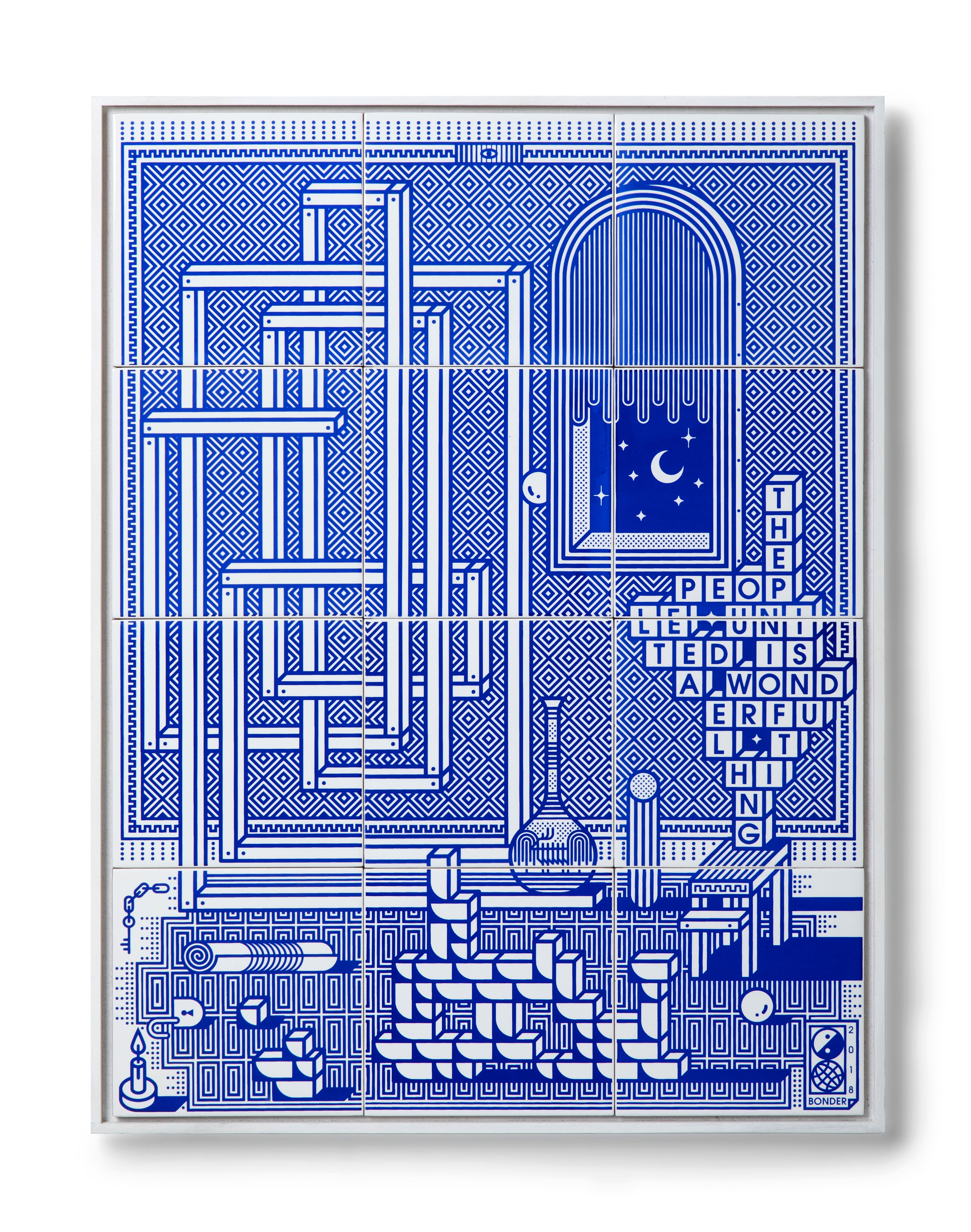 ---
Shlomit Goldfinger
​​
​Shlomit Goldfinger (°1969) is a multidisciplinary artist who combines the techniques of painting, drawing, sculpture, installation and performance. Her recent work stems from concepts such as family unity and youth. She is particularly fascinated by the process of memory and cognitive reproduction of certain events. Inseparable related phenomena such as the blurring of memory and self oblivion are also dealt with. The combination of personal material (including notebooks, diaries and photographs) and industrial materials such as glass and nylon exposes a thought-provoking dialogue between intimacy and alienation, new and recycled elements, the geometric and the amorphous. A hodgepodge of words is created, giving a new rhythm to the memories.