Schönfeld Gallery presents a dialogue between the works by Jesse Willems and Jan Yoors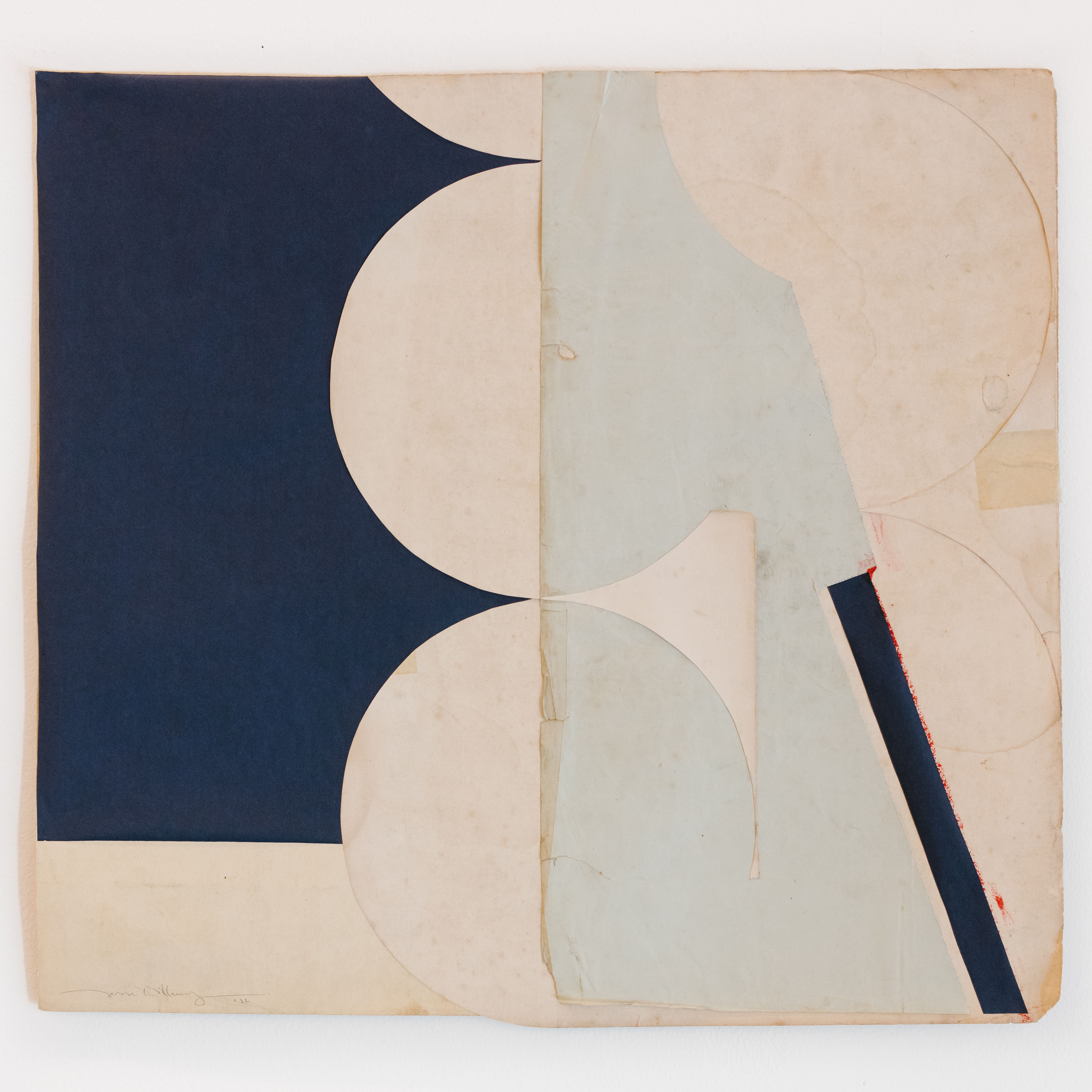 At first glance, Jesse Willems' (1984) collages seem like a melancholic echo of constructivism. But make no mistake - the visual language may refer to the pre-war avant-garde collage technique and the development of abstract art - but in fact, Willems reflects the contemporary zeitgeist. He collects, organizes, selects, as if within a lucid dream, thoroughly controlling surrounding chaos.
In a world where everything must be faster and grander, the artist deploys his camera in search of resting places and stillness. He focuses on urban details, seeks light and reflection, shadow and contrast, until the abstract-figurative contrast no longer exists and geometric figures become poetic, spherical images. In Ancient Greece, there were two words for time: 'chronos' and 'kairos'. 'Chronos' referred to chronological or sequential time, and 'kairos' referred to a proper moment for action, an opportunity. Willems spontaneously photographs that moment on his urban quest for matter to hold on to. The 'found compositions' are reworked in his studio, but not without challenging his urge for order and control by working on 'found paper'. The instance of texture and patina adds dimension. It is the scars that captivate him and allow him to be guided intuitively. It can be said that we are all a collage of our interests, influences, experiences, and inspirations. History moves and changes constantly. We live, collect, look at the world and selectively try to compose who we are in this moment. Later, Willems adds fragments from magazines and song lyrics as titles. The artist is aware that control is an illusion. He refers to the Stoics: "The world is divided into two categories: what is in our power and what is not in our power." Willems has no grip on the big city of New York, but with one sharp shadow, he makes us reflect on what we too often carelessly ignore.
For this exhibition, the artist seeks out the past in a dialogue with the late Belgian-American photographer, author, and tapestry artist Jan Yoors (1922-1977). The artist was captured during the war for helping the Roma gypsies and moved to New York after his release. Yoors' photos of New York, hardscapes at the intersection of abstraction, called Willems to explore the city in his footsteps. In this whirling and overwhelming city, standing still is an act of rebellion. At the end of his life, Yoors was literally forced to a standstill when he lost both legs due to diabetes. He focused on creating small gouaches and further elaborated his series of pure line drawings of female silhouettes (which he began in the late 1940s and continued throughout his career). Both artists share a sensitivity for the rhythm of lines; proving that, for those who look closely, abstraction surfaces everywhere from everyday life.
Willems is driven by the monumentality of what figuratively surrounds us. He refines it until the essence seduces us naked, vulnerable, and powerful, to a standstill. In this overwhelming and hunted world, he is the unrelenting curator of small essential essence.
---
KAIROS
​Jesse Willems & Jan Yoors
​6 November - 17 December ​ ​ ​ ​
​Schönfeld Gallery Rivoli
​Schönfeld Saint-Gilles
https://www.schonfeldgallery.com
---