Ryudai Takano's first solo exhibition outside of Japan at IBASHO in Antwerp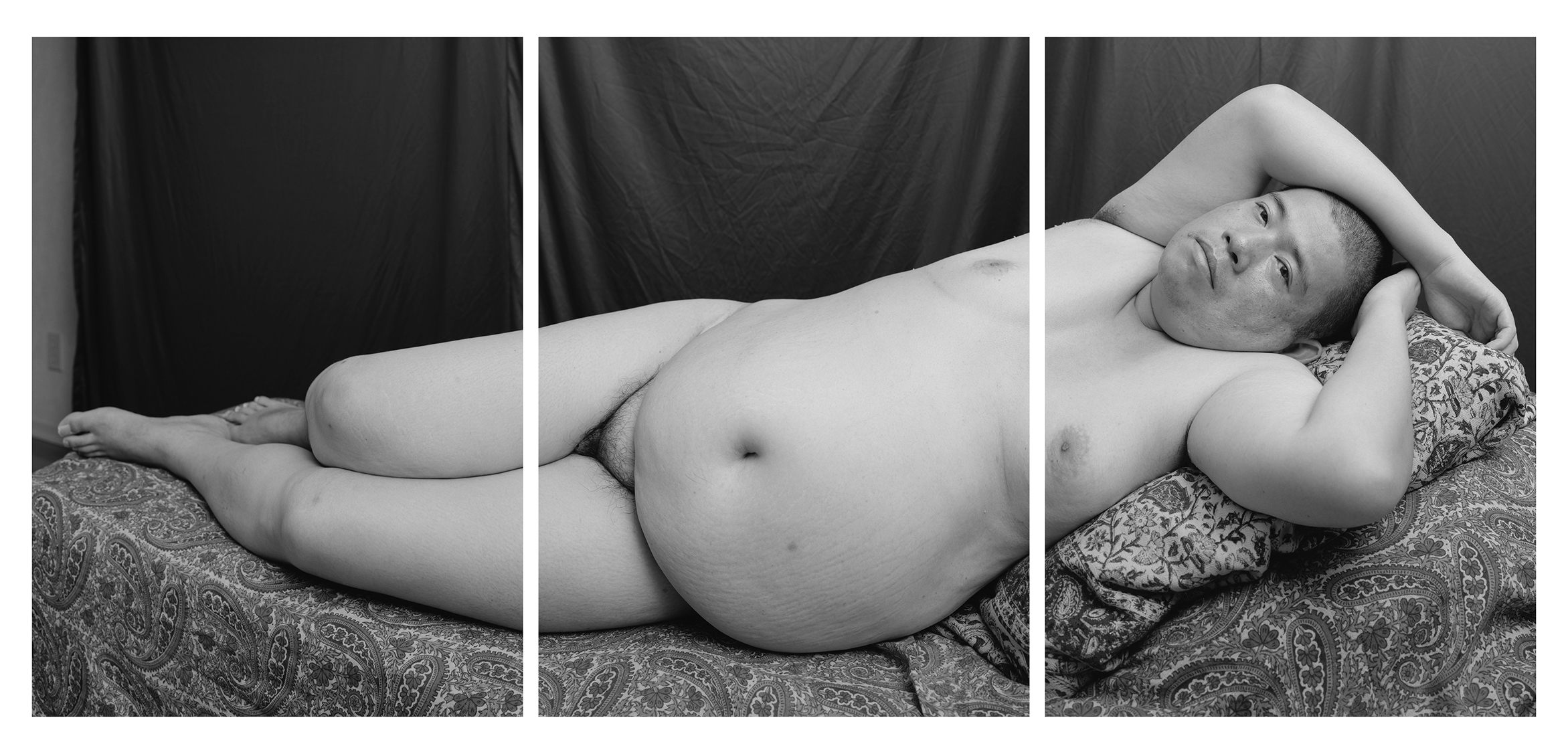 Photographer Ryudai Takano would present his first solo exhibition in Europe, titled With Me, at IBASHO Gallery in Antwerp on 21st of March, but given the current situation in regards to COVID-19, it was impossible to have a festive start of the exhibition. To give everybody an idea of the exhibition, IBASHO Gallery published a video where they walk by the photo exhibition. Furthermore, IBASHO will use their newsletter, Instagram and Facebook to share more of Takano's work. More information can be found on the website of IBASHO.
Ryudai Takano (1963) is a renowned Japanese photographer who has been engaged in his artistic practice on the theme of nudeness and sexuality since the beginnings of the 1990s. For 30 years, his aesthetic approach has consisted of showing subjects – mostly male or female nudes, in their most objective appearance, without bias, without effects and without prejudice.
The exhibition at IBASHO contains work from four different series:
ca.ra.ma.ru: a series that illustrates the beauty of the human naked body by portraying butoh dancers entwining themselves naked.
Reclining Woo-Man: a series depicting a stout, middle-aged naked man in poses typical of classical paintings.
With me: a series of self-portraits in which Takano poses naked next to another naked person and which caused quite a stir in 2014 when the photographs were exhibited in the Aichi Prefectural Museum of Art in Nagoya.
Daily Snapshots: A series Takano has been making since 1998 by taking a picture every day, to make photographing an everyday event and to try to consider a camera as part of his body.
With this exhibition, Ryudai Takano and IBASHO intend to show the public the essence and versatility of Takano's oeuvre. The exhibition also marks the fifth anniversary of the IBASHO gallery.
The gallery is currently temporarily closed until 3 April, unless the Belgian government decides otherwise. Keep an eye on the website and/or social media of IBASHO to keep up-to-date.
---
---
The series in the exhibition
In the series ca.ra.ma.ru (1993-1996) on display at IBASHO Takano wanted to express a beauty of the human body that transcends normal images of man and woman. He asked the models, butoh dancers, to get entwined (which is the meaning of the Japanese word caramaru). The results are aesthetically beautiful works of human nudeness.
Reclining Woo-Man (1997-2001) shows a very different picture of nudeness. The title comes from "Reclining Woman" that is a title often found among European classical paintings. The title is a parody, but the photos are not. Takano was exploring how to capture his own sense of beauty when he used the last shots of a film for taking images of his friend, a stout, naked, middle-aged man, while he was lying on a sofa bed. Takano first rejected these images because he felt they were ugly. Later, however, he felt he had to make a series of his friend, because he wanted to show a type of a nude body that had been ignored in art and felt that this series had a much stronger presence than the classic depicting of nudeness. 
The images of the series With me (2002 - 2010) were initially made as a colour check of each body. Takano thought that the difference in skin colour would be clearly shown based on his skin colour if his subject and he were taken together. For Takano the images were just an archive. Because it was just an exercise, the series was totally unplanned, and there was no discussion or direction for his subjects. In 2009, when Takano was looking through his body of work, he reconsidered and decided to show them as artworks, showing Takano's relationships with others through nude self-portraits of them and himself. With me contains one of the core values of Takano's practice: "I believe that photographing is collaboration between the subject and a photographer. Neither the subject nor a photographer can complete this collaboration one-sidedly. It is important that a photographer should stand side by side with the subject. I myself try to photograph as if my whole body were a receptor to accept the world." 
Takano's exhibition includes a selection of images from his large project Daily Snapshots. Photographer Daido Moriyama's works prompted Takano to start photography. What he felt strongly in this earliest period was that he should turn his eyes to the familiar world. Ironically, through Moriyama's photos, he realised for the first time how attractive Japan was. In this earliest period Takano regularly took snapshots, but after he started photographing his subjects in a photo studio he realised that he didn't use his camera at all outside of the photo studio. Since 1998 Takano has made a photograph every day, in order to make his act of photographing an everyday happening and to try to regard a camera as a part of his body.
---
IBASHO Gallery
IBASHO means 'a place where you can be yourself' in Japanese. IBASHO is a gallery in Antwerp that opened her doors in March 2015, showing fine art Japanese photography ranging from works by well-known Japanese photographers to younger contemporary Japanese artists as well as works from Western photographers who were inspired by Japan. IBASHO hopes to show the versatility and beauty of Japanese photography in its many guises, from the raw and unpolished to the minimalist and still. As photo books are an important medium for presenting photography in Japan, IBASHO also deals in new and antiquarian Japanese photo books.
---
Images