Renowned Belgian furniture artist Casimir celebrates his 30th birthday as a designer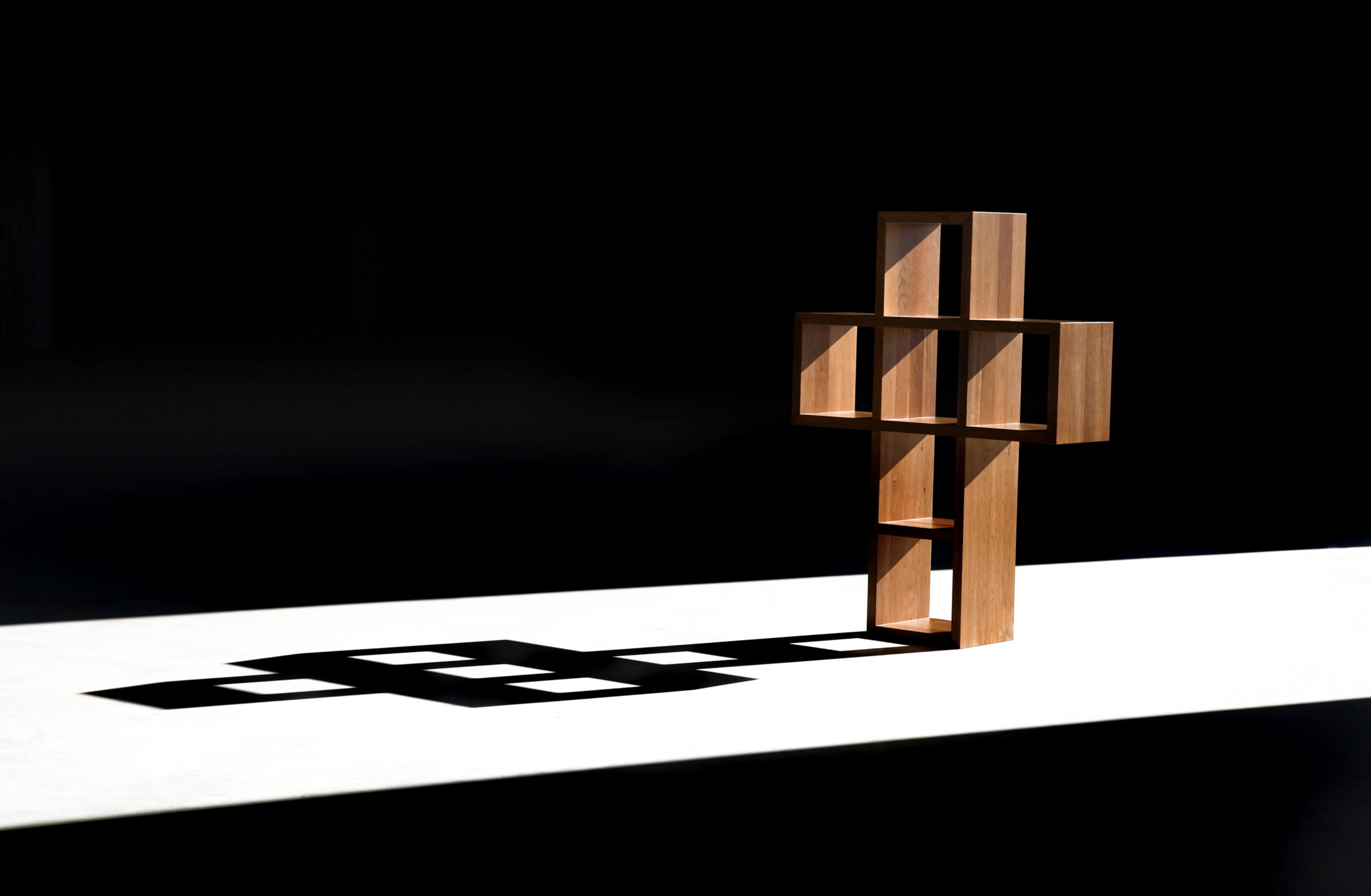 The renowned Belgian furniture artist Casimir celebrates at the end of this year his 30th birthday as a designer.
Together with Maarten Van Severen, Casimir is the only contemporary Belgian designer who received a mention in The Design Encyclopedia, the design Bible that was compiled by MoMA in New York in 2004. He studied Industrial Design in Genk, where he discovered that the design of industrial products was an accumulation of compromises and rarely the expression of a personal emotion or the vision of the designer. Today Casimir is a striking furniture and interior designer, whose unconventional designs are driven by the honesty of the construction and the material.
Casimir is a true furniture artist, working with limited, signed, numbered and certified objects on the edge of art and furniture. Poetry and craftsmanship combined in timeless objects. The process of creation also leans more towards that of an artist than to a classical furniture designer. Casimir designs and creates all objects in his own ateliers. No designs have been created on a laptop or drawing table, all is made directly in the atelier. The experiment and his gut feeling are important aspects to arrive at the final result. Idea, material, form and function are inextricably linked in the creation process.
​​
​After steadily and patiently working on a coherent oeuvre in recent years, Casimir will accelerate in 2019 with the launch of a dozen new items. At Collectible, the contemporary design fair that takes place in Brussels from 14 to 17 March, we get to see the first of these. As of december 2019, Casimir will be celebrating his thirtieth birthday as a furniture maker with a presentation at Salone Del Mobile, a book launch and a solo exhibition at Aybar Gallery during Design Miami.
---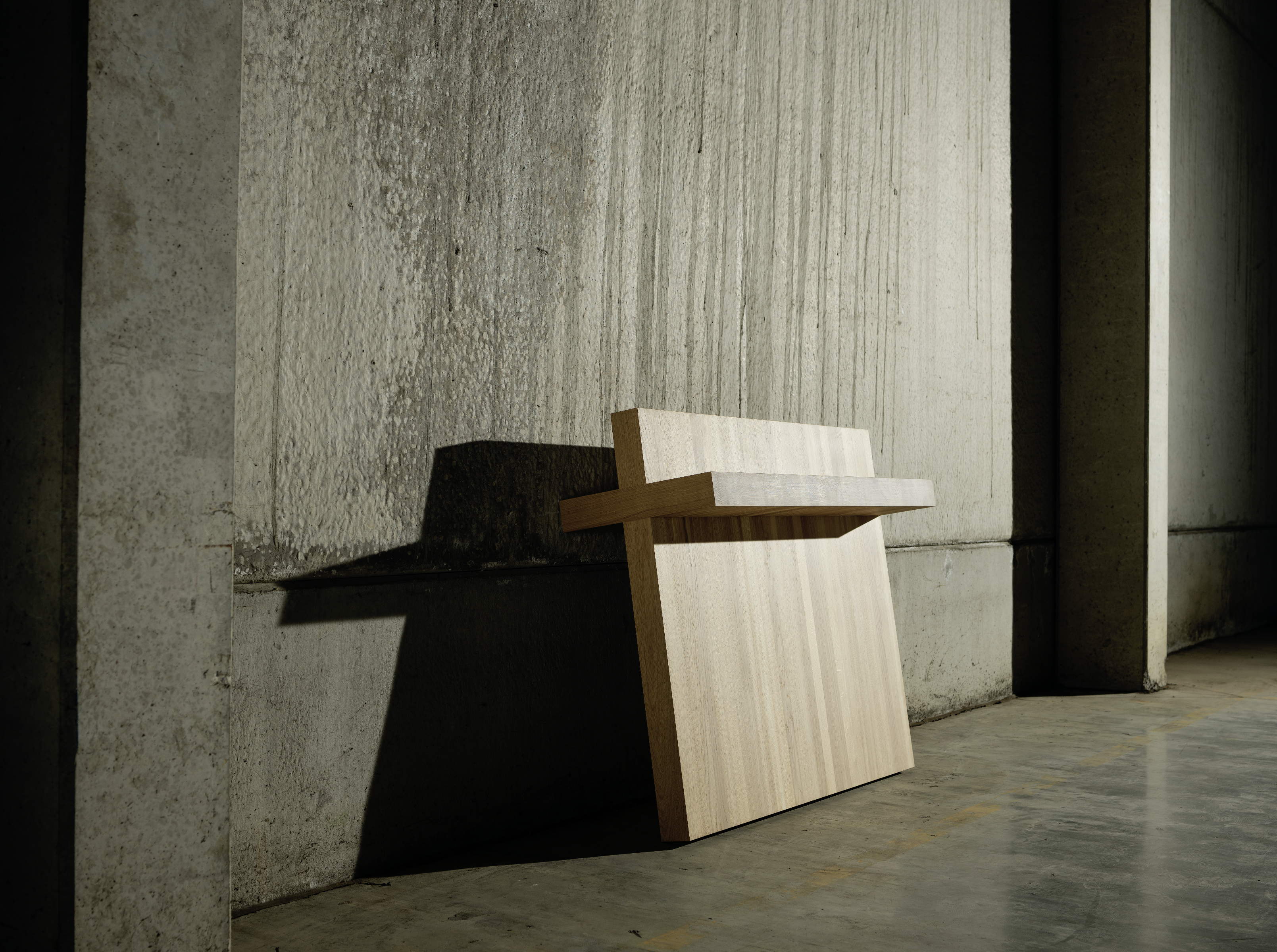 His style strips his furniture to the essence, to what it was originally designed for, reverting to the "archetype". But even in their simplest form they are different. Semiotics plays an important role: language as the basis of culture. His use of sustainable, authentic materials - wood - and construction techniques allows that the effects of time to impact on the designs. In addition to an aesthetic choice, this is also the result of a well-considered decision to guarantee their utility. Casimir's objects are designed to be used.
The designer constantly questions himself and his designs: to what extent are archetypes legible? When do six shelves placed at a certain angle together form a cupboard? To what extent do dimensions influence the legibility of a piece of furniture? To what extent is it possible to disconnect image from the function? To what extent is it possible to stretch the traditional use of a piece of furniture? To what extent does the material tell the story? Is it possible to emphasize such seemingly contradictory qualities as tough, rustic and refined? Casimir tries to evoke this field of contradictions and questions with his designs.
---

​Casimir
​Casimir was born in 1966 in Koersel. Soon after his studies in Industrial Design at SHIVKV Genk, he presented two furniture projects at INTERIEUR '92, the Kortrijk design biennale. Two years later, in 1994, he won the Culture Prize of the Province of Limburg. Later followed the Henry van de Velde Award in 2000, and the Flemish Culture Prize, the most prestigious prize in Belgium for Architecture and Design, for the 'Casimir Meubelen' and 'Vlaemsch' collections, in 2004.
For more info and h-res images please contact [email protected]