New design brand House of RoRo launches debut collection of scalable children's furniture
House of RoRo — Where the cool kid furniture lives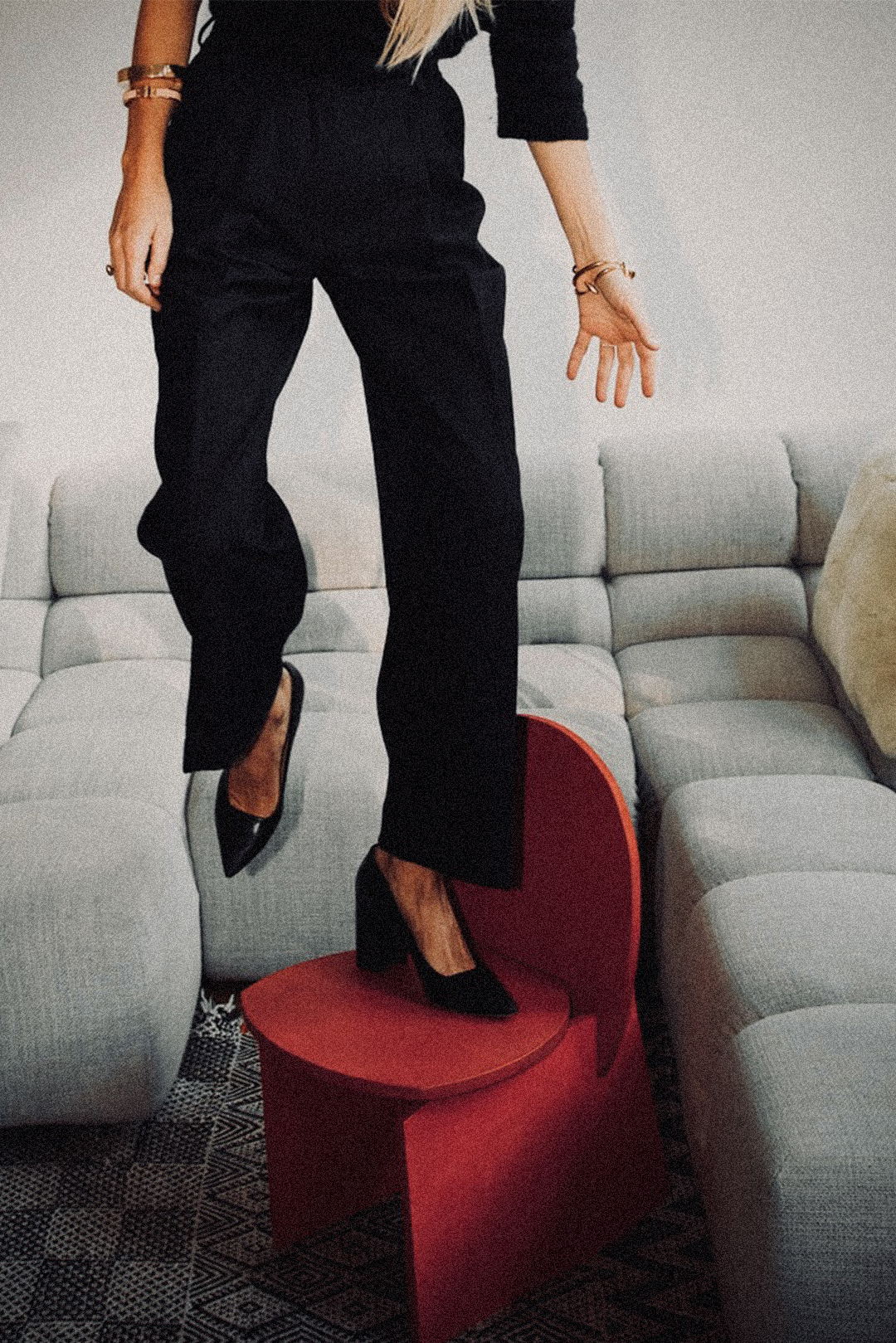 The New York-based design studio House of RoRo is launching its debut collection. Inspired by children and their ability to grow and learn at an astonishing speed, the collection consists of multifunctional and versatile children's furniture that is sustainable, playful, and practical. The designs are unselfconscious and simple in their use of mate- rials, provoking a feeling of delight.
House of RoRo's debut collection is called 'Interlockables' and includes seating, tables and storage. They are easy to assemble puzzle pieces with slots, designed so a child can easily put them together, with the help of a friend or rubber mallet. 
When Anne-Sophie Rosseel, Belgian interior designer and founder of the namesake Rosseel Studio based in New York, went in search of children's furniture for her young son, she was underwhelmed by the options. The landscape was littered with overly cutesy furniture that could only be hidden away in children's playrooms, taking up space an urban mother didn't have. It seemed to her that the bestselling children's toys and furniture often have the fastest cycle of consumption. Combined with the fact that in America alone, more than 12 million tons of furniture find its way into landfills each year (according to the Environmental Protection Agency), Rosseel decided to develop House of RoRo: a furniture brand that respects the child's learning and growth cycle without underestimating children's capacity for agency.
"I was looking for ways to combine toy storage with functional furniture that would look good in our home, while reducing the clutter. Kids grow fast and if I was going to make a product, I wanted it to be as sustainable as possible and not have it end up in landfill after 2 years."
​— Anne-Sophie Rosseel, founder of House of RoRo
The result is a sustainably made, adaptable, multifunctional line of children's furniture that demands no compromise on design or aesthetics. The versatile designs are gender neutral and not age-specific.
Good design searches for the perfect human scale. Icons of design, like the Eameses and Enzo Mari, pioneered this approach. They made room in their practice for the conundrum of how to create child-friendly designs that can be adjusted to kids' growing bodies. The spaces in which both adults and children live can and should be human-oriented on every level. The scalable flatpack furniture by House of RoRo builds and expands on this design philosophy. 
"We underestimate children if we think they're only attracted by a design if it is frivolous. I like to focus on the playful interaction with an object rather than the shape of it."
​— Anne-Sophie Rosseel, founder of House of RoRo
---
House of RoRo ​
​Where the cool kid furniture lives
​From $240; available at houseofroro.com from 22 October 2023
​Instagram: https://www.instagram.com/house.of.roro/
---
INTERLOCKABLES
Uma chair
Raymond rocker
Riva stool
Riva table
Sky side table
Box table
Book tower
Box stool
---
MATERIALS & FINISHES
All furniture is primarily made out of plywood which proves to be the most durable and versatile material for children's furniture. The artisanal dyer Audrey Louise Reynolds developed a series of wood stains for House of RoRo, made out of all natural pigments such as mushrooms, flowers, mica, moss,…
Mixed with biobased wood finish, these dyes can be applied to the furniture for a uniform yet slightly transparent color wash. The collection is available in a clear oil finish and a selection of five solid colors. Color options will change seasonally and custom colors are available upon request.
---
SUSTAINABILITY
The production by House of RoRo is local to the market, made in small batches using local and certified sources to guarantee both safety and minimal environmental impact. All items are shipped flatpack, reducing both packaging and carbon footprint. The used plywood is both FSC and TSCA certified. TSCA certification regulates the formaldehyde emission. The FSC certifcation ensures that products come from responsibly managed forests that provide environmental, social and economic benefits. 
All plywood finishes are zero VOC, food safe oil-based sealers. The colored finishes developed by Audrey Louise Reynolds for House of RoRo are food grade vegan wood stains, handmade from the safest most colorful materials nature has to offer. Leftovers from the cnc cuts are transformed into color samples shaped like small wood pull toys or puzzles. 
---
HOUSE OF RORO
House of RoRo is a design studio operating at the intersection of practical and poetic, creating children's furniture and objects for all ages. The designs are unselfconscious and simple in their use of materials, provoking a feeling of delight. It's transformational and multifunctional pieces are suited to growing children's changing needs and tastes: human-oriented furniture for all ages that is made to last. Pretty, practical and playful, House of RoRo's furniture enriches daily life with its smart design, integrated storage and minimal elegance. 
---
Image (download HR)