Nel Verbeke exhibits her new designs at Artcetera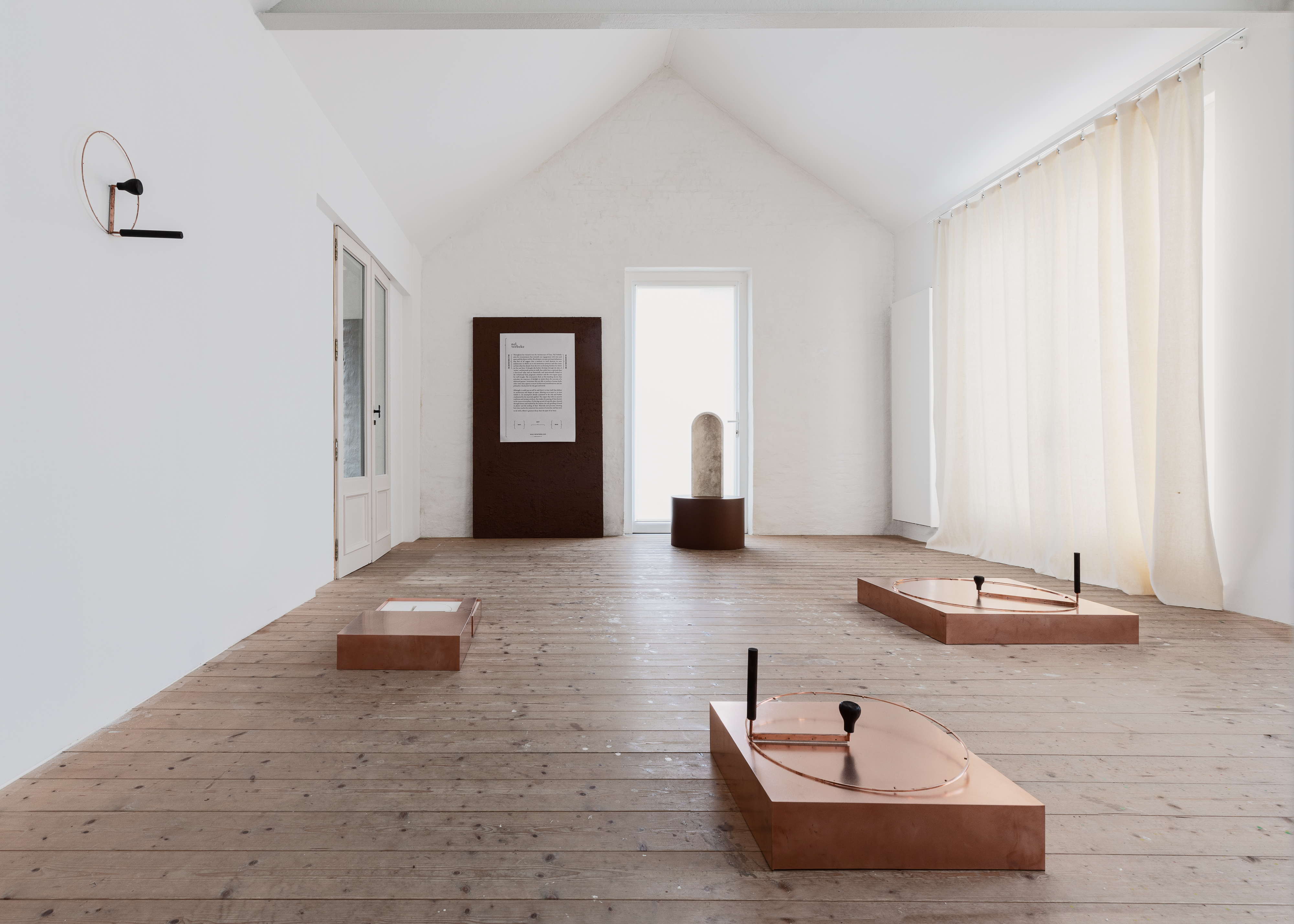 From September 26th to October 24th 2021, Belgian designer Nel Verbeke (°1989, lives and works in Brussels, is part of BRUT Collective) presents an exhibition in the unique setting of Artecetera - a former shipyard on the Durme River and home to atelier lachaert dhanis.
Nel Verbeke is driven by the emotional power of design. More than by the form or function of objects, her practice is defined by in-depth research, looking both at the past and the future and critically reflecting on the current zeitgeist. Resulting in situations and objects that question and transform our relationship to ourselves and to what surrounds us.
Her designs are often refined and timeless creations that can be thought of as proto-instruments: thoughtful and delicate tools that lead to devotional actions and thus imply a proposal for future rituals. Her works grant us an awareness of the passage of time, create spaces for introspection and contemplation and invite us to pause and embrace the emotional ambivalence of our existence rather than resist it. 
---
The Exhibition
The exhibition at Artcetera shows the result of Verbeke's research into "The Architecture of Time", throughout which she aimed for circumstances that intensify our engagement with time and space and the objects within. Resulting in concepts and materialisations that, first of all, suggest that a moment in itself deserves its own architecture: to shelter us in our momentary presence and thus untie us from what lies ahead, from the ever accelerating rhythms by which we live our lives. A thought she further develops through the idea of 'niches', architectural cavities in walls that rather have a spiritual than a functional value and are historically and interculturally linked to the withdrawal from pragmatic existence and the ever-urgent quest for (self-)insight. She reinterprets them as free-standing alcoves that articulate the trajectory of daylight or makes them the outcome of a dedicated gesture.
Her choice of materials also refers to the notion of time: The copper referring to ancient traditions and antique artefacts, that makes the passing of time known in the traces on its surface. Or the dug-up soil of a specific place, layered throughout history and marked by the seasons; the soft grinding of metal in plaster and the settling of dust. Materials and processes showing how time reaches for tomorrow but consists of yesterday and has more to do with a flower's gracious decay than the span of an hour.
The exhibition was preceded by a number of private happenings at various locations in Brussels and Flanders. During these, The Rasp was activated: a proto-ritual instrument with which, with a meticulous gesture, a circular niche of concentric circles is drawn in a wall. The registration of these moments is part of the exhibition. Similar happenings will also be staged during and after the exhibition period in the setting of private homes. 
---
The Architecture of Time
The exhibition can be visited by appointment ([email protected]) until October 24th, 2021.
​​
​Press is welcome by appointment.
​​
​Entrance: Artecetera ​
​in the venue of atelier lachaert dhanis
​entrance via wooden gate on the left-hand side of kaaistraat car park ​ (GPS : speelbos tielrode 9140 temse)
​www.artecetera.be ​
​[email protected]
---
Download all images here