Museum Dhondt-Dhaenens reopens after renovation with six permanent artworks and a sculpture garden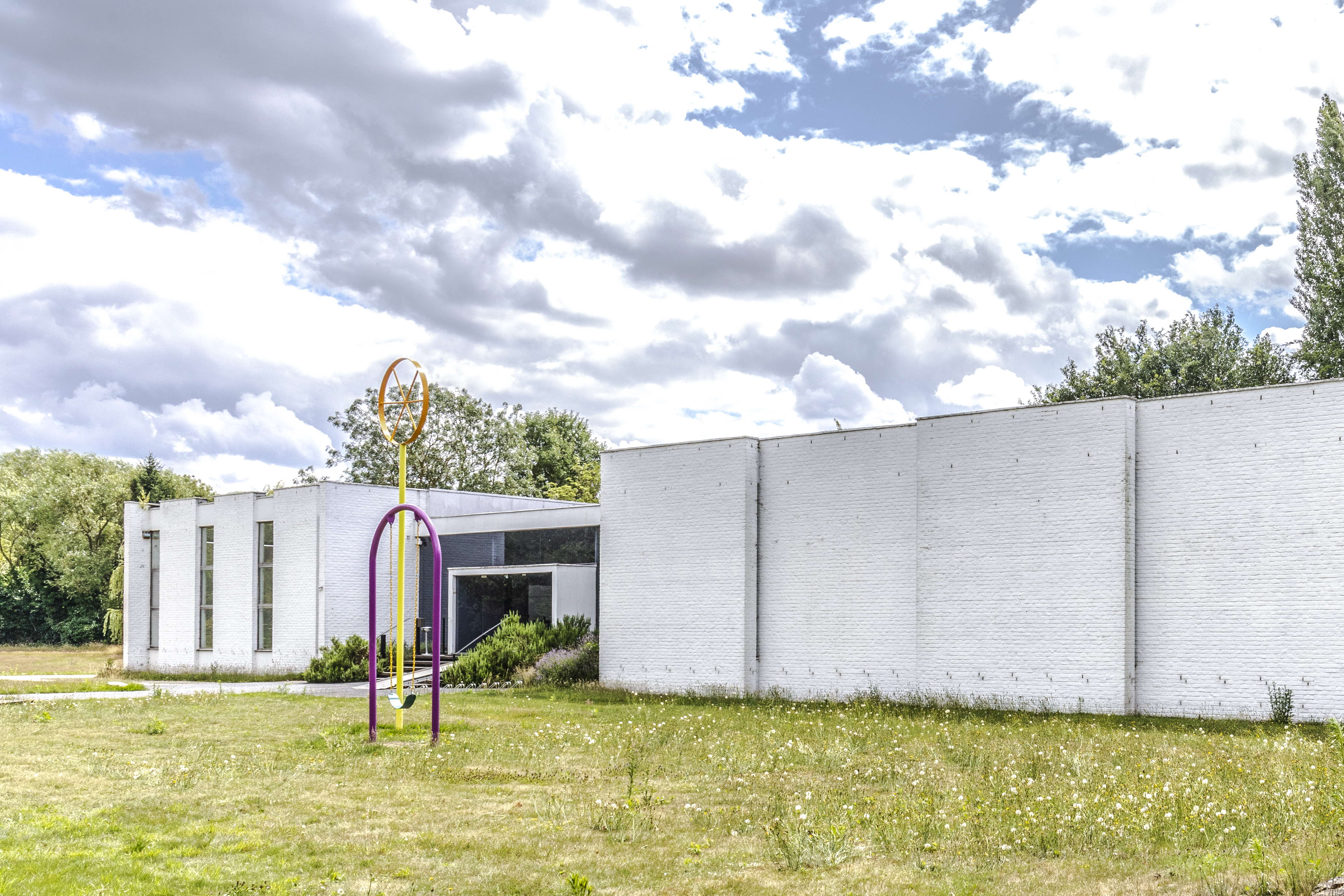 On Sunday, 5 September 2021, the Museum Dhondt-Dhaenens celebrates its reopening after the first phase of the renovation.
Over the past six months the museum building, designed by Erik Van Biervliet and opened in 1968, has been renovated by SVR-Architects with respect for the original architecture and surroundings. In this first phase, the existing tile floor was replaced and the roof was tackled.
On the occasion of the reopening, MDD presents six permanent works of art, created in response to the museum's architecture.
Zes permanente kunstwerken
Zes permanente kunstwerken spans the museum's history from David Tremlett's 1990 wall drawing and Niele Toroni's paintings from 2007, to Kelly Schacht's re-interpretation of her 2008 installation and new site-specific projects by Lieve D'hondt, Lili Dujourie, and Bjarne Melgaard.
Beeldentuin
MDD's sculpture garden offers highlights of the museum's rich history – and future – with works by Paul Van Gysegem (1964), Bernd Lohaus (1991), Karel De Meester (1992), Isa Genzken (1998), Gary Hume (2020) and Rirkrit Tiravanija (2018/2021).
---
OPENING
​SUNDAY 5 SEPTEMBER ⎥ 14:00 – 18:00
EXHIBITION
​05.09 – 10.10.2021 ⎥ THURSDAY – SUNDAY, 10:00 – 17:00
FREE ADMISSION, NO RESERVATIONS REQUIRED
---