Musea Brugge welcomes a rare drawing by Michelangelo, in addition to almost 2,000 drawings by world famous artists like Jordaens, Boucher and Stadanus
The Jean van Caloen Foundation of the castle estate at Loppem has entrusted the further care and administration of their drawing collection to the Bruges Print Room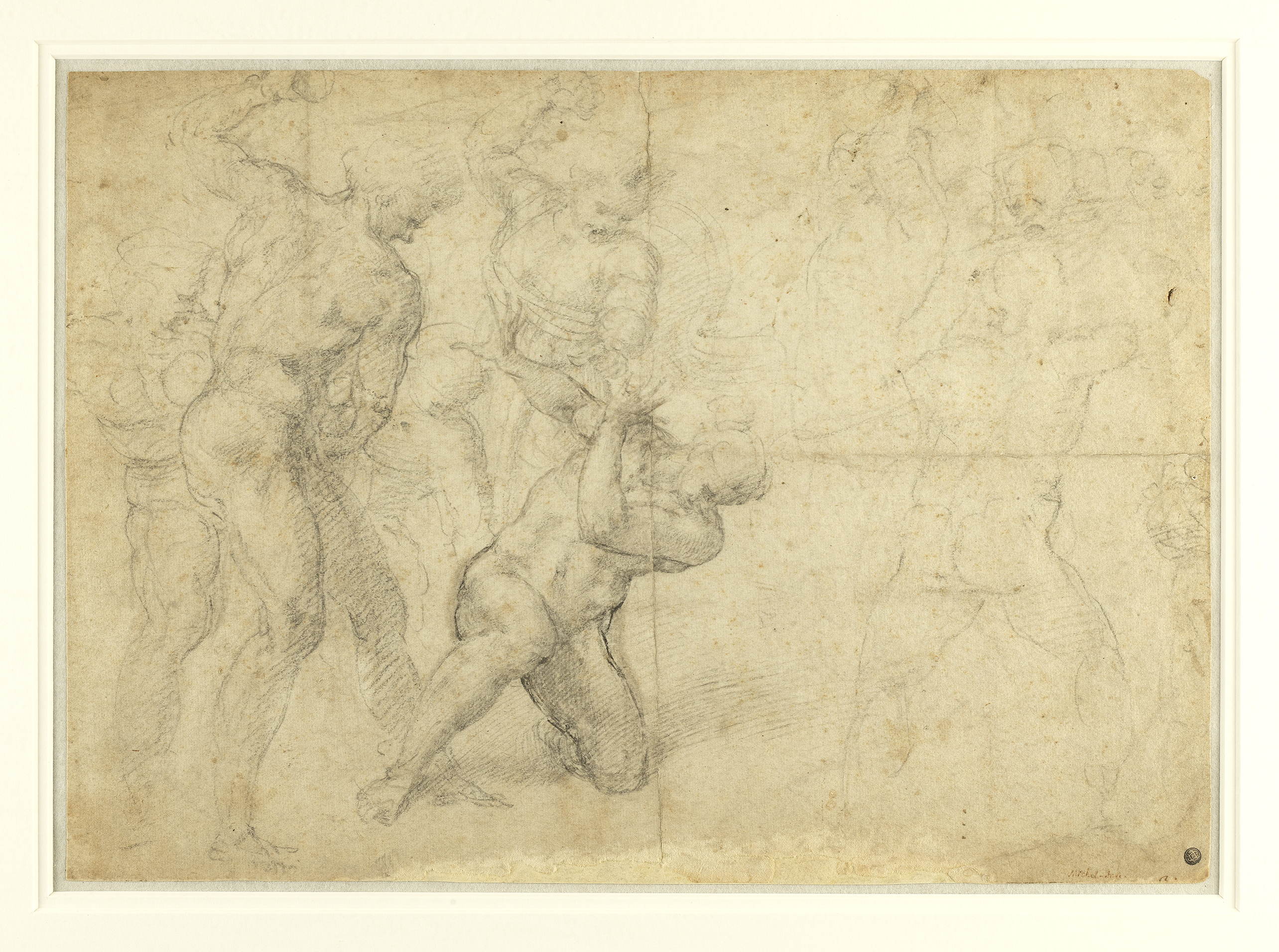 ---
Press release ​
​For immediate release
---
Musea Brugge welcomes the addition of 1,930 drawing masterpieces and 25 sketch books to its collection. The Jean van Caloen Foundation of the castle estate at Loppem has entrusted the further care and administration of the collection to the Bruges Print Room, with effect from 17 May. 
The drawings date from the late 16th century to the 20th century and were collected primarily by Baron Jean van Caloen (1884-1972). 
Amongst other works, the collection contains the drawing of 'The Priest's Blessing' by Jacques Jordaens and a fine depiction of a young woman by the French master François Boucher. The absolute highlight of the collection is the magnificent 'Stoning of St. Stephen' by Michelangelo Buonarotti. It is the only drawing of the celebrated Italian Renaissance artist currently held in Belgium. It is a remarkable piece, not least because it is a composition study: a drawing in which Michelangelo set down some of his ideas on paper. Drawings of this kind were used by artists as preparatory sketches for larger final works, such as paintings or sculptures.
In addition to works by Italian and French masters, the Flemish, Dutch and Belgian schools are particularly well represented. Until now, the collection has been a largely hidden but much cherished treasure. Its valuable works were only lent sporadically and in limited numbers.
Musea Brugge and the Jean van Caloen Foundation will celebrate this transfer with a small-scale exhibition of seven of the collection's finest works in the Groeninge Museum. These works will be on display from 17 to 22 May, following which they will be given a place with all the collection's other works in the Bruges Print Room. Once there, they will be registered and digitalised in high resolution, before being made freely available to the public via Musea Brugge's digital collection database. 
Exhibition of 7 masterpieces
​17 - 22.05.2022 ​
​Groeningemuseum ​
​Dijver 12, 8000 Bruges
​www.groeningemuseum.be
---
"As Foundation, we decided to entrust the further care of our drawing collection to Musea Brugge, because we have the fullest confidence in their expertise and experience to ensure its proper preservation, management and display. It is for this reason that we have also invested significantly for many years in a strengthening of our collaboration with the City of Bruges. As a family, we have a historic connection with the city in general and the site where the Groeninge Museum is now located in particular. With the BRUSK project, Musea Brugge has shown that it wishes to continue investing in its collections in an ambitious manner for the future."
​— Jean van Caloen, Chairman of the board of directors of the Jean van Caloen Foundation
"We feel extremely honoured to welcome the Jean van Caloen Foundation's magnificent collection of drawings to Bruges. This means, amongst other things, that a number of artists who were not previously included in our collection will now be represented for the first time. Moreover, the Jean van Caloen collection also contains numerous other drawings that relate to works that are already a part of the city's collection." ​
​— Anne van Oosterwijk, Collection Director, Musea Brugge
---
About the Jean van Caloen Foundation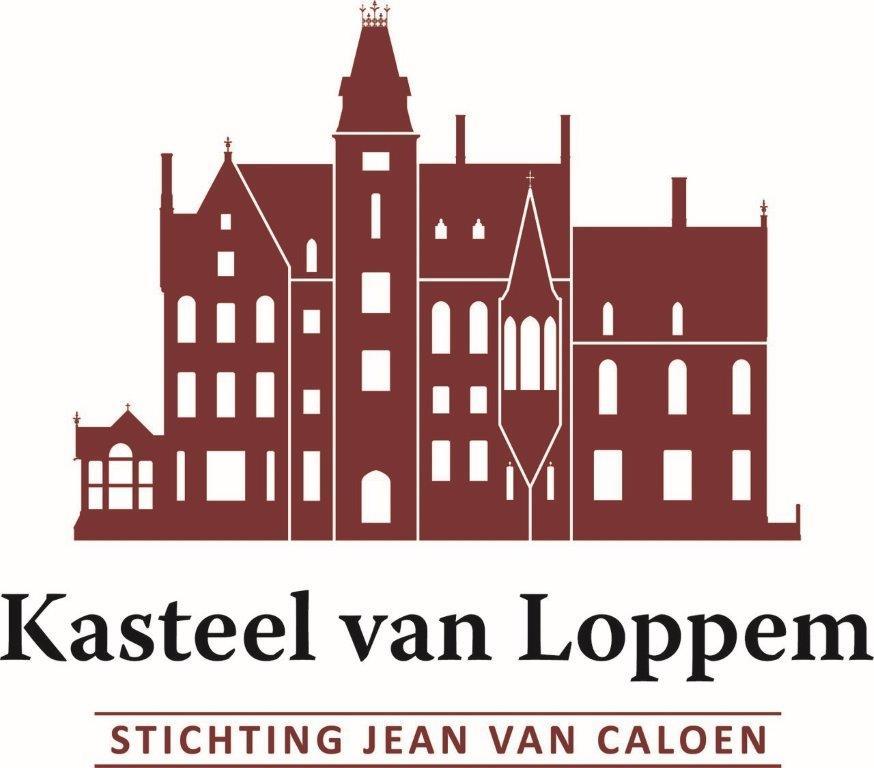 In 1856, Baron Charles van Caloen and his wife, Countess Savina de Gourcy Serainchamps, commissioned Edward Welby Pugin and Jean Baptiste Bethune to build them a romantic castle at Loppem. 
The castle is now home to a rich art collection, most of which was compiled by Baron Jean van Caloen (1884-1972), the grandson of Charles. He was a passionate collector with a wide range of interests: medieval sculpture, Flemish painting, stoneware from Raeren and Westerwald, Mechelen alabaster, Portuguese ivory, illuminated manuscripts, prints and drawings. These collections are now largely housed in specially renovated rooms on the first floor of the castle, where they are presented as part of a museum-like display.
In 1951, Baron Jean van Caloen set up the foundation that still bears his name and which is responsible for the administration not only of the castle, its surrounding park and ancillary buildings, but also of all the castle's contents. The purpose of the foundation is to preserve and maintain the entire castle complex for future generations, as well as to extend its various collections and make them more widely known. Because of its outstanding historical and artistic value, the castle was classified as a protected monument in 1985. Since then, it has been thoroughly renovated and its facilities upgraded. The castle grounds and maze are also listed as a protected landscape and are open to the public.
---
About Musea Brugge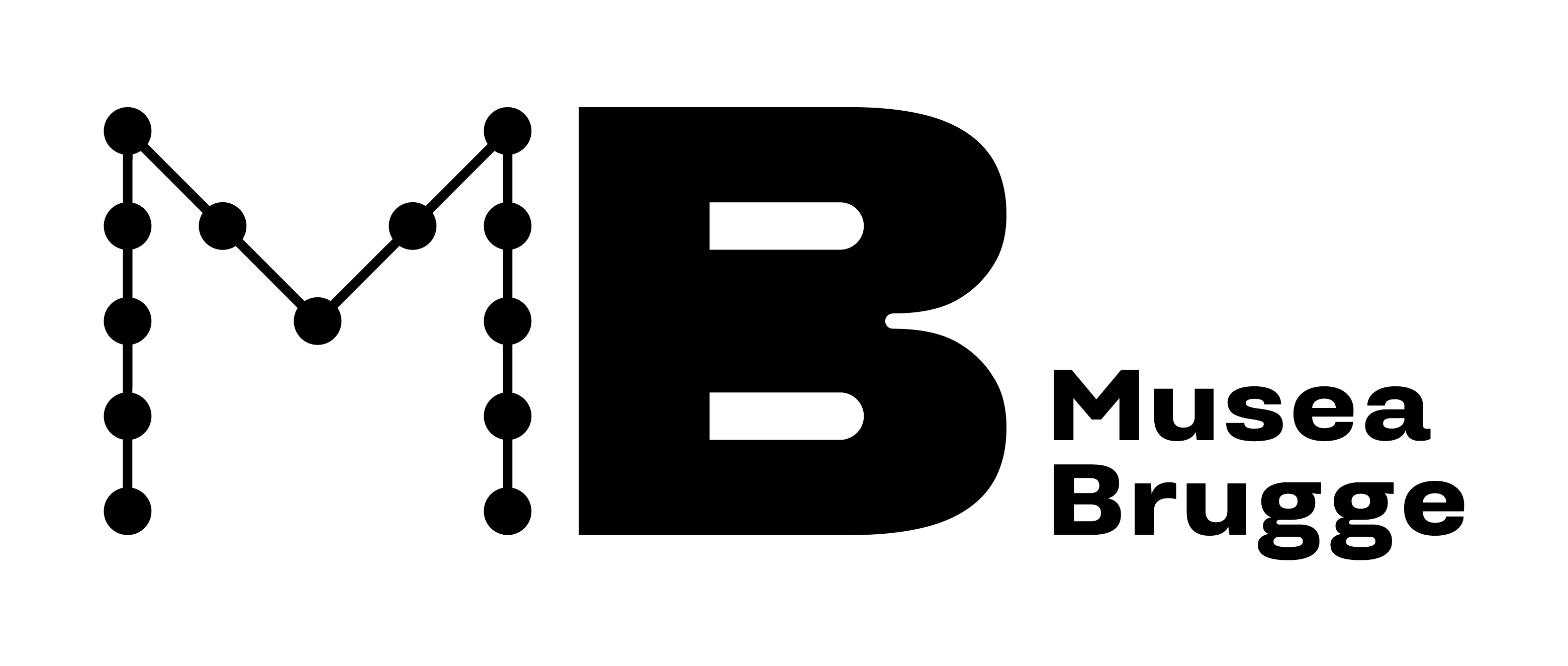 Musea Brugge connects its rich and diverse collection with people and society, with the past, the present and the future.
​​
​Musea Brugge is internationally known and respected for the richness of its collections and, in particular, for its outstanding collection of 15th and 16th century masterpieces from the Southern Netherlands.
In Groeningemuseum, one of the locations of Musea Brugge, you will find paintings by Jan van Eyck, Hans Memling, Hugo van der Goes, Gerard David, Hieronymus Bosch, Ambrosius Benson, Lancelot Blondeel, father Pourbus and his sons and their contemporaries. They were masters who came from the Low Countries and often worked in Bruges and completed assignments there in the late 15th and early 16th centuries. Several of those paintings are regarded as milestones in the history of European art.
---
Selecton of images
---
Press contact ​
​Micha Pycke ​
​Club Paradis ​
​[email protected] ​
​+32 (0)486 680 070
---
Press Kit
PDF - 454 Kb
Download