Mathieu Harel Vivier at the CENTRALE box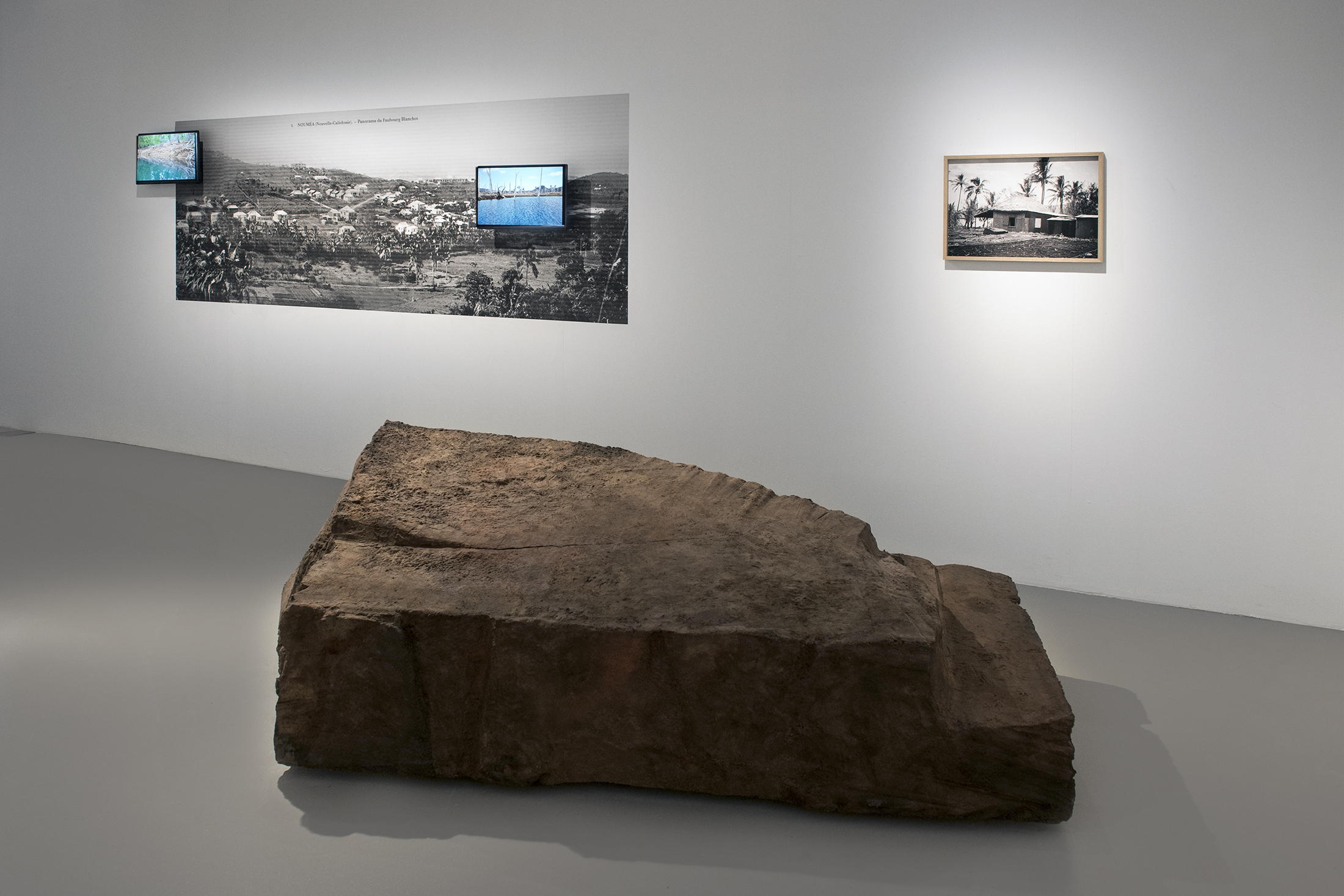 Mathieu Harel Vivier is interested by New Caledonia as a territory crossed by flows. Due to its situation in the Coral Sea and in the South Pacific Ocean, its mining operations, cultural crossbreeding
and its customs, each portion of the Caledonian landscape is organised around flows that regulate numerous activities and build a singular landscape. Whether sea movements, the arrival
of ore carriers or transportation of the latter, the entire stake of the artist's researches resides in the displacement of the uses of the Kanak custom towards a reflection on the deployment of images in space. Mixing photographs, sculpture, sound recordings, videos and archives, two facets of this reflection are presented at CENTRALE.box and the Espace 36 in France.
With the support of Fresnoy - National Studio of Contemporary Arts, Tourcoing (FR)
Mathieu Harel Vivier
​Prendre coutume
​EXPO 14.11.2019 > 12.01.2020
​WED > SUN 10:30 > 18:00 ​
​Free entrance
​CENTRALE box
Presskit_MHarelVivier.pdf
PDF - 4.1 Mb
Download
---

​CENTRALE box
​Many artists and creators present their latest pieces at CENTRALE in parallel to large exhibitions. They are usually laureates of various prizes (Médiatine/ ArtContest/Watch this space) or were invited by a confirmed artist.