Young Belgian designer Maria Scarpulla presents a new limited edition series of 30 unique tables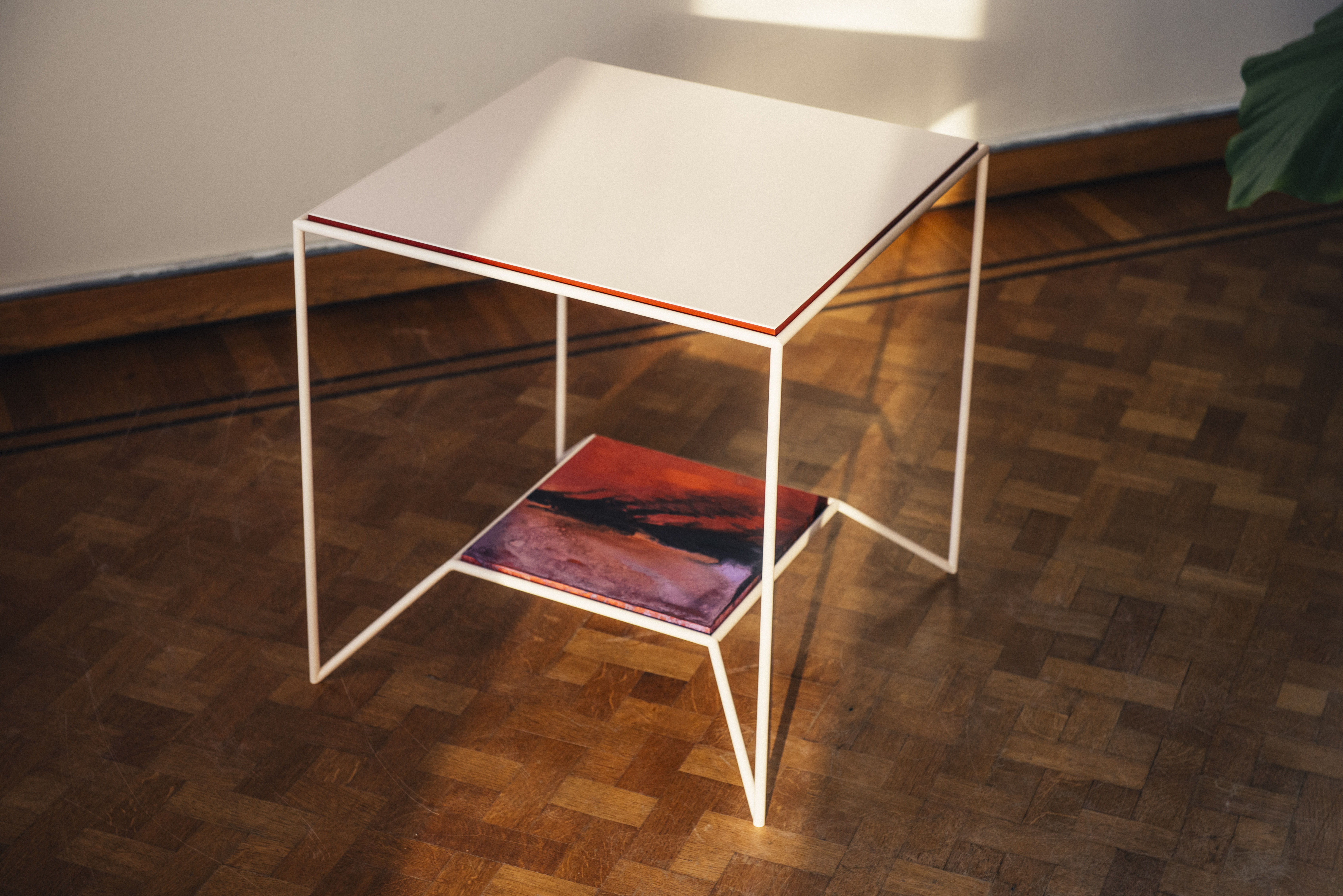 The young Belgian designer Maria Scarpulla (° 1987) presents a limited edition series of 30 tables, each incorporating a unique painting, named "You Know The Way, Right?".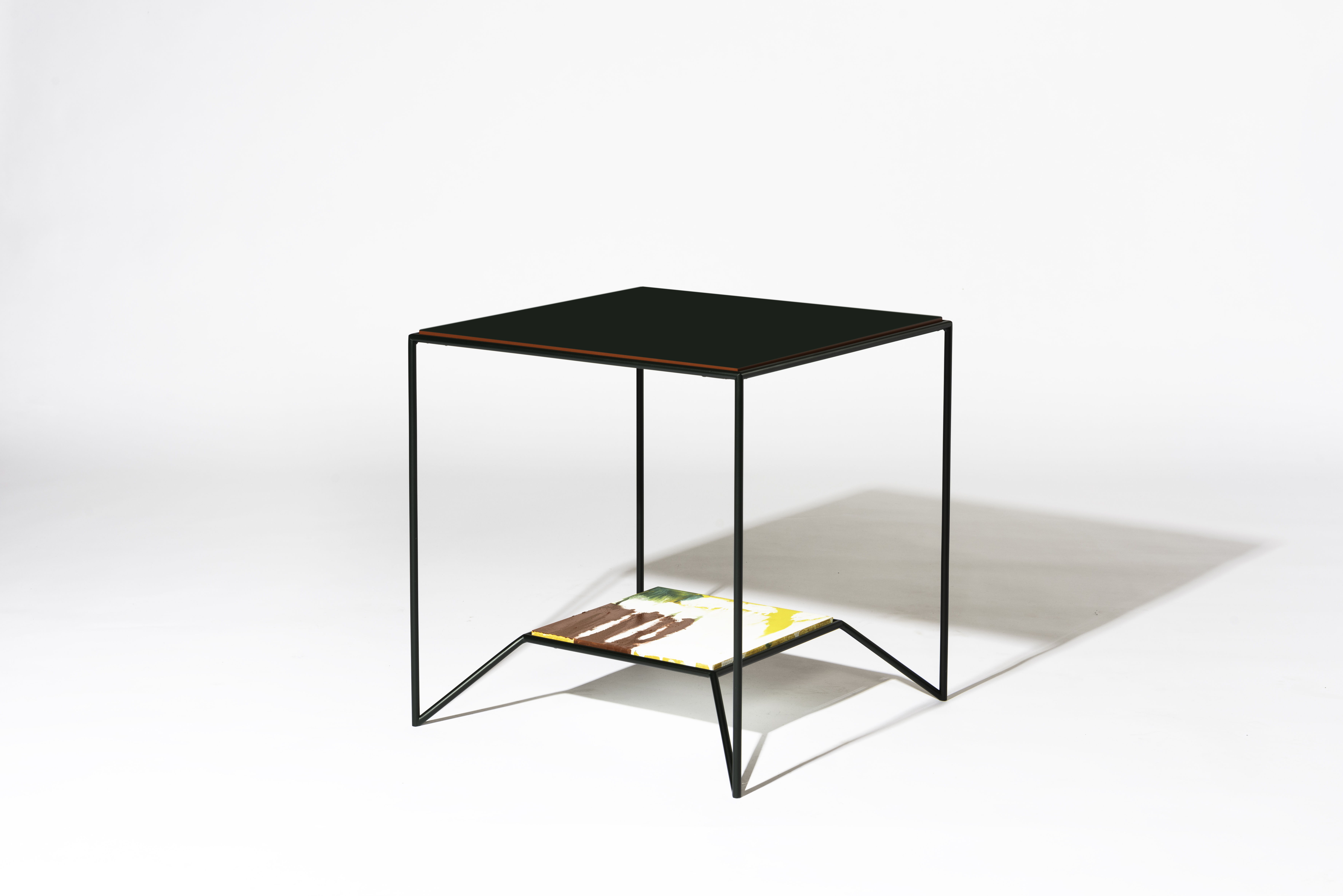 Scarpulla creates objects that can be both furniture and artworks. Her search for a universal language of form and freedom, of color and simplicity, leads her to subtle, poetic designs that express her love for timeless beauty. She experiments with colors, and plays with the contrasts that they bring about. The series presented during the exhibition consists of thirty unique tables with frames in three colors: blue, pink and green. The frames are combined with a rotating top with two different colors, in all thirty tabletops one side is always red… The common thread throughout the collection.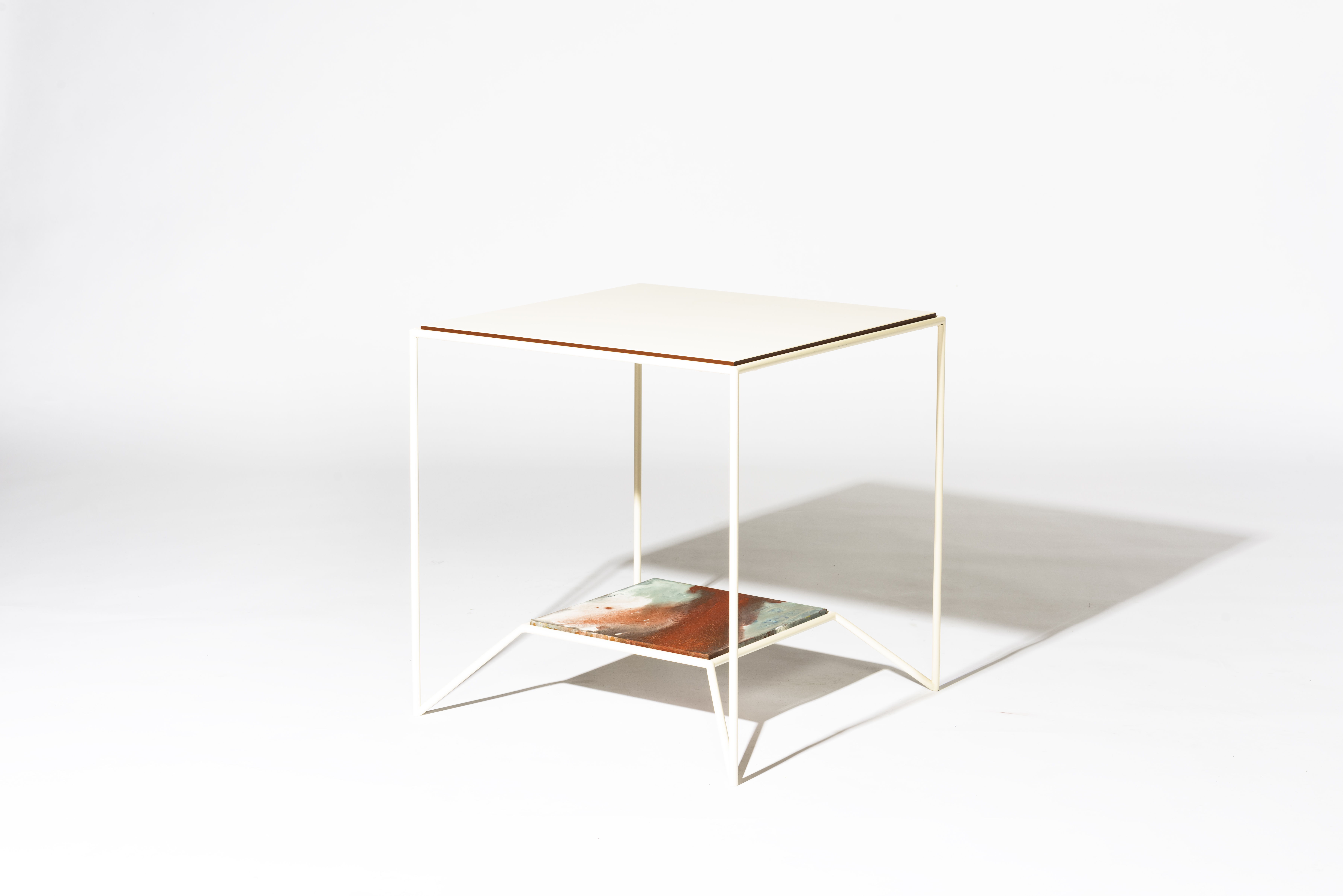 Each table contains a singular abstract painting by Maria Scarpulla, which connects furnishings and art. The contrast between the minimalist shapes of the tables and the abstract elements of the paintings provides a surprising result. The design transcends the functionality of the object - a delineated, sleek and pure object - by the addition of a free, intuitive artwork.
Bringing together design and art results in thirty unique pieces that gives a seductive impression of what is possible. The options stimulate the creativity of the user and give him / her an active role in the design. Their function as unique artworks and objects is an invitation to enter into a dialogue with the work. "A conversation in color and form" - a conversation between the designer and those who welcome the objects in their environment. The presentation during the exhibition - conceived as a total installation or Gesamtkunstwerk - contributes to this dialogue.
​
​www.mariascarpulla.com
---
Maria Scarpulla
​Exhibition: "You Know The Way, Right?" ​
​From the 7th until the 10th of June 2019 – 11am – 9pm
​Opening: 6th of june 2019 – 5pm
​Location:
​Studio Stories
​Karel Van Hulthemstraat 45
​9000 Gent, Belgium
---