MANIERA presents a furniture collection of the renowned Italian architect Francesca Torzo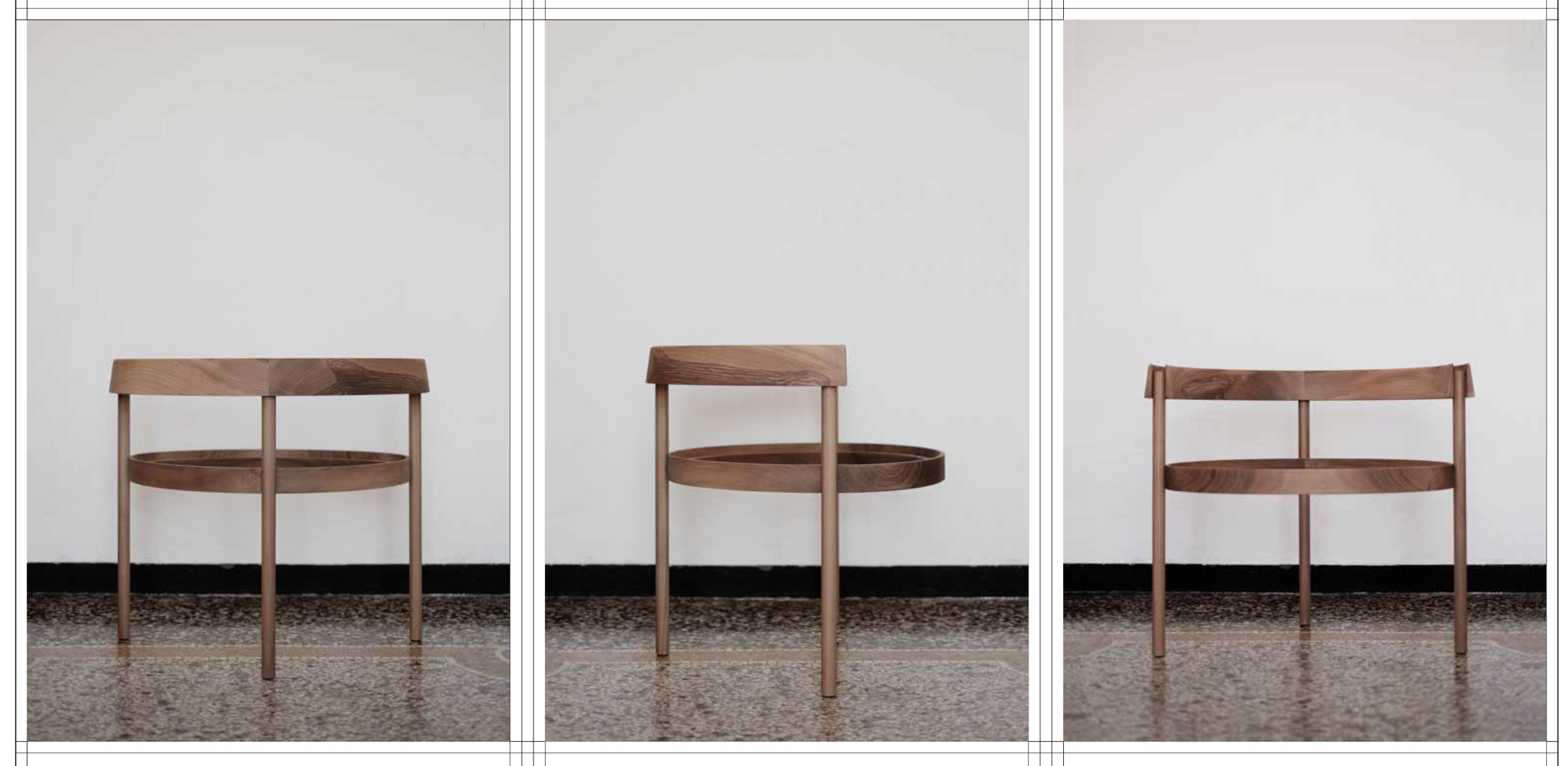 The Brussels gallery MANIERA presents a collection of furniture objects by the renowned Italian architect Francesca Torzo (1975, Padova, lives and works in Genoa).
Having previously collaborated with Peter Zumthor, the architect Francesca Torzo opened her own office in Genoa in 2008. In 2018 she was a participant in the 16th Architecture Biennale in Venezia. Her recent project for the extension of the Z33 in Hasselt has been awarded with the International Piranesi award in 2018, as well as with the Italian Architecture Prize in 2020.
​​
​For some time, Francesca Torzo has been studying and analysing the visual languages of architecture, with a particular focus on experimenting with the potential of materials. Yet, it is only the first time that Torzo is approaching furniture. At the invitation of MANIERA, she conceived and developed a furniture collection in which she continued this process of experimentation and projected the materials into a poetic, emotional dimension.
​​
​The collection consists of 10 pieces: 6 pieces of furniture (a sofa, an armchair, a chair, a table, a foldable low lounge chair and a cloth hanger), two kitchen objects (a bottle opener and a mortar) and two textile objects (a kimono and a plaid). All these objects share a certain form of grace, elegance and sensuality. The seductive interplay of lines and the use of materials such as walnut, textile, steel, brass, leather, basalt, reed and silk velvet results in objects that are as simple as they are complex, as timeless as they are stylish.
​​
​For Torzo, developing this collection was another way of reflecting on human life and the way we use and interact with the objects and space around us. The collection can therefore be seen as a reflection on consciousness, character and movement. With this collection Torzo wanted to create objects that facilitate meaningful relations between people and their worlds.
"I believe there is no difference in reflecting on furniture, objects or spaces, as they all exist within the relationships with other elements that build the scenography of our daily lives and our domesticity. We live in landscapes, all the time. These landscapes are scenes for life, like a cultural theater play, and bring us to an exchange of thoughts".
​— Francesca Torzo
---
Francesca Torzo
​Gestures
​These Are Only Hints And Guesses
​MANIERA
​20 September - 21 November 2020
​Opening: Saturday 19 September, 5pm - 8pm
---
Francesca Torzo
Francesca Torzo (°1975 in Padova, Italy) established her own studio in Genova in 2008. She has studied architecture at the TU Delft, ETSAB Barcelona, AAM in Mendrisio and the IUAV in Venice. She has been working for Peter Zumthor in Haldenstein and Bosshard Vaquer in Zurich and has been a teaching assistant for Atelier Bearth at the Accademia di Architettura di Mendrisio in Switzerland. Since 2017 she is holding a professorship at the Bergen School of Architecture in Norway. Torzo has been part of the 16th architecture Biennale in Venice as part of Freespace curated by Yvonne Farrell and Shelley McNamara in 2018 and was the chairman of the Maarten Van Severen Foundation in Ghent from 2018-2019. Torzo has been the winner of the WA Moira Gemmill Prize in 2020. Her project for the extension of the Z33 in Hasselt has been awarded with the International Piranesi award in 2018, as well as with the Italian Architecture Prize in 2020.
The studio led by Francesca Torzo consists of a small, international team of young architects. Their aim is to establish a close dialogue between academic research and the collaboration with builders in order to create designs capable of fuelling the conscience and curiosity about the way we are living. 
The studio has situated itself in an almost solitary position in order to find the necessary time, quietness and focus that is needed for its carefully executed work. All projects start from an understanding of the material constraints and the cultural context in which they are placed in. In that way a distinct narrative can be formulated, which is capable of leading through the entire process. However, this vision formulated in the beginning of each project consists of an invisible construct of memories, thoughts and feelings, rather than anything concrete. At the end the final physical manifestation is formed by a repetitive activity of collecting, hunting and discerning – a practice that demands patience and empathy with the contradictions of human life. ​ 
---