MANIERA Gallery wins the PAD Prize for contemporary design object with the dining chair by Studio Mumbai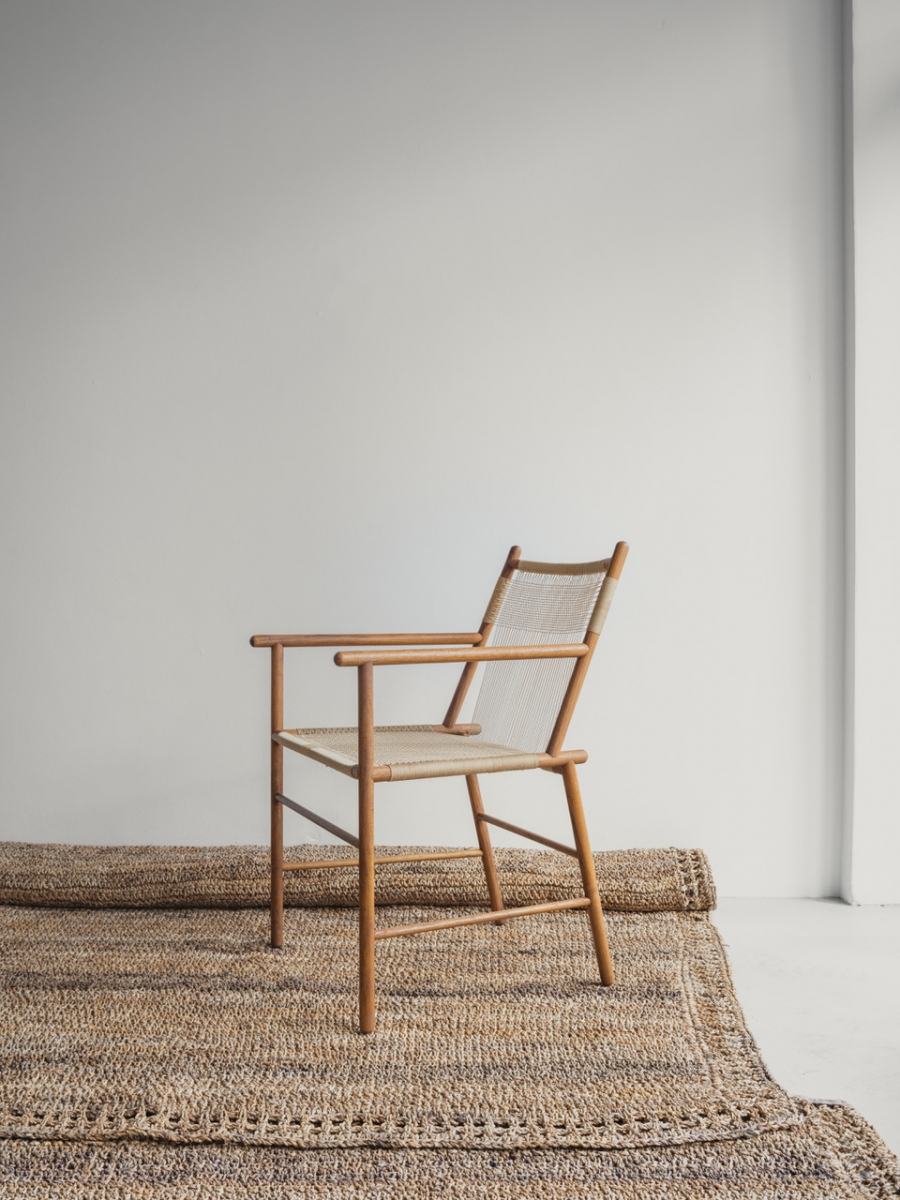 At PAD Paris — the design fair that is running from 6 to 10 April at Tuileries in Paris — Belgian gallery MANIERA has been awarded the PAD Prize for Contemporary Design Piece with the Dining Chair II - Muga Silk designed by Studi Mumbai - Bijoy Jain.
Every year, the PAD Prize Jury - consisting of leading voices in contemporary design such as Jacques Grange, Joseph Dirand, Hugo Sauzay, Mathilde Favier, selects from among the exhibitors the Award-Winning stand, Award-Winning Contemporary Design Piece, and the Award-Winning Historical Design Piece.
Each Award acknowledges the display and curatorial signature of the galleries' booths, as well as the quality and innovation of the works brought to the fair.
​​
​CONTEMPORARY DESIGN OBJECT
​MANIERA
​DINING CHAIR II – MUGA SILK designed by Studio Mumbai – Bijoy Jain made in teakwood and muga silk Booth 03
---
About Maniera
MANIERA gallery commissions architects and artists to develop furniture and objects for use, offering them the opportunity to take an excursion beyond their usual practice. Architects often have a close relationship with the visual arts and artists are often inspired by the spatial environment. MANIERA crystallises these affinities into new design proposals. More than just furniture, the objects produced by MANIERA are a deliberate search for confrontations between the realms of architecture, design and art.
MANIERA brings both up-and-coming and well-established figures to the fore. What they all have in common is a personal language and hand, a conceptual mode of thought, and an authentic and idiosyncratic 'maniera' or working method.
MANIERA was founded by Kwinten Lavigne and Amaryllis Jacobs in 2014.
---
About PAD Paris
Created in 1998, the PAD was the first design fair in the world and after 23 editions remains today the leading and unmissable event for international design collectors. The PAD brings together the best International and French galleries of historical, modern and contemporary Design.
PAD discerns the aesthetic aspirations of its time and offers the best of Design in a beautiful setting which constantly renews itself. Each edition is an evolution which brings to the visitor's attention a new dialogue between the specialties of Decorative Arts and Design.
Over the years, the PAD has asserted its personality and unique point of view on the Art of Living and Collecting. The PAD offers its visitors an exceptional journey of beauty, a stimulating resonance between the works, but also between the specialties and personalities of the participating gallery owners.
A certified and authentic fair where the eye is constantly alert, the mind on the ball, the PAD is the place where contemporary taste for 20th and 21st century Design is not only revealed but contructed.