M Leuven presents a major solo exhibition by Wael Shawky
Dry Culture Wet Culture — 11 March – 28 August 2022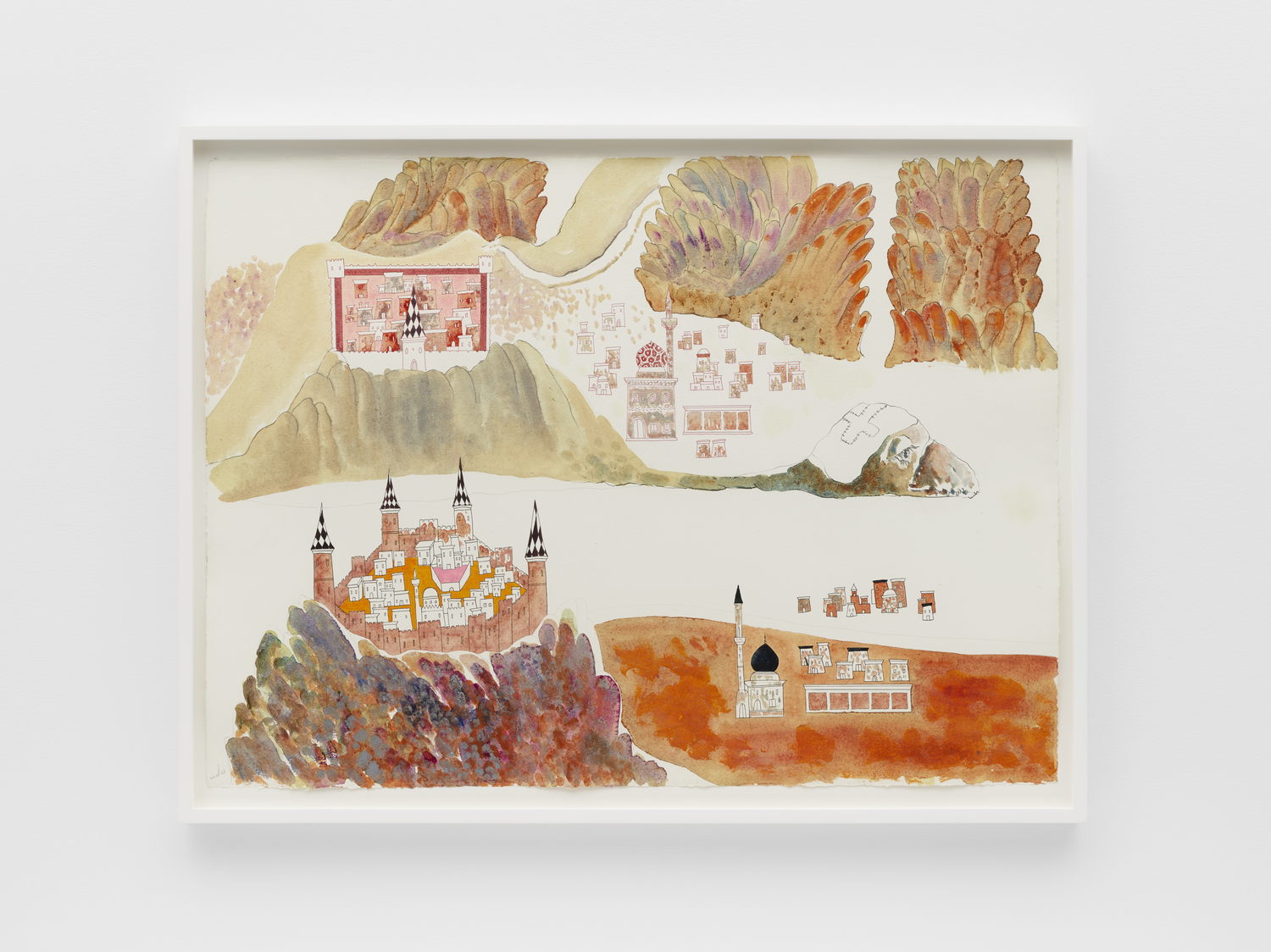 M Leuven presents a major solo exhibition by Egyptian artist Wael Shawky.
Egyptian artist Wael Shawky (1971) spent many childhood years in Alexandria, Egypt and Mecca, Saudi Arabia where he witnessed the transition from a nomadic society to a modernised society. This transition from Dry Culture to Wet Culture made a deep and lasting impression on him.
Social change remains central to his art and in particular the question how this intertwines with themes such as identity, religion, politics and history. He sees his artworks as a way of making these issues tangible. He works with various media including paintings, drawings, sculpture, film and even music. 
At the exhibition 'Dry Culture Wet Culture' you can see two new installations. The first is 'The Gulf Camp project: The Wall #2' and is part of 'The Gulf Project Camp' series, a project that explores the history of the Arabian peninsula from the 17th century onwards. The installation includes a wall covered in black graphite on which cloths have been stretched out recalling Bedouin tents. It brings together a traditional nomadic form of society with a contemporary, industrialised one.
The second new installation was made especially for M. Based on Shawky's interest in societies and local traditions, he tries to adapt his works and the way they are presented to the surroundings. The museum hall, with a panoramic view of the city of Leuven, was the starting point for 'The Gulf Camp Project': Drama' which is a large installation that embraces the concepts of urbanity and architecture.
M also shows drawings, woodcuts and a film from the 'Cabaret Crusades' series. At its centre is a film trilogy that tells the story of the Crusades, but then from an Arabic perspective. The characters are played by puppets - some of them are on display in the exhibition. 
'The Cave' is also a film work. It shows Shawky walking through a supermarket while reciting a passage from the Koran. The video raises questions: Is it an attempt to link economics and religion? Or does he just want to make it clear that those worlds are incompatible?
---
Wael Shawky: Dry Culture Wet Culture ​
​11 March – 28 August 2022 ​
​M Leuven 
​Curator: Valerie Verhack
---
Biography
Wael Shawky studied at the universities of Alexandria (Egypt) and Pennsylvania (US). Currently he lives and works in Alexandria and Philadelphia. In the past he had solo exhibitions at Louvre Abu Dhabi, Abu Dhabi, (2020); ARoS, Aarhus Kunstmuseum, Aarhus, Denmark (2018); Museum of Contemporary Art (MOCA), Yinchuan, China (2017); Castello di Rivoli, Turin, Italy (2016); MATHAF, Doha, Qatar (2015); MoMA PS1, New York, (2015) and K20 Düsseldorf, Germany (2014-15). His work has won several grants and awards, such as the Mario Merz Prize (2015); the Award for Filmic Oeuvre created by Louis Vuitton and Kino der Kunst (2013) or the Abraaj Capital Art Prize (2012). In 2010 he founded MASS Alexandria, an educational institution for promising artists active in Egypt. His work is represented by Lisson Gallery and Sfeir Semler Gallery.
---
Images