M HKA presents the first major survey exhibition of works by British artist Anthea Hamilton
17 FEBRUARY – 15 MAY 2022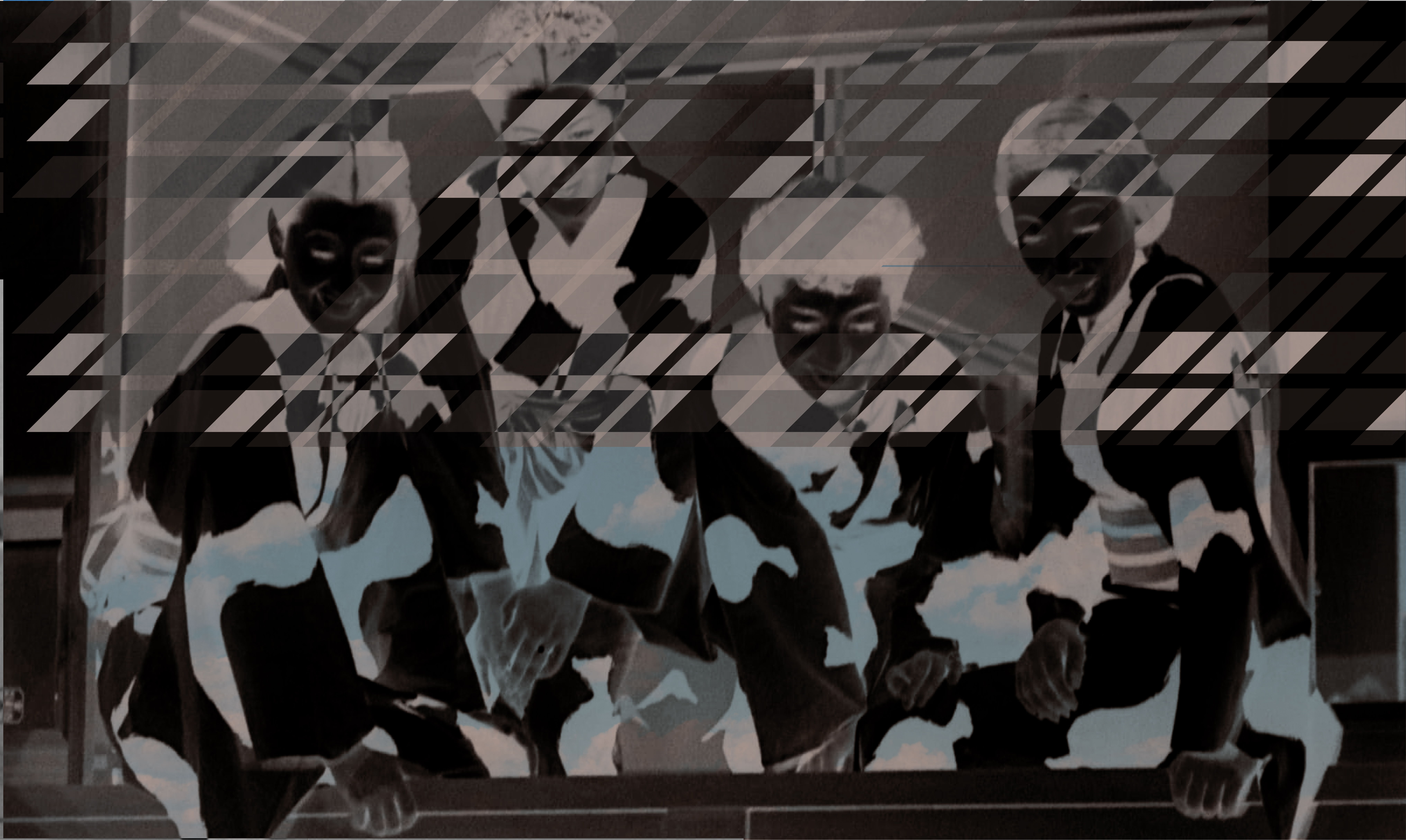 Mash Up, the first major survey exhibition of works by British artist Anthea Hamilton, will open at M HKA, Museum of Contemporary Art Antwerp in February 2022. 
For nearly two decades, Anthea Hamilton has developed a complex practice that spans sculpture, installation and performance. Hamilton dives without restraint into the meandering history of visual and cultural production, using her eye as a both subjective and productive lens through which to view (and recreate) the world. Her installations—which combine unexpected materials, scale and humour—propose an alternative and fragmented reality where gender roles, sexualities, food, domestic life, nature, and the traditions of different cultures, all rescind their status of firmly established clichés and become fluid notions. Hamilton's practice therefore relies on a strong belief in cohabitation, complexity and, by extension, imagination, positing the artworks' ontological ambiguity as a means to constantly challenge our perceived realities.
Using the "mash up" as her method, she masterfully filters and assesses elements culled from the present and recent past of fashion, art, food, nature, design, architecture and pop culture. She then resituates what we might otherwise consider familiar or comforting tropes and motifs in a continuous bid to sidestep obvious and hegemonic meanings. 
Influenced by the early 20th century French writer and dramatist Antonin Artaud and his call for the "physical knowledge of images", Hamilton aims to elicit a bodily response to an idea or an image when we encounter her works. The artist is best known for creating compelling and immersive large-scale statement pieces in which bodies, images, materials and spaces perform under the terms and conditions of a particular frame. 
Mash Up seeks to consolidate Hamilton's artistic language and further establish the artist's idiosyncratic voice. Its aim is to draw a comprehensive and precise picture of a practice characterised by devotional creativity, unexpected research trajectories, highly visual aesthetics, cross cultural interests, and interdisciplinary modes of production. Visitors are confronted by an exhibition of strong visual impact, inhabited by performative spaces and physical manifestations of images. Hamilton's exhibition invites us to think about the knowledge of forms and images, and raises relevant questions on representation, identity politics, and methodologies of freedom. 
The exhibition at M HKA is the first opportunity to share an in-depth reading and articulation of Hamilton's practice, whilst also opening up new perspectives and interpretations. Mash Up comprises no less than 70 works created by the artist throughout her career, alongside a series of new works, performances and exhibition-specific situations. Across 1800 square metres of exhibition space, existing works are staged alongside both new commissions and ways of looking at iconic past installations such as The Squash (Tate Britain, 2018), The New Life (Venice Biennale, 2019, and Secession, 2018), and Lichen! Libido! Chastity! (Turner Prize, 2016 and SculptureCenter, 2015). The exhibition testifies to the collaborative dynamic inherent to Hamilton's practice by featuring co-creations with and affiliations to (amongst others): artist Nicholas Byrne, architect and designer Gaetano Pesce, gardener and writer Roger Phillips, performer Carlos Maria Romera, photographer Lewis Ronald, and LOEWE fashion house as directed by designer Jonathan Anderson. 
Mash Up follows up on Anthea Hamilton's participation in Don't You Know Who I Am? Art After Identity Politics, an important research exhibition held at M HKA in 2014 as a large-scale study of the modes and means by which identity, post-identity, and human subjectivity are being considered by new generations of artists.
Weekly performances take place on Saturdays in the exhibition spaces for the full duration of the exhibition. 
---
Anthea Hamilton
​Mash Up
​17 February - 15 May 2022
​M HKA
​Curator: Anne-Claire Schmitz
Press Preview: Wednesday 16 February 2022, 10am
​Opening: Thursday 17 February 2022
Weekly performances each Saturday, 1-5pm ​
​from 17 February until 15 May 2022, In collaboration with DE SINGEL, Antwerp and as part of Carta 22, biennial festival of creation 21– 30 April 2022. More information here
M HKA would like to thank LOEWE for their support, without which Mash Up would not have been possible. 
M HKA would also like to thank Stielmannen for their generous contribution to the exhibition production.
---
PUBLICATION
The exhibition will be accompanied by a substantial monographic publication co-published by M HKA and Triangle Books, to be released concomitantly to the presentation in Antwerp. It will feature commissioned texts and a large volume of images testifying to the particular interest of Hamilton's work as a visual producer, including exhibition views, source images, research material, and documentation of collaborations, as well as a catalogue raisonné of the artist's oeuvre to date. 
The publication will be available in English and Dutch. 
Commissioned texts by Cédric Fauq, Milovan Farronato, Anthea Hamilton, Anne-Claire Schmitz, and Linsey Young. 
Release date: April 2022
Publishers: M HKA and Triangle Books 
Editor: Anne-Claire Schmitz 
---
ARTIST BIOGRAPHY 
Anthea Hamilton is a visual artist working across installation, sculpture, and performance. She completed her studies at the painting departments of Leeds Metropolitan University and the Royal College of Art London in 2000 and 2005 respectively. In 2016, Hamilton was one of four shortlisted artists for the Turner Prize presented at Tate Britain. Anthea Hamilton lives and works in London and is currently a guest tutor at the free, independent art school Open School East, in Margate (UK). 
Anthea Hamilton has exhibited her work internationally. Selected solo exhibitions include: The Prude, Thomas Dane Gallery, London (2019); The New Life, Secession, Vienna (2018); A is for... and, am, anxious, adore, Kaufmann Repetto, Milan (2018); The Squash, Tate Britain, London (2018); Love IV (with Nicholas Byrne), Schinkel Pavillon, Berlin (2016); Anthea Hamilton Reimagines Kettle's Yard, Hepworth Wakefield, Wakefield, (2016); Lichen! Libido! Chastity!, SculptureCenter, New York (2015); Kabuki, The Tanks, Tate Modern, London (2012); Sorry I'm Late, Firstsite, Colchester (2012); Les Modules, Fondation Pierre Bergé - Yves Saint Laurent, Palais de Tokyo, Paris (2012); and Gymnasium, Chisenhale Gallery, London (2008). In recent years, she has taken part in multiple group exhibitions including: Bloomberg New Contemporaries 2020, South London Gallery, London (2021); The Paradox of Stillness: Art, Object, and Performance, Walker Art Center, Minneapolis (2020); May You Live in Interesting Times, Biennale di Venezia 58, Venice (2019); La Vie Moderne, 13eme Biennale de Lyon, Lyon (2015); Burning Down The House: 10th Gwangju Biennale, Gwangju (2014) and Don't You Know Who I Am? Art After Identity Politics, M HKA, Antwerp (2014). 
---
M HKA — MUSEUM OF CONTEMPORARY ART ANTWERP 
The Museum of Contemporary Art of Antwerp was established in 1985 when over 150 works were donated by international artists to form the Gordon Matta-Clark Foundation, and a first exhibition devoted to the work of Gordon Matta-Clark.
Since then, M HKA has evolved as a museum for contemporary art, film, and visual culture in its widest sense. It is an open place where art, artists, and the public meet. The M HKA bridges the gap between artistic questions and wider societal issues, between the international and the regional, artists and public, tradition and innovation, reflection and presentation. The museum's collection and ongoing acquisitions are central to our activities, as well as related areas of outreach and research.
---
ABOUT THE CURATOR — ANNE-CLAIRE SCHMITZ
Anne-Claire Schmitz joined the new artistic team of M HKA, Museum of Contemporary Art Antwerp in 2020 as a Senior Curator. In 2019, she was the curator of the Belgian Pavilion of the 58th Venice Biennale with MONDO CANE, an exhibition by Jos de Gruyter & Harald Thys. From 2012 to 2019, she served as the founding director and curator of La Loge, a privately initiated non-profit organisation dedicated to art, architecture and theory. Her programme paid particular attention to questions of space, habitat, use and material culture, whilst being a site for exploring the potential of interdisciplinary encounters. Prior to this, she was a curator at Witte de With, Centre for Contemporary Art in Rotterdam. Alongside her main commitments, she has regularly been invited to curate exhibitions for other institutions such as Fondation Pernod Ricard, Paris; Kunsthalle Wien, Vienna; and WIELS Contemporary Art Centre, Brussels.
---
IMAGES