Lebanese gallery Alice Mogabgab inaugurates its new Brussels space with a solo show of Etel Adnan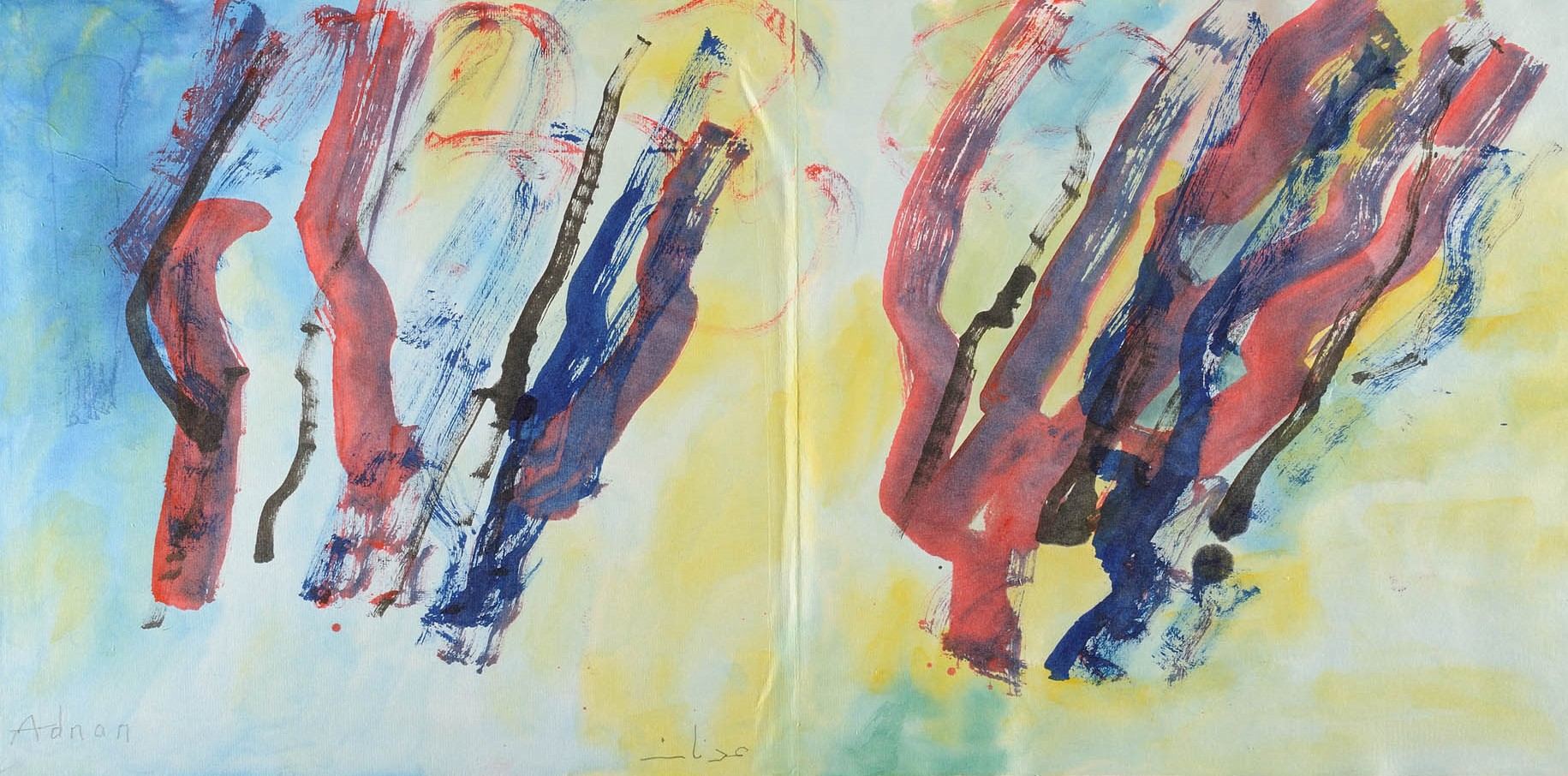 Sunday 13 January 2019, Alice Mogabgab Gallery, founded in Beirut in 1994, inaugurates its new Brussels space with the first solo exhibition in Belgium by Etel Adnan. 
Writer and artist Etel Adnan (°1925, Beiroet, Libanon) began painting in the early 1960s. Widely known for her poetry, novels and plays, she moves fluidly between the disciplines of writing and art and is a leading voice of contemporary Arab-American culture. The wide reputation of Etel Adnan's work has in recent years reached undeniable international dimensions, reflecting its artistic and literary qualities as well as the many different facets of the artist's personality.All her work – paintings, pencil and ink drawings, textiles, ceramics, calligraphy, leporellos – impresses us by its beauty and lightness of the forms and colours, and by the evident spontaneity of its creator, affirming the immediacy of her expressive desire as much as its gestation, says the author in his introduction. 
The exhibition Etel Adnan, encres, dessins, leporello presents two sets of work originating from private collections in Lebanon, acquired by the gallery over the last ten years. The first set, composed of thirteen ink and pencil drawings, is dedicated to the tree, the trunk and its crown. Whether it is a single tree, two or three together or a small wood, Adnan uses bold gestures when depicting this symbol of life. From uprooting to a celebration of the world, from rifts and tears to a final fulfilment, from writing to self-portraiture: "Each and every tree is a song", Adnan wrote in a poem published by Alice Mogabgab Gallery in 2017. 
The second set is entitled Forests. Thirteen diptychs painted with water colour and ink form a series presented in a leporello of an exceptional format, undoubtedly one of the largest ever produced by Etel Adnan. Here, the branches are replaced by explosions of colour, glorifying at once the tree and the painting. My paintings and drawings are a celebration of the world, writes the artist. 
Etel Adnan: encres, dessins, leporello
​13 January - 2 March 2019
​Galerie Alice Mogabgab
​Rivoli - Espace 28
​Chaussée de Waterloo 690, 1180 Brussels
​​
​Opening: Sunday 13 January 2019, 15.00 – 19.00
​with a presentation of the exhibition by Michel Baudson at 16.00.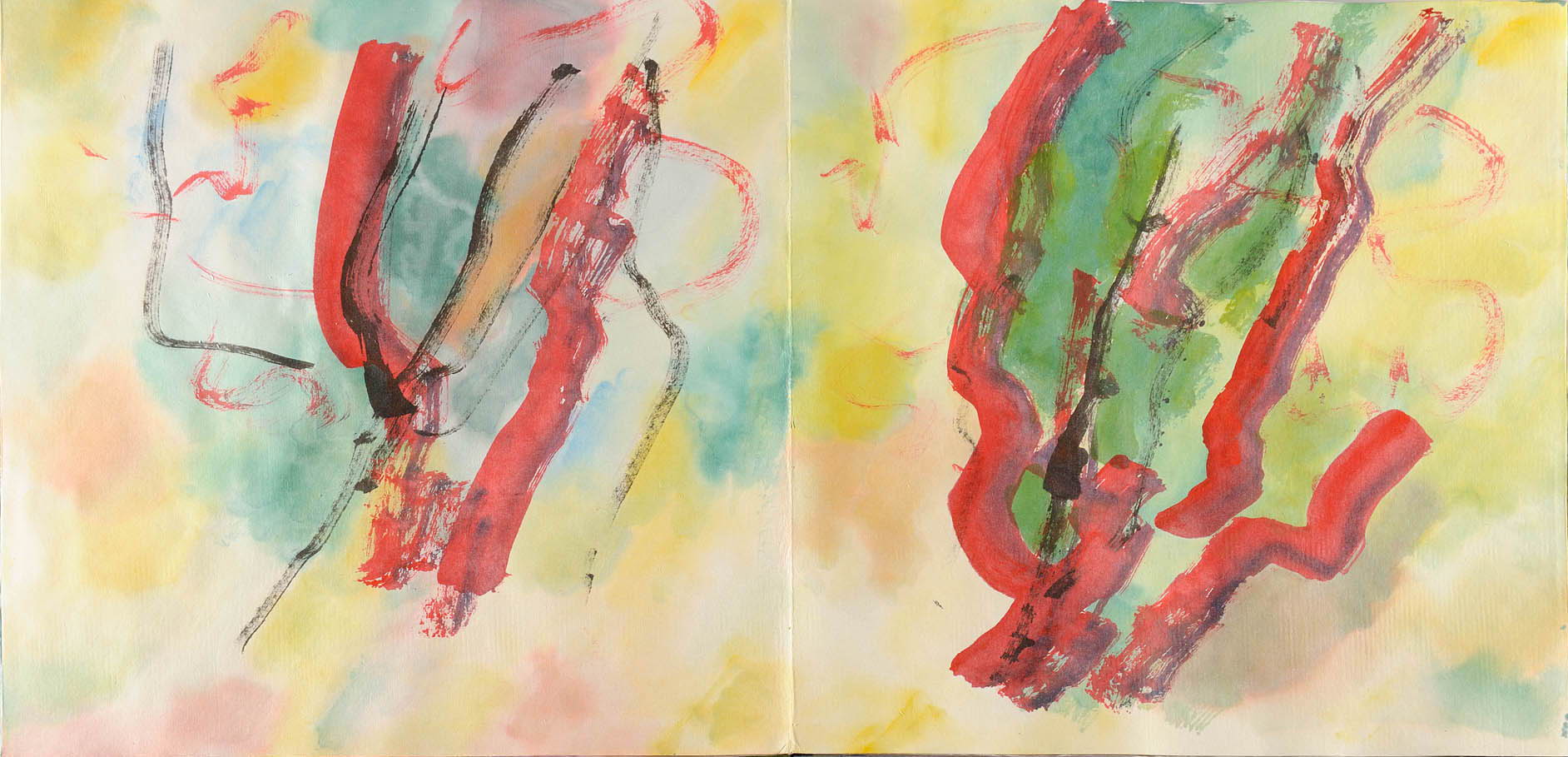 About Etel Adnan
Etel Adnan was born in 1925 in Beirut and lives and works between Sausalito, California and Paris. She studied philosophy at the Sorbonne, Paris, University of California, Berkeley and Harvard. Settling in Sausalito, Adnan began to make paintings, a move that was prompted, in part, by her decision to stop writing in French following the Algerian War. Adnan has said that 'colors exist for me as entities in themselves, as metaphysical beings, like the attributes of God exist as metaphysical entities', and this idea continues to be a key characteristic of her work.
She paints in oil paint with the canvas laid on a table, using a palette knife to apply the paint in firm swipes across the surface. Her elemental colour field compositions exude an intense energy, recalling the block-like slabs of colour in the late French landscapes of Russian artist Nicolas de Staël or the paintings of Paul Klee. During her time in Sausalito, Adnan began to focus on the surrounding landscape, in particular, Mount Tamalpais which was visible from the windows of her home.
Alongside painting, Adnan has continued to make leporellos, pocket-sized books that unfold to several metres long, like a scroll, and also tapestries which translate the vivid colours of her paintings into wool. The leporellos combine verbal and visual observation and are lavishly illustrated, filled with landscapes and transcriptions of Arab poetry by writers such as Mahmoud Darwish and Yusuf al-Khal as well as Adnan's own writing.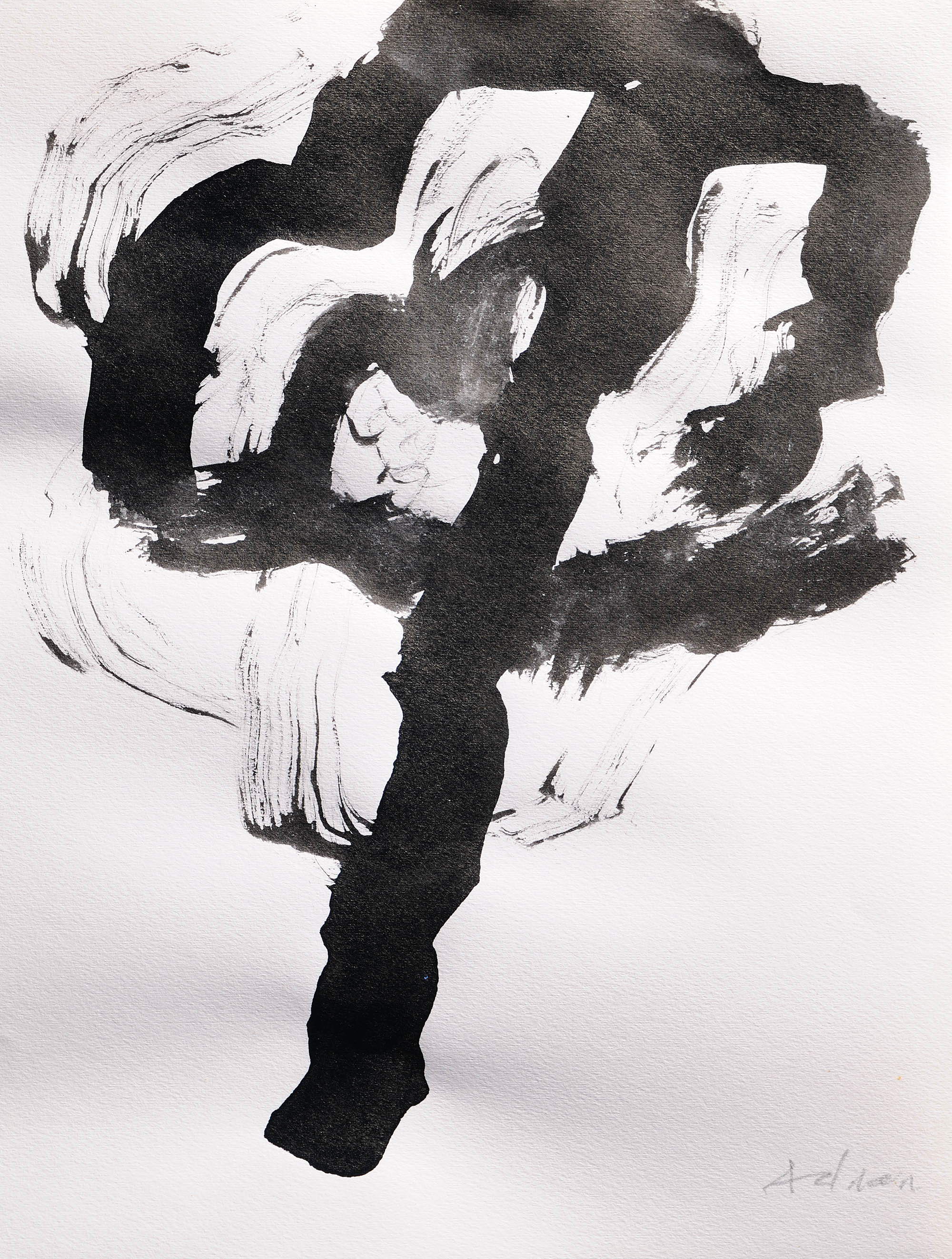 About Galerie Alice Mogabgab
In a few months « Galerie Alice Mogabgab » will be celebrating its silver jubilee; and taking its thrust to Brussels, all in the same time. Founded in 1994 by Alice Mogabgab Karam, the gallery evolved over the years into a leading platform of Beirut artistic scene.
Throughout, it marked a noted presence in most preeminent European manifestations: Art Brussels, Art Paris and the FIAC; it also held yearly private exhibits in London. All was by a vivid interest from European artistic community. True to its credo and values; deeply believing in the symbiosis between different cultures; in creative interaction between various artistic experiments and multifaceted tastes; for all these deeply rooted convictions, Brussels was the natural choice to spread out a cherished experience.
Artist gathered from separate cultural horizons; from different personal experiments; they obliged and came to Beirut, and met with each other, and with the loving owners of their works. A further dimension contributing to the emergence of this artistic strata were invitations extended to leading curators and personalities, to come to Beirut. Since a decade, Michel Baudson, Yves Michaud, Gilbert Lascault and Luc Jaquet curated collective shows, and led thematic exhibits.
It is this whole artistic patrimony that we bring to Brussels, the capital of Europe; and a city sharing into Beirut cosmopolitan tradition and love of art.