Lannoo Publishers present the first book by Instagram phenomenon, Petites Luxures
A collection of playful, tasteful, witty and provocative illustrations and short stories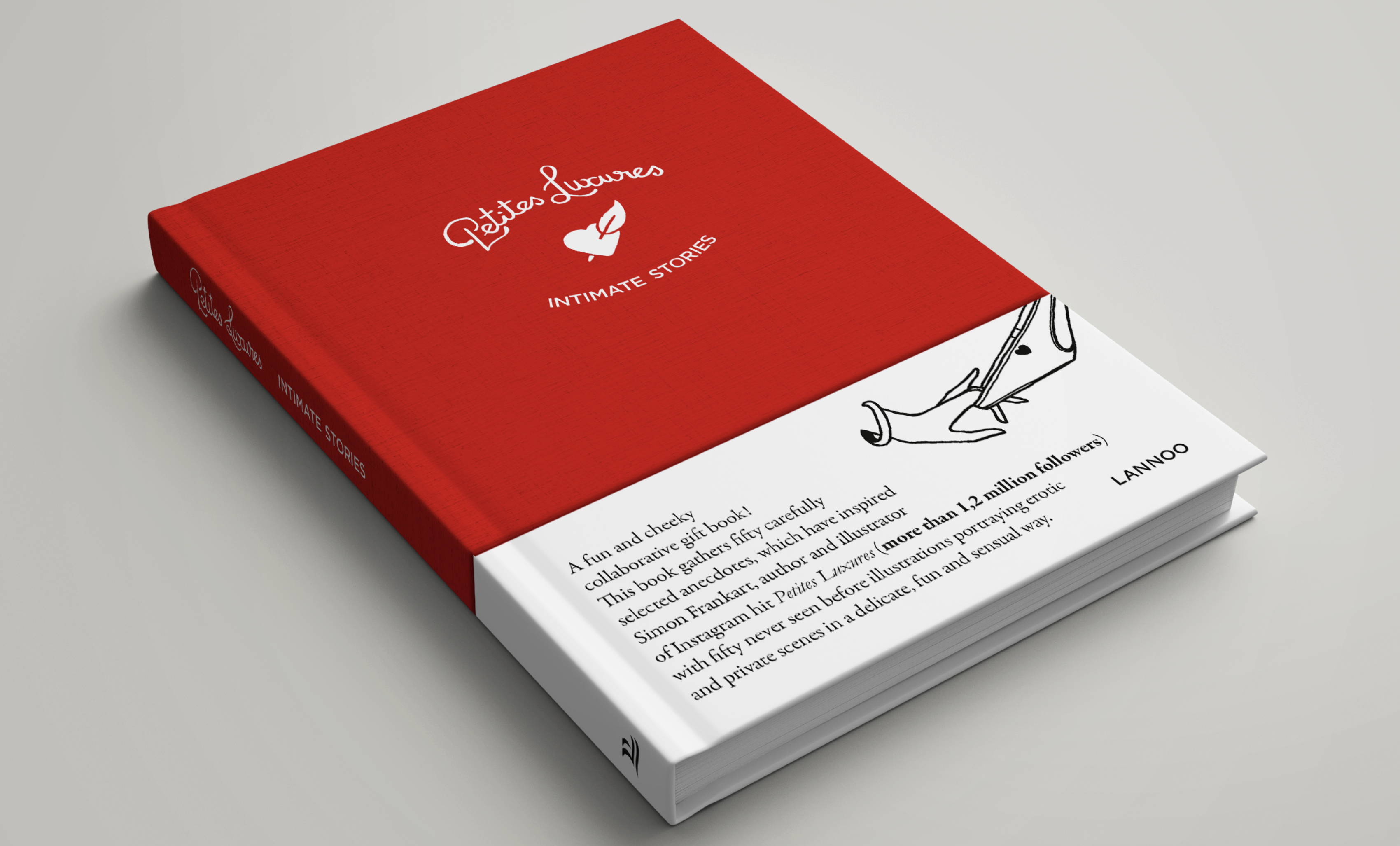 ---

​In 2014, the Parisian illustrator Simon Frankart started his Instagram account Petites Luxures, on which he regularly posts his erotic, poetic, and witty illustrations. The venture proved an instant success and quickly resulted in 1.3 million followers worldwide. He has now finally been rewarded with his first book publication: a beautifully produced volume of drawings and erotic vignettes, with a linen cover and printed on ivory paper.
For the purposes of the book, Frankart asked his followers to put down on paper their sweetest and wildest anecdotes. From the thousands of entries sent in from all over the world, he selected the 50 most inspiring stories. He then accompanied these imaginative, sensual, and poetic scenes with unique erotic illustrations in his own delicate, sometimes humorous, and always refined style.
The drawings liberate the conventional view of sexuality and encourage a new and uncomplicated way of dealing with sexuality and eroticism – sometimes with a touch of provocation, but always with a great sense of poetic imagination.
---
From Simon Frankart to Petites Luxures
The graphic designer and hyperactive photographer Simon Frankart started drawing 6 years ago, and eroticism and humour soon became his favourite subjects. He posted his drawings on Instagram under the name Petites Luxures (Little Luxuries) and his minimalist works in Indian ink quickly struck a chord with an appreciative audience.
Having long remained hidden behind the identity of his Instagram account, Frankart decided to step out of the shadow of his virtual alter ego and to profile himself as an artist. He quit his job as an art director at a successful advertising agency and started to focus full time on Petites Luxures. In addition to his Instagram drawings, he also mounted a number of successful collaborations and has been picked up by art galleries all over the world. Were it not for the current global Coronacrisis, he would by now have opened his second exhibition at Hashimoto Contemporary in San Francisco in April 2020, following an earlier successful passage in New York. He has also enjoyed previous success at exhibitions in Paris, Lille, and many other cities. Frankart's ​ Petites Luxures have also been used to illustrate the American edition of Playboy.
---
Petites Luxures
​Intimate stories
​Lannoo Publishers
​Hardcover, 108 p. ​
​Release: 26 May
​€ 15,00
​
​www.lannoo.com
​www.markedbylannoo.com
IMPORTANT: All publications about the book must reflect the cover of the book.
---