KIOSK is paying tribute to artist Philippe Van Snick with a solo exhibition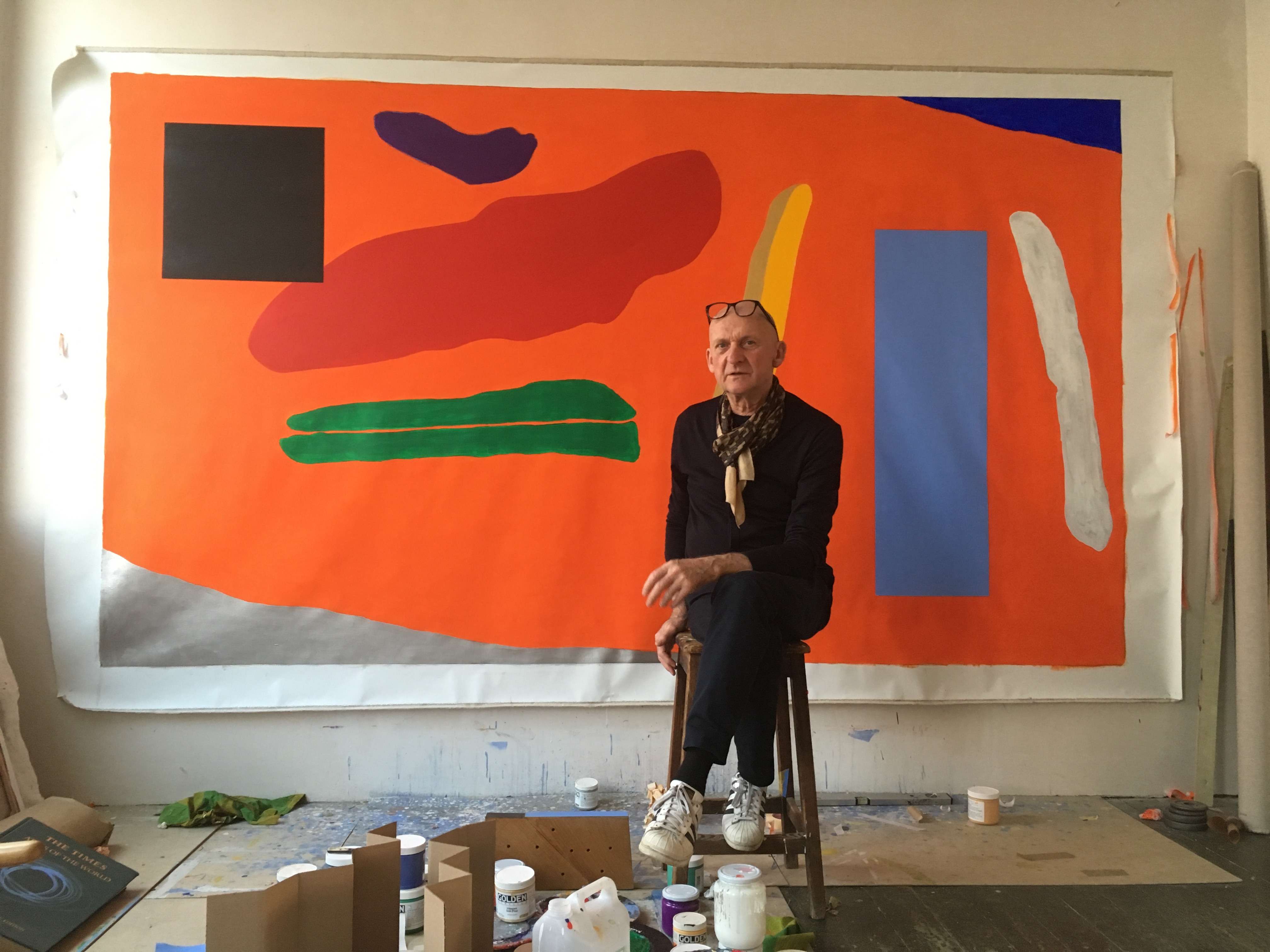 ​Because of preventive measures concerning the coronavirus, KIOSK will be closed until Sunday, April 5.
​The exhibition of Philippe Van Snick has been extended until 31 May 2020.
---
KIOSK in Ghent, Belgium, presents Territorium by Philippe Van Snick (1946-2019), an exhibition that can be regarded as an homage to the recently deceased artist whose work made an important contribution to artistic developments in Belgium. The show grew out of an intense dialogue with the artist, his family, KASK teacher Gert Robijns and his students of installation art, and Wim Waelput, curator and director of KIOSK.
The collaboration with KIOSK started in 2016, when Van Snick and four other artists were selected to present a proposal for the Belgian pavilion at the 2017 Venice Biennale. Although Territorium, the proposal submitted by Van Snick and Waelput was eventually not selected, it did become the blueprint for the current exhibition. The proposal included a unique synthesis of Van Snick's fifty-year-old artistic practice. It contained all his characteristic elements — including, for instance, the systematic colour and formal principles, and a minimal, abstract visual language — in a way that emphatically responded to the pavilion's architecture.
In close deliberation, an appropriate "transfer" of form and content to the KIOSK space was developed, to be realized eventually by a group of students. This was an explicit request by Van Snick, who himself graduated from Pierre Vlerick's etching class at KASK and who had often before realized exhibitions together with students. The experience of these previous projects, together with the detailed designs and scale model left by the artist were the starting points of the current realization, or perhaps they functioned rather as "misleading instructions", as Van Snick used to say.
Painting was a steady reference in Van Snick's body of work. In Territorium, the painted image develops its meaning in relationship with the architectural context and the visitor's physical experience of space. The exhibition space will be filled with sculptural work, painting, and a monumental architectural installation in the central dome room. The construction is called Dorp ('village') and consists of six separate wooden modules, functioning as a single monumental spatial canvas, painted with Van Snick's characteristic duos of colour fields. 
As such, the exhibition reveals itself as a total installation that explores the material and spatial boundaries of painting, sculpture, and architecture. Van Snick invites visitors to walk this spatial landscape of form and colour, tactility and atmosphere, and to give themselves over to the experience.
In its turn, KIOSK also invites a number of people who were close to Philippe Van Snick and the realization of this project, for a guided tour, lecture, or screening. We are pleased to welcome artist Heide Hinrichs, curator Wim Waelput and the students who worked on the project. The complete programme can be found on KIOSK's website.
---
PHILIPPE VAN SNICK
​Territorium
​15 February – 31 May 2020 ​
​KIOSK
Opening: Friday 14 February 2020, 20.00
Preview for press & professionals: Friday 14 February, 14.00 - 20.00
---
Philippe Van Snick
​
Philippe Van Snick (1946 - 2019) was born in Ghent in 1946 and also studied there, at the Royal Academy of Fine Arts (KASK). He took his first steps as a painter, but soon explored other disciplines such as film, photography and installations. ​
​​
​His oeuvre is characterized by a simple language of forms related to minimalism. Recurrent methods and principles in his work are the day and night motif symbolized by the colours light blue and black; a ten-part colour spectrum with the colours red, yellow, blue (main colours); orange, green, violet (secondary colours); gold and silver (colours with a physical value); black and white (non-colours).
​​
​Van Snick lived and worked in Brussels and taught there for many years at the LUCA School of Arts. In 2010 he had a major retrospective at M Leuven, but his work is also on display at MoMA New York. In February 2018 the Flemish Minister of Culture Sven Gatz awarded him an Ultima - the former Flemish Culture Awards - in the visual arts category. In 2018 it was announced that he would be making the works for the new building of the public broadcasting company VRT, a project that will not be completed due to the dissolution of the contract between the VRT and the design team.
---