Jonathan Meese celebrates his 50th birthday with a solo exhibition at Tim Van Laere Gallery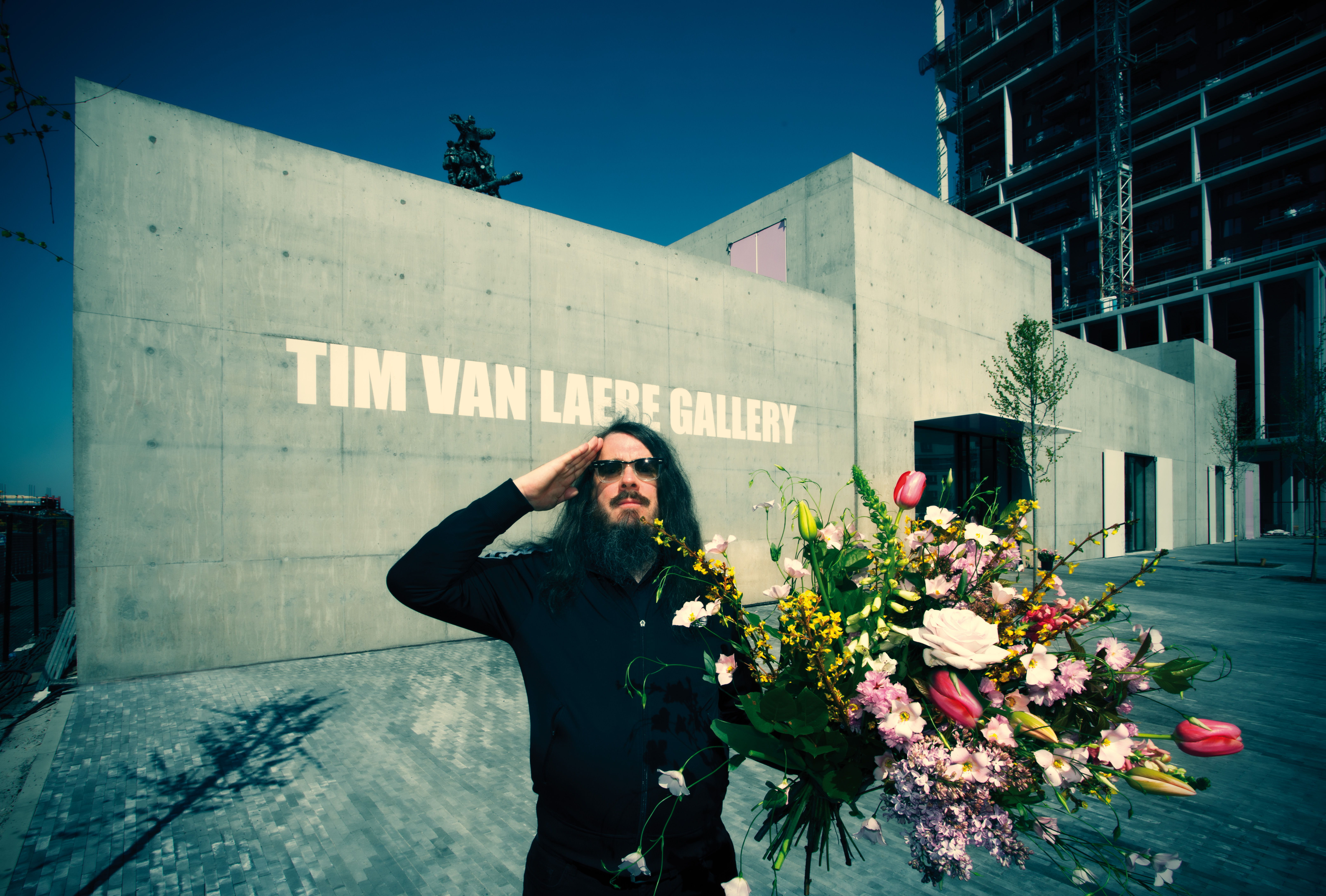 German artist Jonathan Meese (b. 1970, Tokyo; lives and works in Berlin and Hamburg) will turn 50 on 23 January 2020. To celebrate this, Tim Van Laere Gallery is organising a large solo exhibition with new work. The exhibition will include paintings and sculptures. Meese will also introduce "canvas sculptures", a new aspect in his oeuvre.
Meese is renowned for his multi-faceted work, including wildly exuberant paintings, installations, ecstatic performances and a powerful body of sculptures in a variety of media. Apparently effortlessly, he has developed in all genres an independent and at the same time unique vocabulary that gives his work a variety, visual energy and quality which, according to Robert Fleck, has been unheard of since Picasso.
All of Meese's work share a humor tending towards the grotesque, as well as a powerful, original creative will. Both are driven and supported by a striving for a rule of art, the dictatorship of art. What is meant here is the development of a new world order where art is the legislative power, and free play the foundation of all life and creation. This utopian approach runs like a leitmotif through all his works and brings his individual parts of the oeuvre together to form the Jonathan Meese Gesamtkunstwerk. He does not aim at anarchy, but rather the rule of metabolic necessity: 'Art is total play.' From this principle, he deconstructs, ornamentalises and caricatures all forms, words, and symbols, stripping them of their original semantic meaning. The use of historically loaded and taboo symbols such as the swastika, iron cross, or Latin cross in art is not a problem for Meese. On the contrary, art provides new possibilities for dealing with them.
Concerned with themes of power, desire, and identity, Meese often inserts his likeness into his paintings. "I exhume to consume. My body is the reactor in a huge rubbish-recycling-experiment of leaden world and intoxicated images," the artist has explained of his expressive and animated works. 
Jonathan Meese
​23 January - 12 March 2020
​Tim Van Laere Gallery
​Jos Smolderenstraat 50, ​
​2000 Antwerp
---
Jonathan Meese
Born on January 23, 1970 in Tokyo, Japan, he studied at the Academy of Art in Hamburg, but left without a degree. He presented one of his early installation works at the first Berlin Biennale, and has since gone on to exhibit at the Stuart Shave Modern Art in London and the Museum of Contemporary Art in North Miami. 
The artist's works are included in the collections of The Museum of Modern Art in New York, the Centre Georges Pompidou in Paris, the Sammlung Goetz in Munich, and the Art Gallery of Ontario in Toronto, among others. He currently lives and works between Berlin and Hamburg, Germany.