Jeroen Jongeleen at Harlan Levey Projects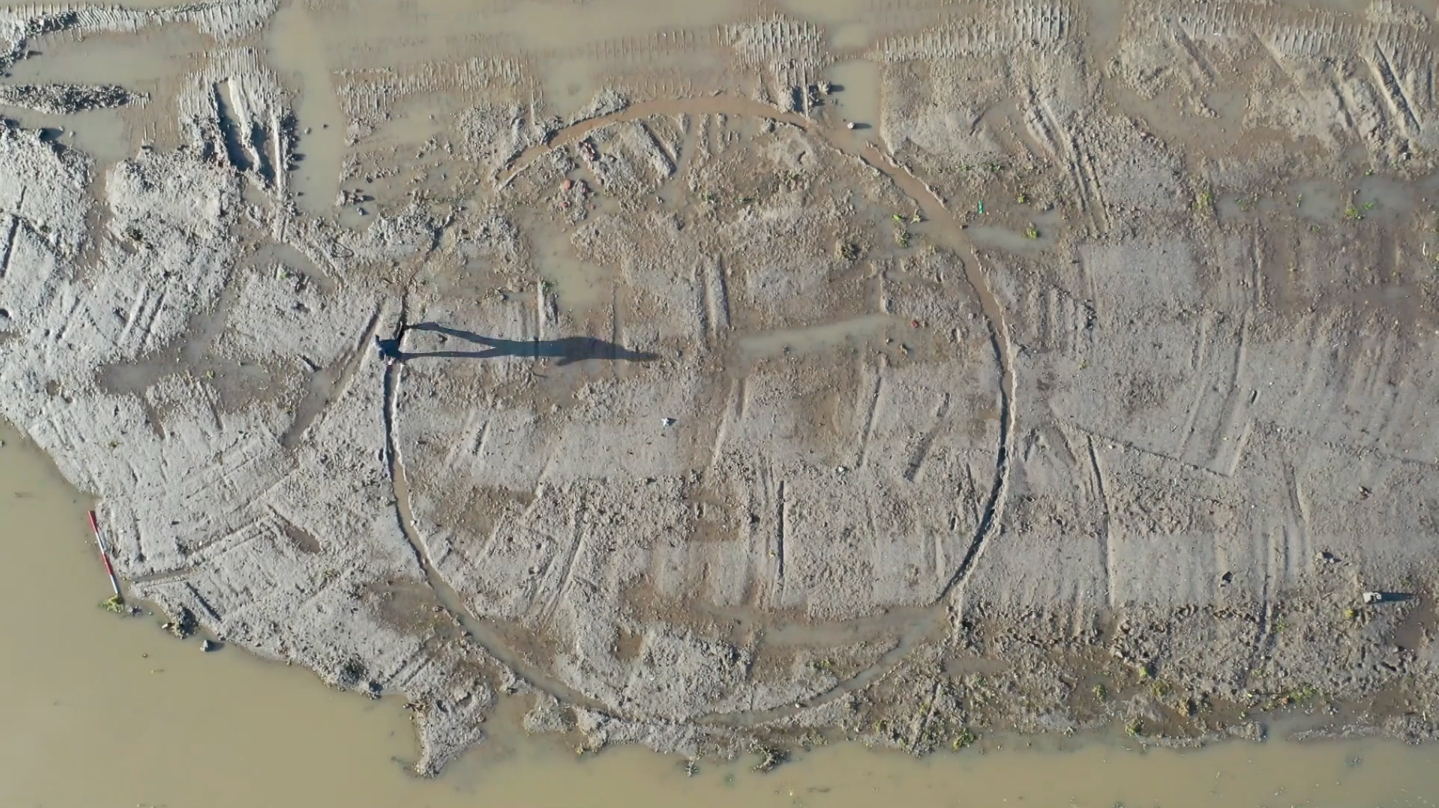 During Brussels Gallery Weekend 2021, Harlan Levey Projects presents Running in Circles III / Movement and Politics In The Streets Of My City, Jeroen Jongeleen's third solo exhibition with the gallery. The exhibition will extend between both of the gallery's Brussels venues.
Building on influences from Futurism to Fluxus and the Situationist International, Jongeleen turns against consumerism and over-regulated society by interrupting public space through ephemeral interventions and actions. Utilizing means and visual forms associated with guerilla protest – graffiti, stickers, placard cut-outs, tape, trash, appropriated texts, though first and foremost his body – his interventions draw attention to a particular form of militant activism while questioning the nature, value and transformative potential of artistic production in society. He leaves traces in the urban landscape which he subsequently documents with photographs and films. With these repetitive interventions, the artist promotes the free use of public space and questions the way corporate influence, advertising, architecture and public policy limit and direct a citizens' behavior. Jongeleen describes his motivation to create art as not about 'decoration or making people happy, but about free speech and movement, about opposition as the essence of a truly vibrant democratic society'. His politically motivated work therefore sets out to illustrate the power and the dynamics of public space, while offering a utopian vision for the potential citizen user of tomorrow.
When invited to give an artist talk at Harlan Levey Projects in 2014, Jongeleen decided to run 124km from his studio in Rotterdam to the space in Brussels, illustrating the effort it takes to bring an idea from the studio into the public arena. Following the epic journey, the traces and drawings made from the soles of his feet moved to the center of his practice. Long distance and ultra long distance runs result in straight lines, figurative etchings that pay tribute to artistic influences, and the poetic gesture of running in circles over and over again. These runs leave traces on an eclectic array of areas throughout the city; rooftops, construction sites, parking lots, bridges, beaches and more, offering insight into soil, sand and the general quality of the ground around urban spaces from no-go zones to developer's dream plots. This body of work reflects other influences from Conceptual Land Art interventions like those of Richard Long, Gordon Matta-Clark, and Robert Smithson, as well as the mundane repetitive works of Bruce Nauman and the endurance performances of Marina Abramović & Ulay.
In 2020 and 2021, Jongeleen created two bodies of work during lockdown (The Street as a Forum for Democracy and Running in Circles), which were selected for the Brutus Prize, initiated by Joep van Lieshout to stimulate and celebrate artistic talent that offers new perspectives on art and society. These works were also the subject of an exhibition at Upstream Gallery in Amsterdam and will be the focus of his exhibition at Harlan Levey Projects.
Jongeleen's running works are in numerous private and public collections, including those of the Museum Boijmans Van Beuningen, the Museum Voorlinden, and the Progressive Art Collection.
---
Jeroen Jongeleen ​
​Running in Circles III / Movement and Politics In The Streets Of My City
​Opening: 9 September 2021, 11 - 21h ​
​
Harlan Levey Projects 1050
​46 Rue Jean d'Ardennestraat, 1050 Brussels, Belgium
​Wednesday till Saturday, 11 - 18h
​Exhibition: September 9th - October 23rd, 2021
Harlan Levey Projects 1080
​65 Rue Isidoor Teirlinckstraat, 1080 Brussels, Belgium
​Open by appointment only
​Exhibition: September 9th - December 18th, 2021
---