The MIMA presents Jean Jullien's first museum show in Europe: intimate paintings in an immersive environment
STUDIOLO by Jean Jullien: from 30 June until 31 December at the MIMA in Brussels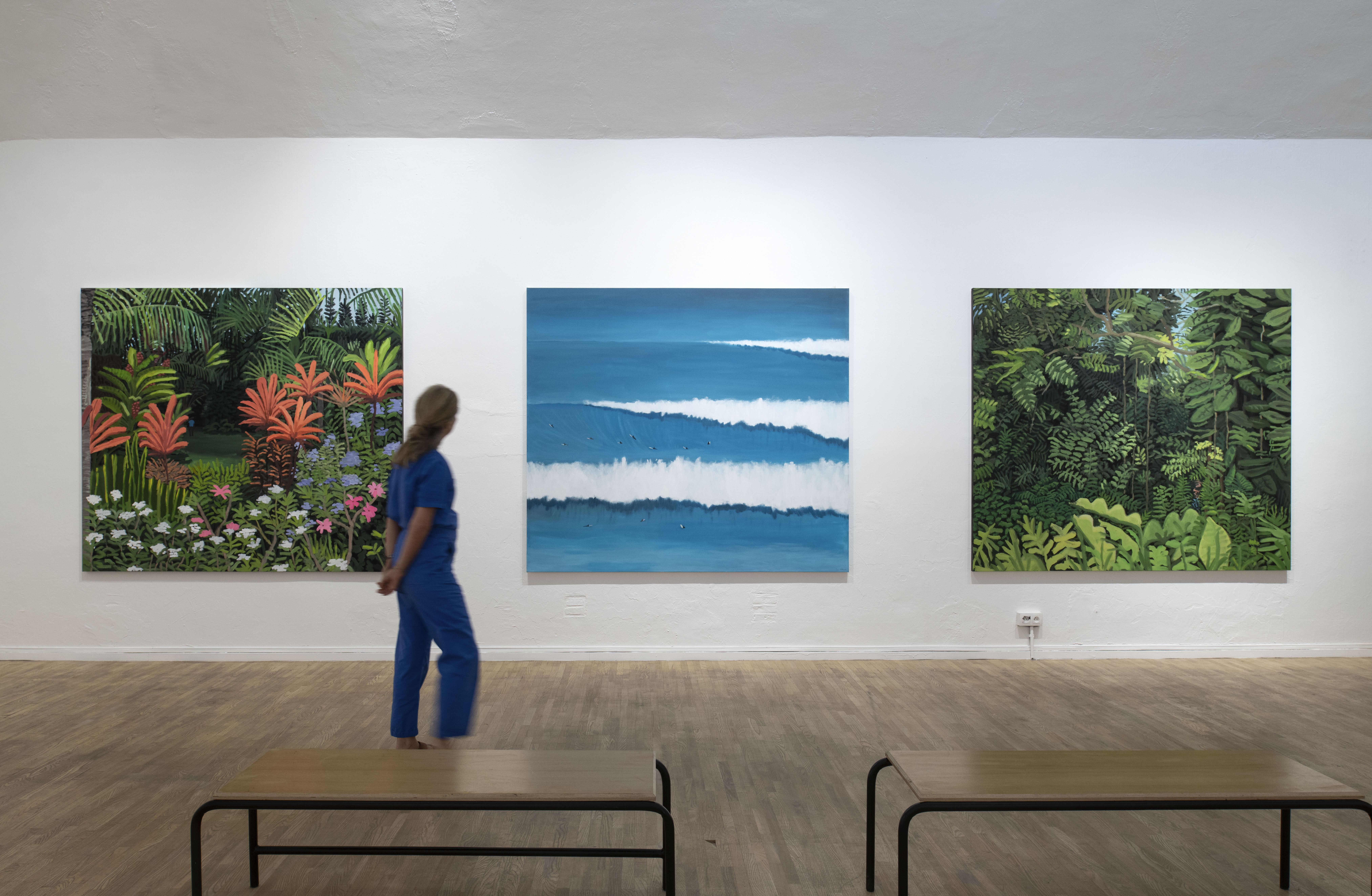 The MIMA is proud to announce STUDIOLO, the first European institutional solo exhibition by French artist Jean Jullien (1983), in which the artist's intimate paintings come to life in an immersive environment of commentary painted on the walls of the museum.
STUDIOLO is an exhibition that celebrates the symbiotic relationship between art and language, showcasing Jean Jullien's exceptional talent for combining the two. It's an opportunity to embark on a journey where the power of the image and the written word intertwine, ultimately illuminating the richness and complexity of the human experience.
Jean Jullien's work includes painting, photography, video, costume design, site-specific art installations, books, posters and clothing. For the MIMA, he is the prototype of the multidisciplinary artist with an unconventional career path, who has built up a career from a social network, illustrating a redeployment of the field of contemporary art through new communication channels. Jean Jullien's originality lies partly in his talent for creating a relationship with his own community based on an ongoing narrative. Through comments and illustrations on Instagram, or directly on the walls of exhibitions, he creates an emotional framework around the paintings that gives them added semantic depth.
At the dawn of the Renaissance in the 14th century, the Italian poet and scholar Petrarch, in his book De Vita solitaria, revived the ancient idea that humanists should have a place of retreat in their homes where they could converse with God and the Muses. In the following century, the 'studiolo' emerged as a kind of study, a room devoted to intellectual reflection and decorated with the favourite subjects of the master of the house.
The theme for Jean Jullien's 'studiolo' is the search for happiness in his images of memories of walks and moments when life proves precious. With their swift brushstrokes and evocative colours, Jullien's paintings reveal a deep sense of intimacy and therefore evoke a shared feeling of empathy.
Apart from the portrait series, the familiarity of the paintings is reinforced by the presence of anonymous silhouettes that your imagination can easily substitute for your loved ones. The size of the figures also gives the landscapes a sometimes grandiose dimension, where the environment seems to dominate the human figure. Through this simple compositional game, the artist pretends to represent his intimacy in order to open a window onto your own memories.
But in STUDIOLO, Jullien takes this interaction a step further, bridging the gap between the visual and the textual. As you walk through the exhibition space, you will encounter painted comments adorning the walls, responding to and conversing with the surrounding works. These (con)textual expressions act as Jullien's visual equivalents, offering an additional layer of interpretation and introspection. Each commentary, carefully crafted and harmoniously integrated, offers a glimpse into the artist's thoughts, observations and reflections.
---
Jean Jullien
​STUDIOLO
​30.06.2023 - 31.12.2023
​MIMA
​39-41 Quai du Hainaut ​
​1080 Molenbeek-Saint-Jean
​https://www.mimamuseum.eu
​
Press conference: 29 June 2023, 11am
​Please confirm your presence via [email protected]
---
IMAGES
​