IBASHO's collection of vintage Japanese photography – from Araki to Yamamoto – in confrontation with Dutch photographer Jeremy Stigter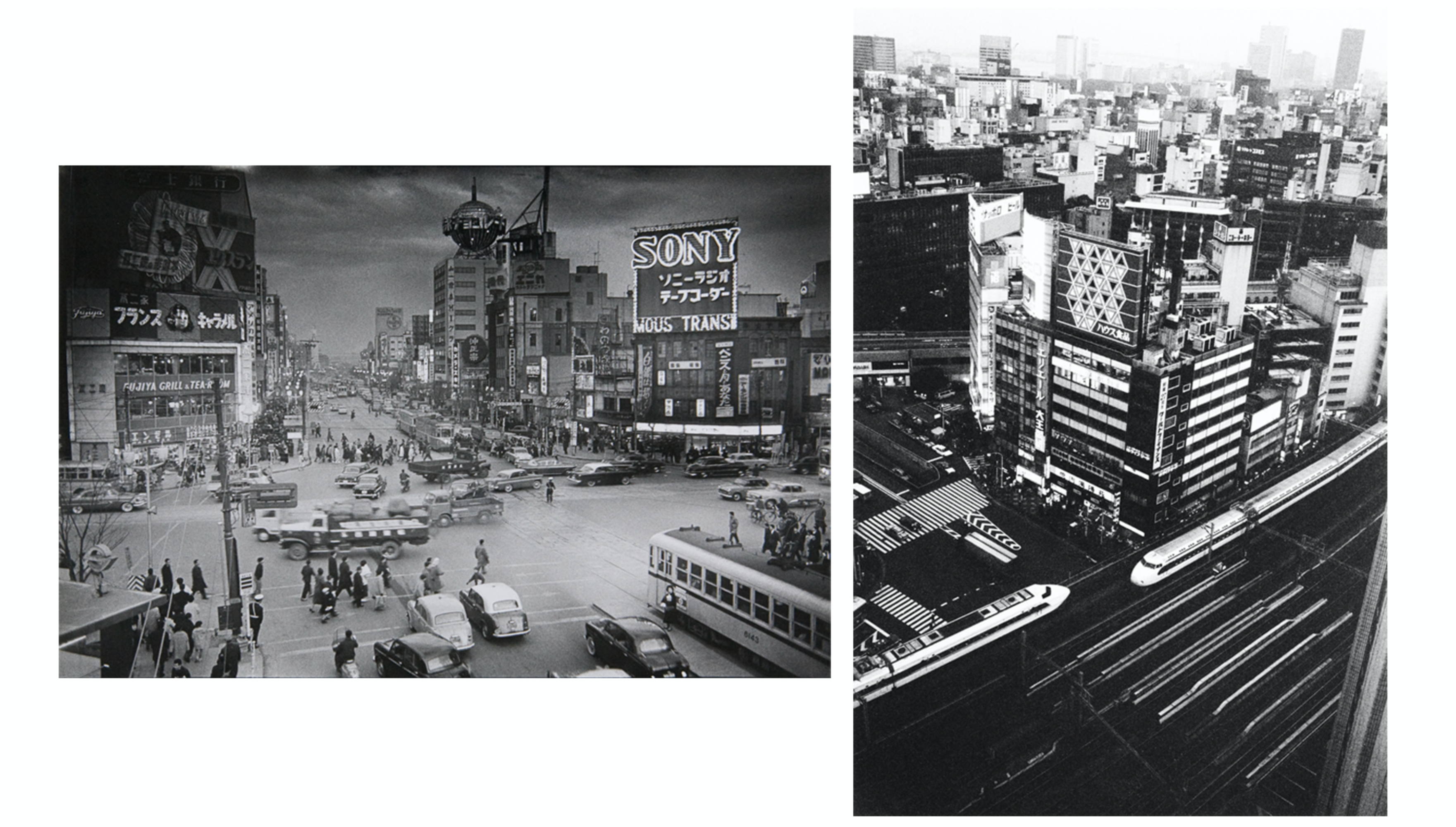 IBASHO is presenting "Yōjo", an exhibition developed in close collaboration with the Dutch photographer Jeremy Stigter.
"Yōjo", a Japanese concept that can be translated as "a remaining, lingering, or sustained feeling, an emotional experience triggered by images created through certain kinds of indirect, often implicit, writings", presents a dialogue, as much a confrontation, between IBASHO's collection of vintage Japanese photography – from Araki to Yamamoto – and Jeremy Stigter's own extensive work on Japan.
The result is a total of twenty-five sets of pictures, a sumptuous showcase of vintage black and white photography, each pairing inviting the spectator to view and compare the old to the new, the then to the now, the work of one photographer to the work of another.
With a primary focus on Japan and Japanese photography, the exhibition is, inevitably, also about time: how much and how little, the country – its people, its customs as much as its photography – has changed.
While some of the pairings are quite obvious, with the visual similarity clearly spelled out, others present more complicated juxtapositions, where it may be the tonality, the underlying sentiment that has determined the coming together of two quite unrelated photographs.
This guest curatorship has, in Jeremy Stigter's own words, "been something of a voyage of (re)discovery, for it involved trailing at length through my own archive to find the combinations of pictures that could potentially work, or even ask the most pertinent question. What curiously came to mind in this process was the haiku, the short form of Japanese poetry that traditionally consist of three phrases. What I gradually realised was that in trying to "fit" one picture with another, I would go from two phrases – each picture representing a phrase – to three: the pairing, or the combination, of the two pictures creating the missing third phrase as it were. I hope that I have succeeded."
"Yōjo" will run from 3rd of June till the 6th of August. The vernissage will be on Saturday 3 June from 14:00 - 18:00. Jeremy Stigter will be present.
---
Images
---
Biography of the artist:
Jeremy Stigter (The Hague, 1958) lives and works in Paris. After earning degrees in history (London School of Economics and Political Science) and political science (College of Europe, Bruges), he moved to Paris (1983), and then to New York, where, among other things, he studied theatre (1985). He took up photography during an extended stay in Japan (1986) where an encounter with the well- known Dutch photographer Ed van der Elsken proved influential.
Jeremy Stigter's work has over the years appeared in a wide range of magazines and newspapers, in Japan, France, Spain, Italy, the UK, the US, South-Africa, The Netherlands and Belgium (Knack Magazine). He has had numerous exhibitions in Paris, Tokyo, Amsterdam and Rome. This is his first exhibition in Belgium.
Jeremy Stigter's work is strongly marked by literary and cinematographic influences. The documentary function, psychological effects and narrative possibilities are what interest him above all in photography.
Thus, his first book, The Jewish Bride – a photoplay presents a tantalizing if somewhat disturbing account of an amorous encounter in the form of a "theatrical documentary" (Nazraeli Press, Portland, Or., USA, 2009). In contrast, his second book, Vivre [Living], in collaboration with Professor François Goldwasser, presents an in-depth reportage of daily life in a day hospital for cancer patients (Le Seuil, Paris, 2012).
Savoir, Penser, Rêver [To Know, To Think, To Dream], with Geneviève Anhoury, presents a series of portraits of well-known scientists (Jane Goodall, Étienne Klein, Jean Claude Ameisen, etc.), in pictures as well as words (Flammarion, Paris 2018).
Visiting Mister Ueda, an homage to Shoji Ueda, the famous Japanese photographer, was published in the autumn of 2021 by Zen Foto Gallery (Tokyo).
Una Noche en Oaxaca, with a text by the Mexican author Álvaro Enrigue entitled Cuerpos sin Organos, is currently under review by Editorial RM (Barcelona - Mexico).
He has recently finished a study on the Front National, the French extreme right-wing party, in the form of a trilogy of photo essays entitled Parties de Campagne 1990 - 2017.
Among many other projects, Jeremy Stigter is presently at work on a book about Japan, working title Bojoo.