Horst presents its summer exhibition "Flying on the raven's wing"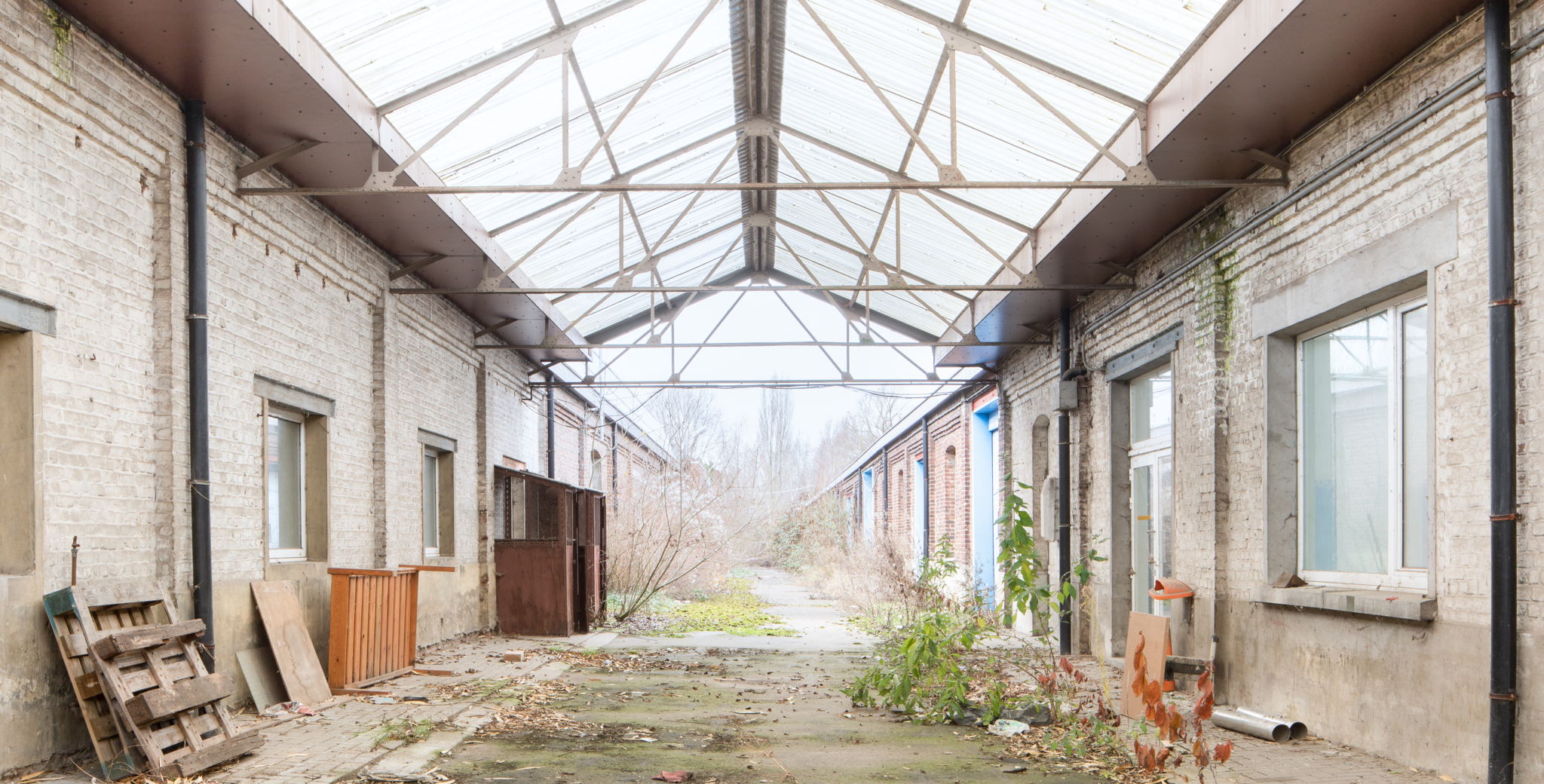 Horst presents from 11 July to 5 September the summer exhibition Flying on the raven's wing, with work by Aline Bouvy (BE), Daan Gielis (BE), Leopold Banchini (CH), Rotor (BE), Sonia Gomes (BR), Rashid Johnson (US), Tarek Lakhrissi (FR), Grace Ndiritu (UK/KE) and Marinella Senatore (IT), curated by Evelyn Simons (BE). 
Their contributions, mostly site-specific commissions, will adorn and reinvigorate the crumbling architecture of ASIAT (a former military base in Vilvoorde). Their works span video, audiovisual interventions, sculpture and installation. One of the highlights is a commissioned film by Grace Ndiritu, with a soundtrack by techno pioneer Jeff Mills.
The exhibition marks the new direction Horst is taking with its artistic programme, exponentially aimed at fostering connections with local communities that define the social and cultural fabric of the city of Vilvoorde. The location fits within the Horst ambition to activate the periphery by presenting contemporary art outside the conditioned white cube context, thus offering a high-quality artistic experience to a wide audience and to construct an inclusive story.
"After a year in which our interactions and sense-of-self have been defined and reduced by online meetings and digital avatar-like representation, the Horst exhibition celebrates the raw fleshiness of the human body. Protesting bodies; dancing bodies; love-making bodies; tripping bodies - the concept of bodies in alliance as a way to enforce empathy, solidarity and community. These notions are explored through collaborations with artists whose practices span a wide variety of mediums and research. Several works will result from participatory projects or will, in themselves, function as a meeting place". ​
​— Evelyn Simons - curator for Horst Arts & Music.
Horst continues to strive to open up evocative artistic experiences to a wide audience. Horst wants to present and mediate contemporary art outside the institutionalised white cube context. On the one hand this generates unique opportunities for experimentation for artists, while on the other hand, it marks our attempt to embed art into everyday life in a playful, yet urgent manner.
Flying on the raven's wing is a cross-disciplinary Exhibition appropriating ASIAT in Vilvoorde as a site of new promises. The artistic interventions hover between autonomous artworks, inventive dancefloors, collaborative commissions and circular architecture.
---
Horst presents: Flying on the raven's wing
​11.07 - 05.09.2021 ​
​ASIAT Site, Vilvoorde ​
​​
​With works by: Aline Bouvy (BE), Daan Gielis (BE), Leopold Banchini (CH), Rotor (BE), Sonia Gomes (BR), Rashid Johnson (US), Tarek Lakhrissi (FR), Grace Ndiritu (UK/KE) en Marinella Senatore (IT). ​
​Curator: Evelyn Simons
---
Horst ​
​
​Horst is a movement dedicated to developing talent, cities, and spaces, blending & celebrating the worlds of art, architecture and music. Horst creates Labs, Exhibitions, and Festivals as momentums of transformative energy.
In the past 7 years, Horst has grown into an internationally renowned platform for showcasing cutting-edge electronic music, in-situ artworks, and inventive architecture. Horst aligns a three-day immersive music festival with longer-term trajectories in which architects are invited to create unique stages and dancefloors, and in which contemporary artists are commissioned to enter into dialogue with the specific context and surroundings through site-specific new productions.
---
The location
ASIAT is the former Arsenal of Instruments and Equipment for Telecommunication, which operated from 1946 to 2008. The terrain housed soldiers who were responsible for the production of components for military telecommunication. Over time ASIAT's vast warehouses, efficient barracks and spacious driving courts have been taken over by nature. A recent acquisition by the City of Vilvoorde triggered a partnership with Horst to stimulate the development of ASIAT in a longer-term collaboration.
Cover image: ASIAT-site. © Jeroen Verrecht