Henk Visch at Tim Van Laere Gallery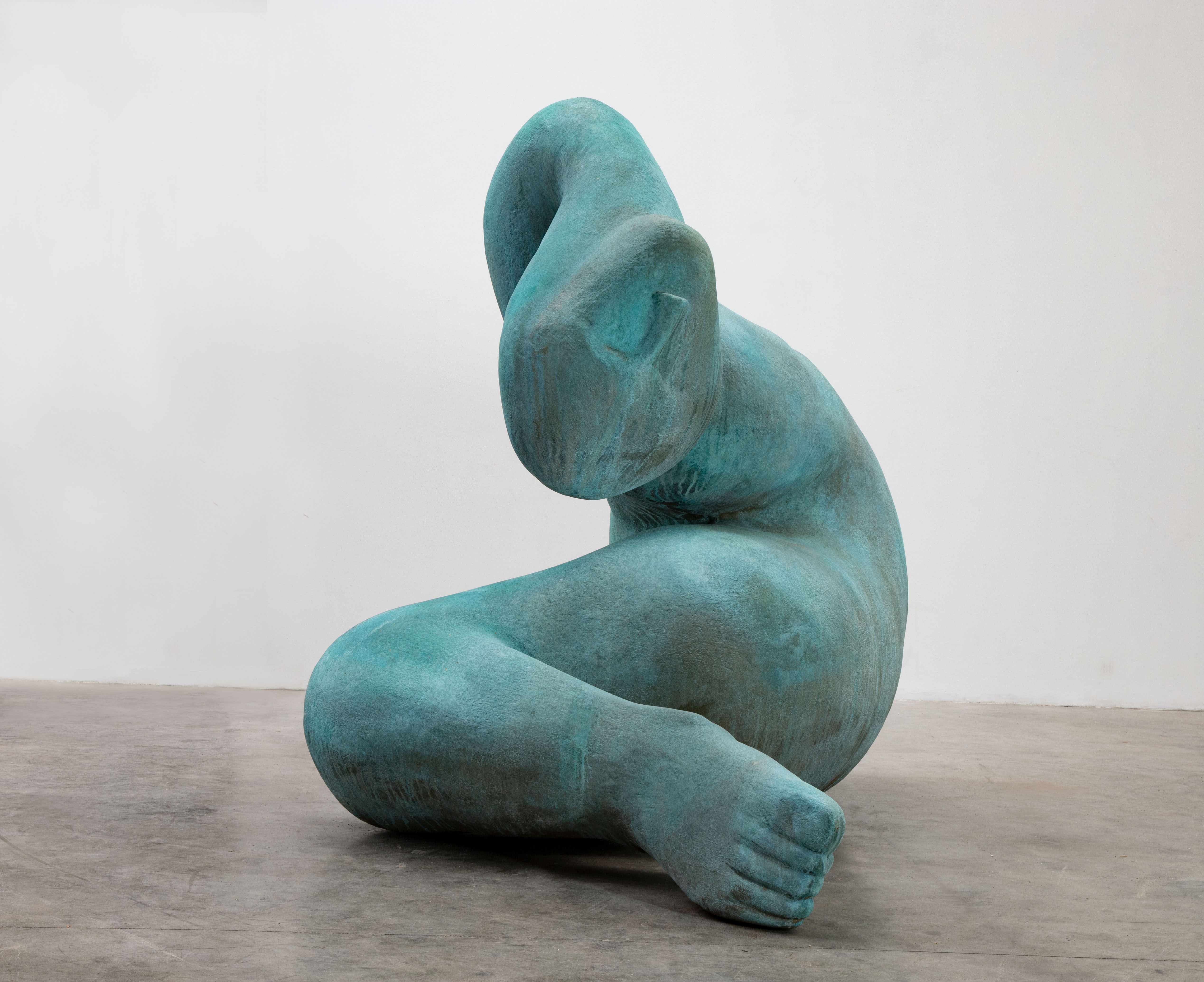 Tim Van Laere Gallery presents the sixth solo exhibition of Henk Visch with the gallery. In this exhibition, titled There were no empty chairs, Visch shows a new series of sculptures in various materials together with a new series of drawings.
With his poetic sculptures, Henk Visch (1950 Eindhoven; lives and works in Eindhoven and Berlin) often manages to evoke all kinds of associations and stimulate the viewer's fantasy. In Visch's awareness there is both joy and pain. It contains raw material to play with and, even more, to work with so as to embody and stage, in a way that is familiar and secret, harrowing and full of leaps, some "truths" about our sexuality, our desires and our terrors, our arabesques and our collective gesticulations, our constant approximations, or, in short, our tribulations in space with the body as the vehicle: real bodies, invented bodies, those of known and utopian reigns.
The work by Henk Visch has been exhibited internationally and is part of public collections such as the Rijksmuseum Amsterdam (Amsterdam), Bonnefantenmuseum (Maastricht), Central Museum (Utrecht), Municipal Museum of Contemporary Art Ghent—S.M.A.K. (Ghent), Middelheim Museum Antwerp (Antwerp), Museum of Contemporary Art Antwerp—M HKA (Antwerp), Van Abbemuseum (Eindhoven), De Pont Museum (Tilburg), Rijksmuseum Twenthe (Twenthe), The Art & Heritage Foundation ABN AMRO (Amstel - peat), Fries Museum (Leeuwarden), KEC-UM, Maastricht University (Maastricht), Kröller-Müller Museum (Otterlo), Art Collection Province of Gelderland (Arnhem), Leiden University Medical Center (Leiden), Museum Arnhem (Arnhem), National Archives (The Hague), Foundation Art in Public Space Arnhem (Arnhem), Rabo Art Collection (Utrecht), Textile Museum (Tilburg).
---
HENK VISCH
​There were no empty chairs
​11 March - 24 April 2021
​Tim Van Laere Gallery
​Jos Smolderenstraat 50,
​2000 Antwerp