"Germaine Richier and colour" at Galerie de la Béraudière in Brussels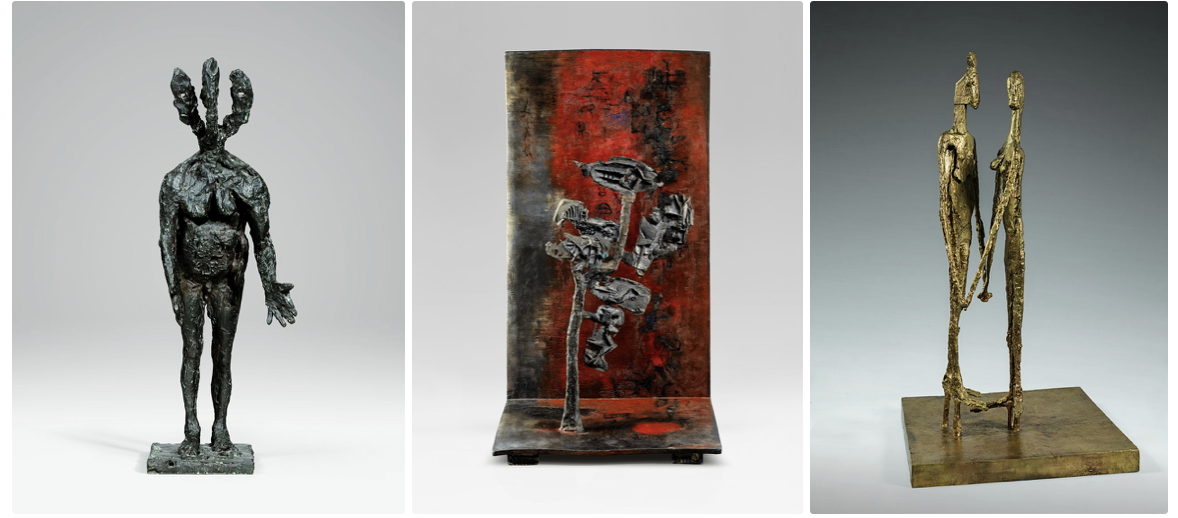 Galerie de la Beìraudière is presenting an exhibition of the French artist Germaine Richier that focuses on the use of colour in her works. The scenography will be realized by the Belgian designer Charles Kaisin. A catalogue will be published on this occasion.
Germaine Richier, nicknamed 'The Hurricane' by her close friends in reference to one of her sculptures, was born in Provence in 1902. She received classical training in Paris in the studio of Bourdelle (a former student of Rodin), whose technique would have a lasting impact on her artistic practice.
Richier was one of the first French sculptors to enjoy international success during her lifetime. By 1952 she had already exhibited in numerous museums in Switzerland, the Netherlands and Germany as well as in the United States and South America. In 1956 she was also the first woman to have a retrospective at the National Museum of Modern Art in Paris. In 1959 she had a retrospective exhibition at the Picasso Museum in Antibes, which would also be the last exhibition during the artist's lifetime. Germaine Richier died too young, at the age of 57, in 1959.
All of this sculptor's plastic work is devoted to the human figure. At first, she made realistic busts and nudes, but later her work evolved towards hybrid figures. Richier creates the groundwork for a singular language, proposing a strong dialogue between humans and nature. She pushes this experiment to the point of grafting tree branches, leaves, stones and various organic elements into plaster.
Richier treats the material as if it had undergone erosion, working notches and scratches into it, playing with an aesthetic of randomness that was very modern for her time. Through this violent treatment, she explores new images of humanitý in an era marked by war. Her work confronts the brutality of conflict and the fragility of the human spirit in moving and powerful sculptures.
Colour played a consistent role in the works made during the last ten years of her life. It appears in different forms: paint, enamel or coloured glass. 'Colour is used, not to suggest a detail, but to disrupt the unity of the form, to reinforce the strangeness of the work, to create material effects, to catch and surprise the viewer. ... It also allows her to collaborate with painter friends such as Maria Helena Viera da Silva, Hans Hartung and Zao Wou-Ki.'1
1 Valérie da Costa, « La matière chromatique », in: Germaine Richier et la couleur, Bruxelles, Galerie de la Béraudière, 2021
---
"Germaine Richier and colour"
​From 25 January to 29 April 2022
​Galerie de la Béraudière
​6 rue Jacques Jordaens, 1000 Brussels
​www.delaberaudiere.com
Opening: 22 January 2022 from 18:00 to 21:00
​Opening hours: Tuesday to Friday, from 10:00 to 18:00, or by appointment
---