Furniture master Casimir joins forces with INDERA for his latest collection Folded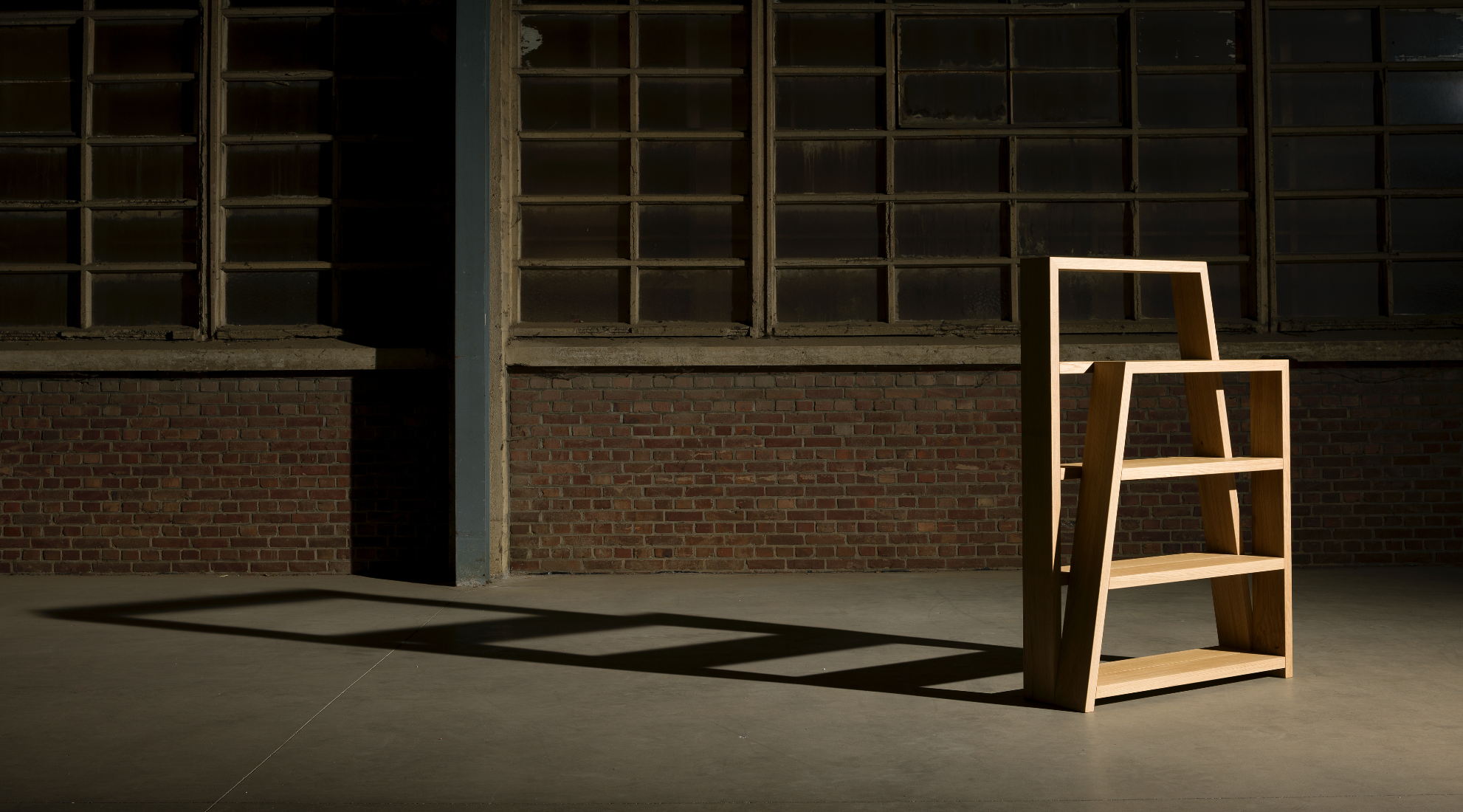 For the first time, the Belgian furniture master Casimir is launching a collection in collaboration with a furniture manufacturer. For the Folded collection - available as of mid November — , he entered into a collaboration with INDERA ateliers, part of Mecam Group, the largest manufacturer of seating furniture in the Benelux.
For more than three decades, conceptual furniture master Casimir has been creating craftsman-made furniture pieces, characterised by pure designs in solid wood. Until today, he has always done this - stubborn and demanding as he is - in his own ateliers and in his own name.
Now, for the first time, he is outsourcing the realisation of his designs. For INDERA, Casimir designed seven small pieces of furniture which can all be used around the sofa - Indera's speciality. The collection was given the name Folded, referring to the Japanese art of origami folding on which Casimir based himself. 
For each piece, Casimir had a solid oak board folded into a piece of furniture. They are all furniture classics that can be found in almost every interior - a magazine holder, a side table, a coffee table, a shelf - but which take on a new dimension thanks to the folding technique and its particularly fascinating shapes and sophisticated interplay of lines of the natural grain of the wood.
The furniture pieces, which you could also call objects, are very complementary to both the Indera seating collection and the pure Casimir interior line. They are robust pieces in solid oak which excel in simplicity and quality.
Casimir and INDERA, both 100% Belgian producers, share the same philosophy in which local, sustainable, ecological and ethical are the code words, and also found each other in their desire for perfection and love for high-quality materials.
"The craftsmanship in the production of sofas and the love for the trade is passed on from generation to generation at INDERA. The cooperation with craftsman furniture master Casimir is therefore a perfect match."
​- INDERA
"This cooperation proves that it is still possible to produce 100% Belgian and ethically. Indera still had the knowledge and craftsmen for it in its own workshops. This also shows in the result of the first collection Folded; all pieces are built according to the rules of the art, and are therefore equally solid and very ecological.
​- Casimir
---
THE 7 CREATIONS
1. Folded side ​
​Casimir's interpretation of the well-known side tables that dominated Flemish living rooms for decades.
​​
​2. Folded shelf
​The magazine and book holder has been given a massive facelift. This furniture comes in left and right versions.
​​
​3. Folded bench
​Combinable with a chair or low table, usable as a bench or shelf. Available in long and short, left and right versions. ​
​​
​4. Folded table
​The robust, no-nonsense coffee table that looks like a separate combination, but forms one whole. Available in left and right versions. ​
​​
​5. Folded combi 
​A dynamic low table, which is composed of various separate elements. ​
​​
​6. Folded console 
​An extension of the bench, with two shelves above each other. Available in left and right versions. ​
​​
​7. Folded rack ​
​The extended version of bench and rack with four shelves. Available in high and low, left and right versions. ​
​
​Available from mid November.
​Prices between €455 and €2.475.
---
INDERA - Belgian design of top quality 
The craftsmanship in the production of sofas and the love for the job is passed on from generation to generation at INDERA. INDERA is part of the Mecam-group, a Belgian family business which has been producing high quality seating for more than 40 years in Dilsen-Stokkem (Belgium). The most experienced furniture builders use handcraft and woodworking techniques, using only the best materials. All fabric and leather qualities are tested internally for light fastness, pilling and resistance to wear.
---
CASIMIR
Casimir (°1966, Koersel) has been working for more than 30 years as a furniture master on the border between object and furniture, between craft and poetry. He mainly works with solid wood, a durable, authentic and honest material. Besides aesthetics, durability, user-friendliness and simplicity are important concepts in his practice. He has won several awards, including the Henry van de Velde Award in 2000 and the Flemish Cultural Prize for Design in 2004.
---
IMAGES
Download images here.