Solo show of Tal R at Tim Van Laere Gallery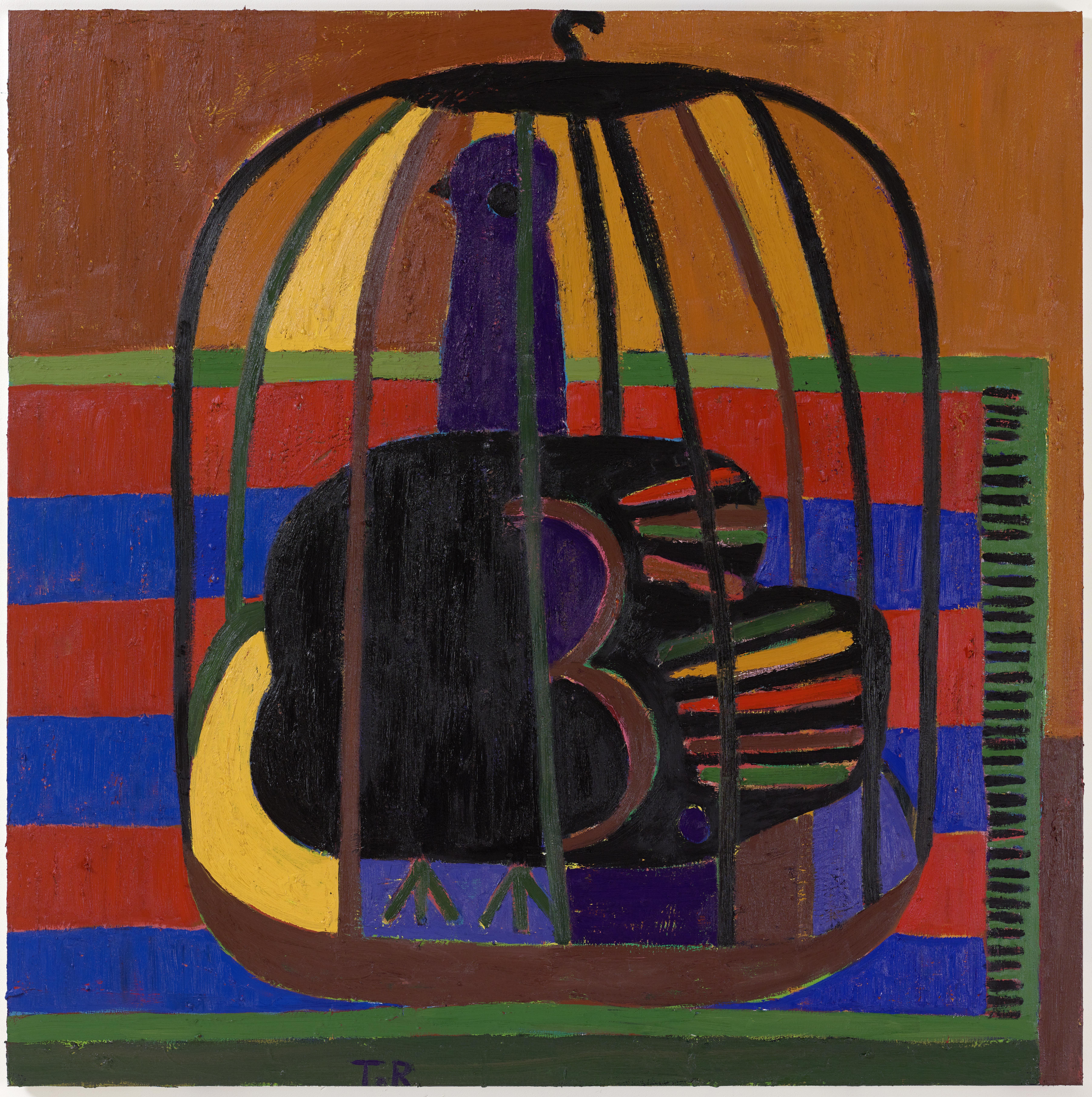 Statement of the gallery:
​"In a joint effort to protect the health and safety of our communities during the latest developments of the COVID-19, Tim Van Laere Gallery is cancelling the Tal R opening event and is temporarily closing the gallery until further notice.
​However, as the gallery firmly believes that engagement with art is crucial in these challenging times, they decided to install the works of Tal R and journalists who wish to see the exhibition, can get in touch for a private visit of the show."
---
Tim Van Laere Gallery presents the first solo exhibition of artist Tal R (°1967 Tel Aviv, Israel; lives and works in Copenhagen) with the gallery. The exhibition, entitled Home Alone, will present a new series of large paintings next to several new works on paper.
Tal R is recognised as one of the most active and productive artists of our time. His sources of inspiration are divergent. Historical and art-historical references are abundant: threads of expressionism, fauvism and symbolism continue, as well as a nod to traditional Scandinavian art, art nouveau and art from outsiders or children. Tal R is also inspired by styles of other artists like Picasso, Dumas and Picabia. The other way around Tal R's work is internationally a point of reference for many comtemporary artists.
Working across a diverse range of media including painting, drawing, print, textiles, sculpture and furniture, Tal R questions our conceptions of and presumptions about our surrounding reality – what we're seeing and where its meaning lies. The duality of Tal R's heritage is recognized in his work, which offers both festive and sinister sensations. His subject is deliberately easy to describe, but meaning is, as in dreams, enigmatic. Tal R intuitively removes images from different sources.
Tal R has boundless creative energy: he transforms everything in his environment into art. His work looks wild and vital, with a knowingly playful, almost absurdist tone. Tal R freely combines techniques and materials: he paints, draws and makes collages, sculptures and furniture. Tal R is a keen observer, who takes inspiration from reality as well as his imagination. His work fits within the northern European tradition of Edvard Munch, Asger Jorn and Georg Baselitz.
Tal R
​Home Alone
​19 March - 9 May 2020
​Tim Van Laere Gallery
​Jos Smolderenstraat 50, ​
​2000 Antwerp, Belgium
---
Tal R 
Born in Tel Aviv in 1967, Tal R lives and works in Copenhagen. Current ongoing solo exhibitions are Home Alone, Tim Van Laere Gallery, Antwerp, Belgium (2020); Animals and People, Glyptoteket, Copenhagen, Denmark (2020). Recent major solo exhibitions include eventually all museums will be ships,which was on view at Hastings Contemporary, Hastings, UK, as part of the gallery's inaugural programme (2019); this is not Detroit, held at MOCA Detroit, US (2018); Academy of Tal R, which opened at Louisiana Museum of Modern Art, Denmark in 2017, subsequently touring to Museum Boijmans Van Beuningen, Rotterdam. 
Previous solo exhibitions have recently been staged at institutional venues including MOCAD, Detroit, USA (2018); CFA Berlin, Berlin, Germany (2015, 2016, 2017 and 2019); ARoS Aarhus Kunstmuseum, Aarhus, Denmark (2013–2014); Pinakothek der Moderne, Munich (2013); Galerie im Taxispalais, Innsbruck, Austria, travelling to Kunsthalle Düsseldorf (both 2013); Museu Brasileiro da Escultura, São Paulo (2012); Museum Kunstpalast, Düsseldorf (2012); Kunstverein Augsburg-Holbeinhaus, Augsburg, Germany (2011); Der Kunstverein, Hamburg (2011); Magasin III Museum & Foundation for Contemporary Art, Stockholm (2009); Kunsthalle Tübingen, Tübingen (2009); Bonnefanten Museum, Maastricht (2008); Camden Arts Centre, London (2008); Louisiana Museum of Modern Art, Denmark (2007); and Kunsthalle Mannheim (2007). Tal held a Guest Professorship at Kunstakademie Düsseldorf from 2005–2014.

​​
​