Fia Cielen exhibits at DMW Gallery
24.06 – 24.07.2021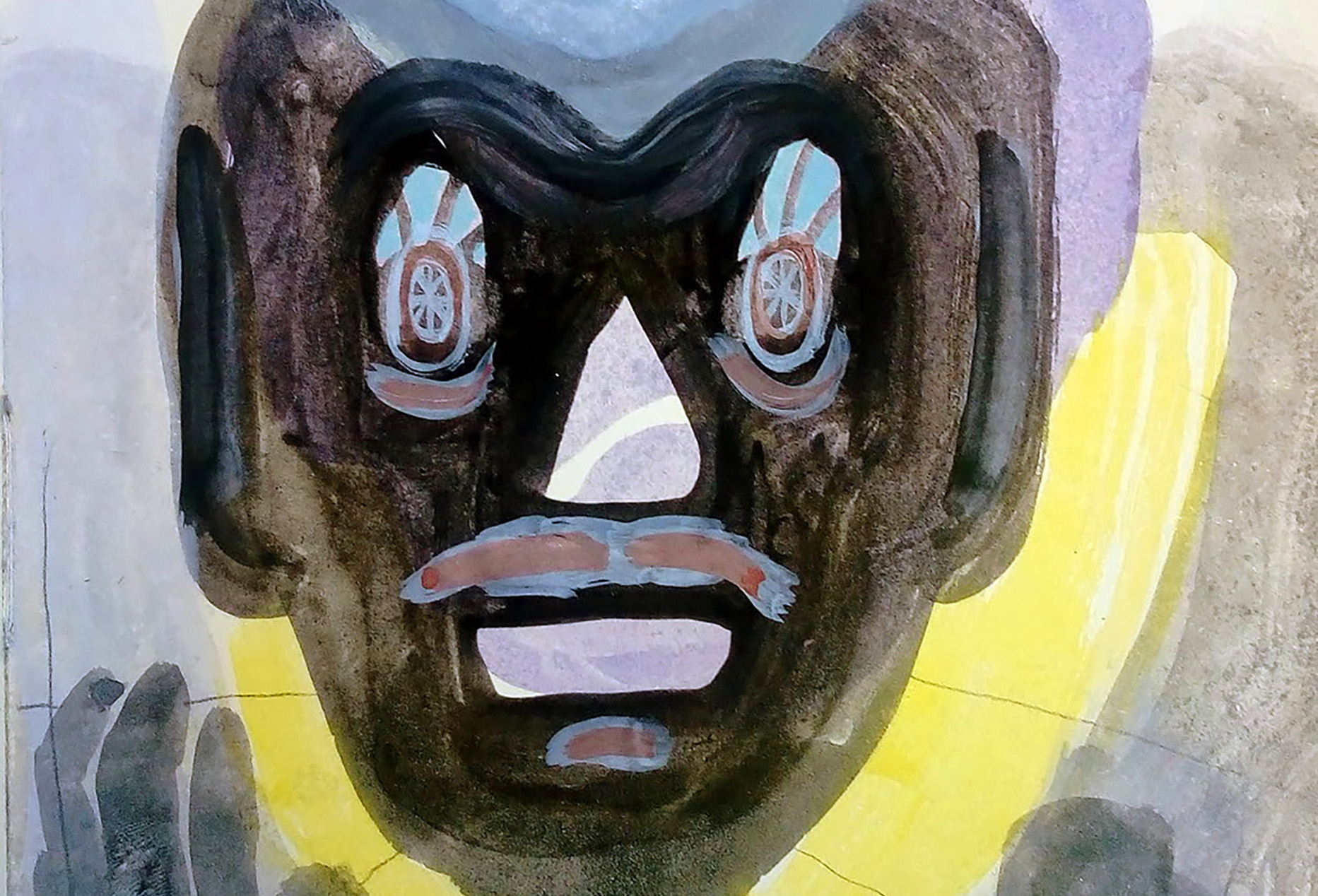 The first solo exhibition of Belgian artist Fia Cielen (b. 1978, lives and works in Antwerp) with DMW Gallery in Antwerp opens on Thursday, June 24th.
The solo exhibition, titled Hedge River, presents a series of new works that invite us on a journey in which the artist surrenders control of her works to natural elements. Cielen combines works from various disciplines, including ceramic sculptures, oil paintings on canvas and paper collages.
She questions how artificial our perception is of nature, and how natural what we consider to be 'culture' or 'civilisation' really is.
She is particularly attracted to in-between spaces and threshold locations. Metamorphosis is an important aspect of her paintings, sculptures and collages. This metamorphosis is personalised by strange creatures and masks. Cielen has always been fascinated by the concealment of the face, as if this implies the shielding from the civilised world. Through this disguise, the 'wild' and the 'uncontrolled' can come out, something that modern people often no longer have any contact with. And maybe our civilisation is in the mask, rather than behind it ... Perhaps civilisation is the mask that suppresses our true nature?
Hedge Rider, the title of her exhibition with DMW Gallery, is a magical term referring to the creatures and forces that act as travellers between different intermediate worlds. 
As early as I can remember, I've had recurring dreams of another world, which I can only describe as a shape-shifting forest, inhabited by talking animals and phantom creatures. The way to enter this realm was always the same: through a garden labyrinth made of hedges. Once I crossed the hedge, the forest would reveal itself and my dream could begin.
​​
​— Fia Cielen
Throughout history, the outskirts of towns were often marked by hedges, as a sign of the end of a civilisation. Behind the hedge lay an unknown land, a wilderness ruled by chaos. To ride over the hedge thus meant to cross the border between this world and the next, and to come into contact with beings and forces beyond our reality. This was done by inducing a trance. Modern man no longer uses such rituals; thus we are stuck in a kind of straitjacket.
In a highly regulated world, Fia Cielen wants to portray situations in which we can regain a sense of wildness, in order to express our primary and intuitive feelings. Her field of interest lies between art and science, between the present and the past, between life and death. She wants to create work that is on the threshold between two worlds.
---
Fia Cielen, Hedge Rider
​24 June - 24 July 2021
​DMW Gallery
​
---