Eliza Pepermans exhibits her new work at Schönfeld Gallery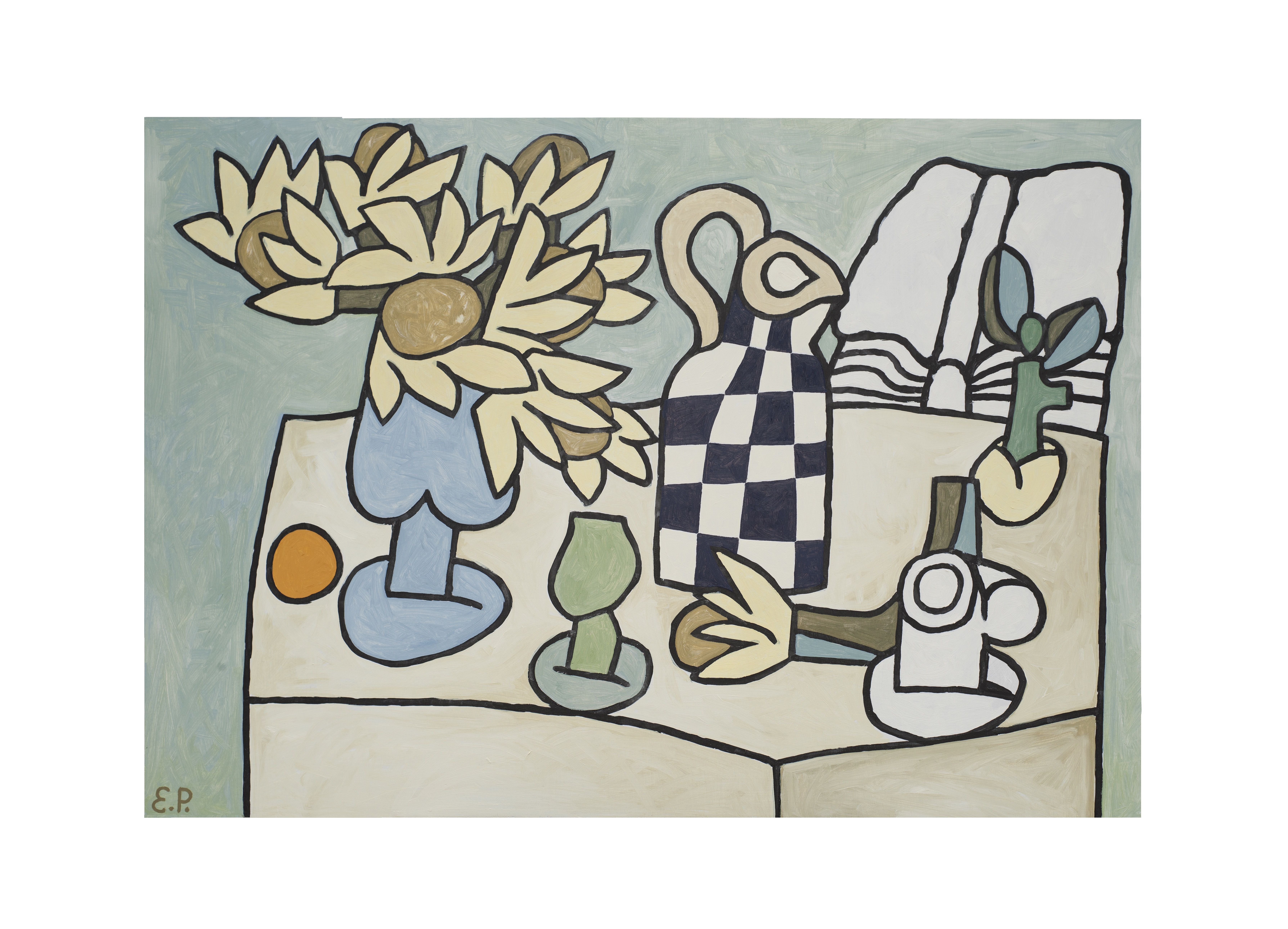 Schönfeld Gallery presents a solo exhibition of the Belgian artist Eliza Pepermans – the artist's first solo show with the gallery.
The exhibition, entitled Dinner is Served, presents a new series of still lifes depicting fruit, lobsters, sunflowers, and books.
With exuberant colours and lively images, Pepermans' paintings initially feel airy and playful. But behind the apparent naïve directness and flamboyant energy lies a consistent search for composition, form and colour. She spends a long time observing and analysing her surroundings in order to subsequently translate her impressions into a pictorial representation; the seemingly grey objects and surroundings are brought to life in an imaginative universe, balancing on the edge of recognisability.
mrawFor this new series of paintings, Pepermans decided to travel through her imagination, which allowed her to meet up with Monet, Picasso, Van Gogh and Léger, to dine with them, and to sample their ​ colour palette. At the same time, however, the artist is refining her work. The technique prevailsand the story becomes secondary. This way, she ends up challenging the audience more than ever to stand still and look attentively.
As an artist, Pepermans likes to put the viewer on the wrong track and to play with perspective, meaning and style. She demarcates her frame like a playing field and within thisrestriction juggles unpredictable movements and unforeseen dynamics. 
Eliza Pepermans
​Dinner is served
​11.11 - 19.12.2021
​Schönfeld Gallery
---
Eliza Pepermans
Eliza Pepermans (°1988, Ghent) studied at Luca, School of Arts Brussels and lives and works in Antwerp. After her studies, she initially worked as an illustrator for newspaper titles, magazines and graphic agencies. Soon, however, she also began to produce her own work, and she is now gradually expanding her practice.
After her first solo exhibition at De Studio (Antwerp) in 2019, a second solo exhibition followed at Rufus Gallery (Ghent). She has also appeared in group exhibitions at Kunsthal (Ghent), Eva Steynen Gallery and Rufus Gallery. Eliza's work has regularly appeared at the Schönfeld Gallery since 2020. Besides her own practice, she also teaches at Sint-Lucas Antwerp.
---